The Best Herb Substitutes for Fresh Sage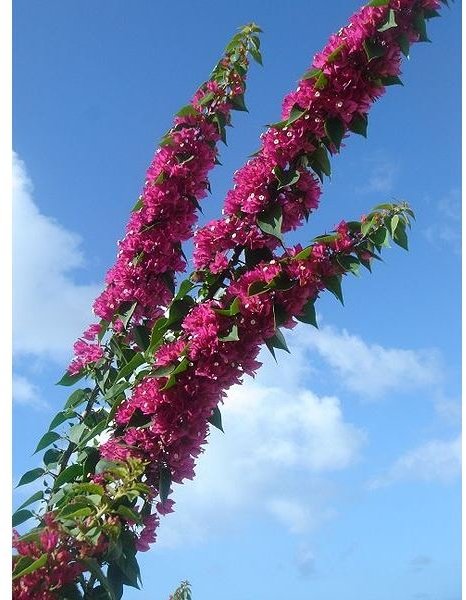 Sage spots a soft, sweet savory flavor. It belongs to the mint or labiatae family of herbs and contains many volatile oils, flavonoids and phenolic acids. The major health benefits of fresh sage is its antioxidant and anti-inflammation properties, and it improving brain functioning. Sage is also a rich source of many essential nutrients such as B vitamins, vitamin C, calcium, iron and others.
Sage has a calorie count of 5.32
Image Credit: Wikimedia Commons
Dried Sage
The best substitutes for fresh sage is dried sage, for it provides all the benefits of fresh sage, only in a lesser scale that fresh sage does. A tablespoon of fresh sage provides the same flavor that a teaspoon of dried sage does.
Dried sage is pungent and as such used sparingly.
Marjoram
Marjoram, with a slightly sweet taste makes another substitute for sage, especially for meat and fish. Marjoram's flavor does not hold up as well when cooked, and as such, this herb works best as a garnish or topping. If including in cooking, add near the end of the cooking period.
Marjoram has 9 calories and is rich in vitamin K, manganese, iron, omega 3 fatty acids, dietary fiber, and other essential nutrients. Like sage, marjoram performs antioxidant activities, and in addition marjoram has an antibacterial nature.
Fresh marjoram is the best substitute for fresh sage. Frozen and dried marjoram also work, by increasing the quantity to three times the required quantity of fresh marjoram.
Rosemary
Rosemary is a strongly flavored herb which like sage belongs to the mint family and ranks amongst the best substitutes for fresh sage. It replaces sage best in soups, stews, pork, and poultry dishes. Rosemary has 7 calories and is rich in dietary fiber.
Like sage, rosemary improves brain functioning, and is anti-inflammatory. It also stimulates the immune system, and aids digestion.
Thyme
Thyme is a delicate looking spice but with a penetrating fragrance, and best substitutes fresh sage in bean, egg, and vegetable dishes. Thyme is nutrient dense, with high concentration of vitamin K, iron, manganese, calcium, and dietary fiber. Like sage, thyme has antioxidant properties. It also has in addition antimicrobial properties that kill a host of harmful bacteria.
Thyme has 7 calories. This herb finds widespread use in Mediterranean countries to flavor stews and meat sauces.
Other Substitutes
Hyssop has a mild and slightly bitter taste, but makes an effective substitute for fresh sage. It finds common application to garnish salads, soups, and liqueurs. Drying hyssop leaves cause it to lose almost all its flavor.
Savory, both summer savory (Satureja hortensis) and winter savory (Satureja montana) has a slightly stronger and a bit peppery taste compared to sage, but nevertheless makes a good alternative. It finds widespread use in Mediterranean countries to flavor beans, mushrooms, vegetables, and meats.
Poultry seasoning mix sold at most spice outlets usually contain sage and a mixture of other herbs and spices. This makes another common substitute for fresh sage.
Reference