The Importance of Exercise in Keeping Your Heart & Body Healthy: Reduce the Risk of Cardiovascular Disease by Exercising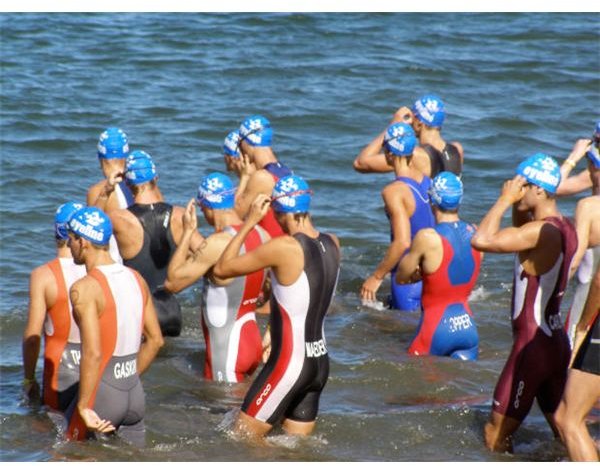 If you are concerned about preventing heart disease, you may be wondering if exercising can really help keep your body healthy. How concerned should you be, after all, how big a problem is cardiovascular disease?
According to information from the Des Moines University Clinic, "Coronary heart disease is the number one cause of death in the United States and is largely preventable."1 Any step an individual takes to improve heart health, including exercise, reduces their risk of contracting cardiovascular disease.
How Exercise Affects the Heart
Exercise is helpful for weight management, improved bone strength, and increased energy levels, and it is extremely valuable for improving and strengthening the heart and cardiovascular system.
When the circulatory system works more efficiently, the heart's blood flow is increased, and the body utilizes the oxygen better. Over time, breathing improves, which provides more oxygen for the circulatory system, thus setting up a win-win cycle of the heart receiving an improved, enriched flow of highly oxygenated blood.
Exercise, especially cardiovascular exercise, strengthens the heart and decreases the incidence of cardiovascular diseases like heart attack or stroke. When the heart is stronger and operating at peak performance levels, it handles stress better and does not work as hard to circulate the blood. Lowered heart and blood pressure levels are other benefits of working out.
As the health and strength of the heart improves, an individual's endurance and stamina increases. He or she can perform daily tasks like yard work, household chores, or other tasks with greater ease and enjoyment. Side benefits are improved self-esteem, increased mental acuity and better overall health.
What Exercises Are Best?
Out of all the different types of exercises, the experts at the University of Iowa recommend aerobic and resistance exercises for improving heart health. According to them, individuals should do aerobic exercises for thirty minutes four to six times per week and resistance exercises two to three times a week.
If you are dreading the thought of sweating and straining to meet that exercise goal, the good news is today's experts, like those at Harvard Medical School, agree that this exercise need not be done in one intense thirty-minute session.
Instead, individuals can spread their exercise throughout the day in short intervals that best suit their schedule and lifestyle. Just remember, to achieve a cardiovascular benefit, the activity needs to be sustained for at least ten minutes, so make sure your mini-intervals last at least that long.
While this is not an inclusive list of aerobic exercises, try these:
Walking
Running or jogging
Jumping jacks
Rowing
Jump rope
Swimming
Resistive exercises are those done with weights, either free weights or weight machines.
What to Do First
Prior to starting any type of exercise program, it is important to consult with your healthcare professional. He or she will help you devise the program best suited to your current health and ability.
References
1 - University of Iowa Hospital and Clinics, Health Topics, "Exercise Makes Your Heart Stronger"
WebMD, "Exercises for a Healthy Heart"
Harvard Medical Publications, Harvard Men's Health Watch, "How Much Exercise Do You N_eed_," 12/2009
Des Moines University Clinic, "Exercise: It'll Do Your Heart Go_od"_
Image Credit
Morguefile/Used under the morgueFile Free License/markemark