Aerobics increase the body's intake of oxygen and are based on sustained, continuous movements intended to raise an individual's heart rate into the optimum target zone.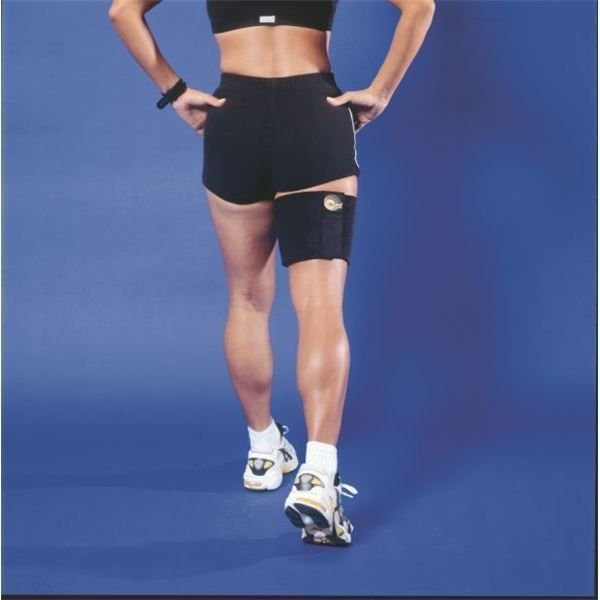 According to the 2007 Physical Activities Guidelines set by the American College of Sports Medicine, individuals should participate in at least 30 minutes of aerobic exercise on most days. If you are planning to start an aerobics program, or you need some ideas to help you jazz up a current workout, this list of aerobic exercises gives you plenty of options from which to choose.
Low and High Impact
Depending on the type, duration, and intensity of the activity, aerobic exercise can be non, low, or high impact. Most experts recommend that you design a routine that includes activities from each of these categories to keep your interest level high and to give the body a more complete workout.
Try some of these ever-popular activities to add your current workout, or use them as the basis to learn a new skill. They range from non impact to high impact:
Walking
Running
Jogging
Aerobic dance
Roller skating
In-line skating
Swimming
Hiking
The beauty of these exercises is they require little or no skill level or expensive equipment. They can be performed by almost anyone, either indoors or outdoors.
Aerobic Snow Sports
While not for everyone, snow sports are one of the best ways to get both an aerobic and cardiovascular workout. Cross-country skiing, for example, is a superior way to burn calories. According to an article in XC Ski Indiana, a 150 pound person can burn between 612 to 952 calories per hour cross country skiing.
Other benefits of snow activities are:
Gives you a whole body workout
Improves balance and coordination
Builds endurance
Strengthens the cardiovascular system
Other popular types of aerobic snow sports are:
Snowshoeing
Snowboarding
Downhill skiing
Ice skating
The downside to these aerobic activities is they do require some level of skill or expertise, and depending on how seriously involved one becomes, purchasing the necessary equipment can be expensive. In addition to equipment, individuals should be prepared to purchase specialized ski apparel to protect them from the elements. Reoccurring costs include lift tickets, rental equipment like boots and skis, and lodging and accommodations (because most people do not live next to a ski lodge). For beginners, ski lessons are imperative.
Putting It All Together
Before you embark on any fitness program, check with your healthcare provider, and follow his advice. His knowledge of your health history and any chronic diseases enables him to give you the best advice about when to start an exercise program, what type of exercises to include, and how often to do them. He may even have his own list of aerobic exercises from which you can choose.
References
American College of Sports Medicine, Physical Activity Guidelines, accessed 12/17/2010
XC Ski Indiana, Health Benefits of Cross Country Skiing, accessed 12/17/2010