Best Running Shoes for Bunions to Help with Pain Relief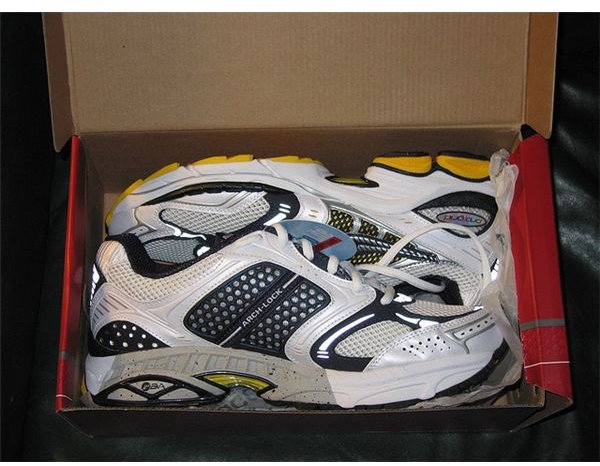 Why Proper Footwear is Important
When you have bunions they can interfere with your ability to participate in physical activity where walking or running is required. Unless you invest money in a nice pair of comfortable shoes, painful bunions can cause extreme discomfort and recurring health problems. Continue reading to learn about the best running shoes for bunions, as well as essential features you should look for when purchasing a new pair of running shoes.
What is Bunion?
A bunion is a protruding bump on the bottom outer corner of the big toe. It is made up of the joint from the foot and the bone from the big toe. Many people do not have problems with bunions, while others do. When you do not take proper care of the health of your feet, a bunion can turn into a very painful, discomforting experience when you walk or run. Unless proper precautions are taken, a bunion can cause many disturbances in your life and interfere with your physical activities.
Your feet are comprised of hundreds of nerves, all of which connect to different parts of the body. This is one of the reasons why whenever there is a health concern with your feet, it can start to affect other parts of your body and your overall health. Sometimes the pain alone is enough to get people to take action.
This is why it is important to learn about what shoes are best for people with bunions. Finding a comfortable shoe that helps to alleviate the pain associated with bunions can help people live a more productive and active lifestyle.
Running Shoes for Bunions
Features to Look for in Running Shoes for People with Bunions
Comfort: Look for a running shoe that offers a good amount of comfort. You can use online reviews as a starting point to find the right running shoe; however, try them on to be sure they are right for you.
Control: A good running shoe must supply your foot with a good amount control. It should keep your foot in place, but allow for malleability.
Padding: Good padding helps the feet to withstand constant impact and absorbs the shifting of weight. Extra padding also helps to prevent added pressure from being applied to your bunions.
Room: Make sure your shoe has plenty of room in the toe area. Shoes that need to be broken in will only cause you more pain.
Best Running Shoes for Bunions
Nike Air Zoom Vomero + 2 Women's Running Shoe
This Nike running shoe offers women extra support and padding to help with the constant impact from running. It offers maximum cushioning, breathable mesh lining, and extra padding in the front and back.
Saucony ProGRID Omni
This Saucony running shoe offers a variety of features, such a good comfort, control, and padding. It also comes in a variety of widths, and offers additional room and comfort at the toes.
In order to help you cope with painful bunions always make sure to take proper care of your feet. Good foot health begins with proper footwear. By following this helpful guide, finding the best running shoes for bunions will be an easy task.
Sources
https://www.wisegeek.com/what-are-bunions.htm
https://reviews.nike.com/9191/315963/reviews.htm
https://orthopedics.about.com/od/sportsinjuries/tp/bunion.htm
Photo Credit: HJL