Finding the Best Running Shoes for Marathon Races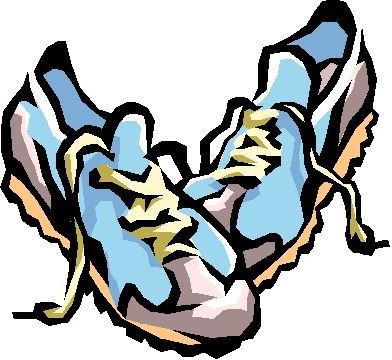 Figuring it Out
Finding the best running shoes for marathon races differs from person to person because feet simply aren't all created the exact same way. While some people tend to have high arches, others have lower arches. And while some runners find themselves dealing with bunions, others have to worry about wide feet that don't fit in a lot of shoes comfortably. With this is mind, there are a few different options that could prove to be useful for just about anyone. If you are looking for a way to improve your marathon runs with specific gear, consider one of the following running shoes.
Puma Complete Road Racer
Not only are these babies extremely lightweight so you barely know you're wearing them, but they're so popular it's hard to find them in stock. They were designed for all distances and they're sleek so they won't get in the way when your feet start to get heavy after many miles of running. They fit your natural foot design to work with you, not against you. In fact, you might find it hard to wear anything else once you've started training with these. You can find them in different colors from brown to bright orange.
Adidas Supernova Sequence
You can find this style for both men and women. These shoes feature technology called "Formotion" which helps the shoes adapt to different terrains as you run, which results in the ability to better traverse your surroundings as you run. The shoes feature a seamless top sole for a better fit when wearing socks, and the heal is specially designed to make it soft and better equipped to support your feet when running long distances. At just 10.5 ounces, they aren't too heavy either.
Mizuno Wave Creation 11
The breathable mesh makes the thought of running long distances that much more refreshing. There is plenty of cushion found in the removable soles of these shoes, and they feature "Dynamotion Fit" allows for easy alignment and mobility when running. The lining and sole is synthetic which means these are great options for vegans and they are designed well for those with high arches.
Saucony ProGrid Road Runners
The leather overlays are synthetic and the breathable mesh offers a pretty durable layout for those who run lots of miles at a time. The linings of the shoes were designed to wick moisture for maximum comfort and the arch shanks in the shoes are molded thermoplastic urethane. Saucony decided to produce this shoe with multiple impact zones found along the bottom. This helps reduce shock and keep the stress of arches, heels, and knees during a run of any length. Although not the lightest shoes made for running, the special features found within them make them just as viable if not more so, than many some of the best running shoes for marathon on the market.
References
Runner's World Retreived August 25, 2010
Marathon Training Schedule "Best Running Shoes" Retreived August 25, 2010
Image Credits
Flickr/Public Domain