Is BuddySlim the solution for you?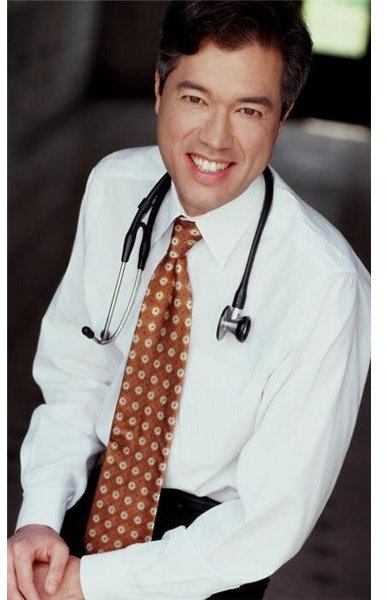 Dr. Marc Lawrence and his staff created and founded a website to help members get and stay healthy through eating well and exercising. BuddySlim offers many free weight loss tools and has opened the diet world's eyes to the effectiveness of having a weight loss buddy. The members of BuddySlim have lost over 500,000 pounds so far. So what's their secret? The man behind the magic, affectionately called simply "Dr. Marc" by members, is here to explain it all.
Interview with Dr. Marc
Bright Hub: What inspired you to start Buddy Slim?
Dr. Marc: As a physician, I help patients suffering from obesity on a daily basis. I developed BuddySlim as an innovative way for people to help themselves and lose weight through social support. Before Facebook and even Myspace, I was an early member of Friendster when it first launched. While using Friendster I was immediately struck by how powerfully social networking could connect people with shared interests and challenges. When we created BuddySlim we added food journals, calorie counter, weight tracker, diet recipes, and an exercise calculator to create a weight loss specific social network.
Bright Hub: What types of services does Buddy Slim offer?
Dr. Marc: BuddySlim offers a chance for members to buddy up and get the social support they need to help them lose weight. BuddySlim is completely free and offers a free blog to keep in touch with your buddies, weight loss challenges so you can start losing weight as part of a team, a food journal to track calories, a calorie counter with nutritional info on over 30,000 foods, a diet recipe section so buddies can share their favorite recipes, a calorie burned calculator for buddies to track their exercise and daily activities, a free customized weight tracker to stay accountable and more!
Bright Hub: How does blogging about weight issues help members to lose weight?
Dr. Marc: Weight loss is so much more than diet and exercise. Blogging helps people address the critical emotional and behavioral component of weight loss that is oftentimes required for success.
Bright Hub: What is the success rate of your members?
Dr. Marc: Buddyslim members have lost over half a million pounds. What I have noticed is that buddies who are the most active in weight loss challenges, blogging, and journaling their food tend to lose the most weight.
Bright Hub: Do you think one type of diet is better than another? Why or why not?
Dr. Marc: It may surprise many dieters, but weight loss has very little to do with carbs, fats, protein, or fiber. The reason for the obesity crisis in America is quite simple. We eat too many processed foods. The more unprocessed foods, such as fruits, veggies and legumes, you can get into your diet the more weight you will lose and the healthier you will become.
Bright Hub: What are your recommendations for exercise?
Dr. Marc: Choose the exercise or activity that you enjoy and fits into your lifestyle.
Bright Hub: What else can you tell me about Buddy Slim and the benefits of joining?
Dr. Marc: BuddySlim is a friendly place filled with the most inspiring buddies you'll find anywhere. It's a place where you will not be judged, and where you never feel alone. I will also add that there is nothing more motivating than witnessing a BuddySlimmer achieve success and lose weight. This "buddy inspiration" has a "network effect" and helps other BuddySlimmers lose weight too.