The 17 Best Workout DVDs for Weight Loss: Get Fit at Home Fast with These Excellent Videos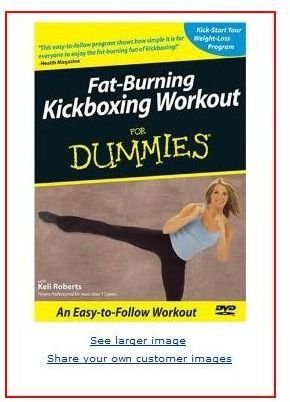 One of the secrets of effective weight loss is to continue to challenge yourself and not let yourself get bored with your current routine. Weight loss DVDs can be a powerful tool keeping you from boredom, as well as a great option for beginners who may not yet want to take a full-fledged fitness class.
The other great thing about exercise DVDs is that you can pop them in any time, night or day, to get in your workout. Just clear a space in front of the tube and make sure you don't injure any pets when you start kicking and flailing about. Consistent commitment to sticking with the program on the DVD is integral but by the same token, having a variety of options will keep things fresh and keep you away from the negative consequences of a rut.
Rather than stick things in boxes and categories, this list will be free-flowing, so read through to the end to see the wide array of options that might appeal to you. Some will be more accessible to all fitness levels, while others are more advanced. But you can always work up to more advanced routines. Usually, someone participating in the class on the video is designated to do less intense versions. Some will appeal to men more than women, and vice versa. Let's get started.
1. Fat-Burning Kickboxing Workout for Dummies
Kickboxing routines really work your whole body from core to extremities, but you might think that this sport is only for extremely agile, in shape people. Not so with this DVD, an inspiring instructor, Keli Roberts, walks you through each move until you feel the full-body burn that this sport produces. You can buy Fat-Burning Kickboxing Workout for Dummies at Amazon.com.
2. Patrick Goudeau: Step Up with Patrick Goudeau
This is a high energy routine that is accessible to all skill levels, but you'll need some steps to get it done. Since step work is so good for you while it gets your heart rate up quickly, it makes this list. Check it out at Amazon.com. The plyometric work done here is what the professional athletes use to stay fit and slim.
3. Ab Specific DVD Workouts Intense Enough to Burn Calories
Regarded as one of the best motivators, Denise Austin pumps up participants with well-placed comments and inspiration. Although the segments are broken up in 10 minute segments, you'll have to hang in there for at least three to reach its weight loss capabilities. Denise Austin's Best Belly Fat Blaster's is an excellent way to sculpt and tone as well as burn calories.
4. IntenSati Intention and Power: A High Energy Workout for Body, Mind & Soul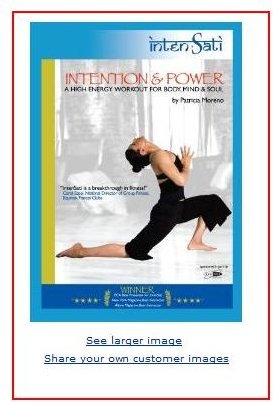 ntenSati Intention and Power is for fitness enthusiasts looking for a vigorous challenge because it has a dynamic approach of combining martial arts, yoga, and sculpting moves. It also integrates the means to achieve inner calm when it's all said and done too. So you'll be working on both inner and outer balance here.
5. Men's Health: 15 Minute Workout
A good choice for men looking to get a good workout in quick, this video packs a lot of intensity into a short time, but you will feel the burn. You'll need some dumbbells, but to get the full effect, and really burn calories, you'll have to combine 15 minute segments which cover the core, lower, and upper body. Buy it here on Amazon.com.
6. Get Ripped 1,000 with Jari Love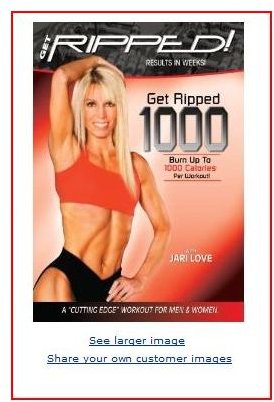 So the 1000 stands for number of calories burned which means you won't be stopping at all during the cardio intervals and high rep exercising (i.e. squats, pushups, lunges). It's got a five star rating with the vast majority of customers who reviewed it and said it was indeed challenging. You can find it at Amazon.com, here.
7. Amy Bento: Hi/Lo Xtreme
This is an athletic style video that has some moves and intensity that might bring you back to the days when you played organized sports. If you like moves like the 'Pony' and other fast-paced action, then this is a good option for you. While the moves and combos aren't that difficult, there are low-impact variations to follow if you need to. Interval training and plyometrics are involved, so you'll need some room to go forward, backward, and diagonally. Here's the DVD available at Amazon.com.
8. Kathy Smith's Project: You!
This is three discs worth of outstanding options for beginners because the routines are easy to pick up and low-impact. Workouts range from 20 to 60 minutes, so you've got a heap of options to choose from. The instructor is empowering. Look for it on Amazon.com.
9. Transformation with Kundalini Yoga
Another good selection on the yoga front would be the Kundalini school. Transformation with Kundalini Yoga is on this list because the breath of fire associated with kundalini yoga is also good for clearing out the toxins in your body. It's also on the list because it's a regimen that is accessible to all levels, so don't be intimidated by thinking about difficult, back-breaking poses**.**
10. Element: Yoga for Weight Loss
Vinyasa flow yoga is an outstanding choice because it can pull double-duty by helping you lose weight while also connecting you with the relaxing effect this form of yoga has on you and your central nervous system. It involves performing a string of poses in sequence, constantly flowing so one pose morphs into the next. The constant movement is what helps in weight loss.
11. The MMA Body Workout DVD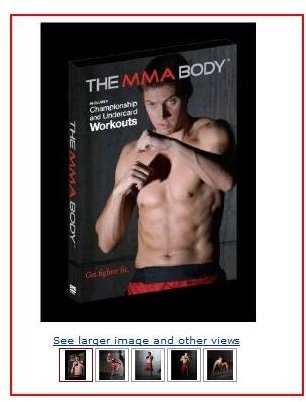 This is another DVD for men that mixes martial arts putting you through five rounds of cardio and five rounds of strength training that will get you down to your fighting weight in a hurry if you do it three or four times a week. You won't need any special equipment and the moves aren't difficult to master but it will definitely challenge you. Buy it here.
12. Sara Picot's More Than Mat Pilates (Intermediate)
If you've done pilates for a while and are looking for more of a challenge, as well as a chance to incorporate other equipment besides the mat, this is a good choice for you. This excellent class incorporates all of the body-shaping moves pilates is famous for, but gears it up a notch and throws in some new challenging moves you may not have done before. It's not geared toward beginners and you will need your own resistance bands.
13. Want to Achieve a Dancer's Body?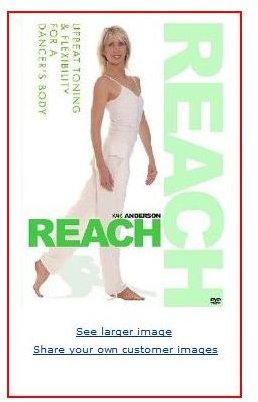 For a bit of a change of tempo, try Kari Anderson Reach: Upbeat Toning and Flexibility for a Dancer's Body. The video focuses on stretching and toning moves to achieve a dancer's body. Don't expect a break. This is for intermediates. Here it is on Amazon.com.
14. Videos for Obese People
Finding the courage to change and lose weight regardless of your body type, or how long it has been since you've done any exercise is the first step toward a more healthy life. We have a an article called The Best Type of Exercise Videos for Obese People that gives some great insights into choosing one based on factors that research shows leads to success, such as: teaching styles, and finding people doing the classes in videos that look like you.
15. Gilad's Total Body Sculpt PLUS: Cutting Edge with Gilad (2009)
Gilad's workouts are high-energy and motivating and many of them have beautiful backdrops of Hawaii in them. So if you work hard and start to zone out a little, you may think you're on vacation there. You need some barbells, but you can substitute house-hold items for equipment too. Amazon.com carries most of his offerings, any one of which is a great option.
16. Brazilian Dance Workout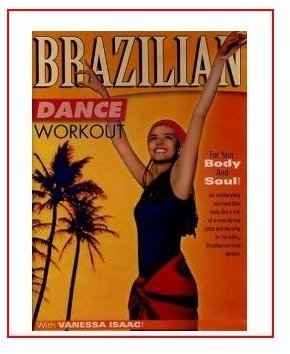 For folks who want to dance those calories off, this would be for you. Burn off calories and then show off your dancing skills at the next wedding you attend. This is a highly spirited Latin immersion in invigorating dance routines.
17. Wii Fit
Technically it might not be a DVD, but the Wii Fit Weight Loss Plan is still a viable option and video game enthusiasts might be so enamored with their video games that they may not realize they are also doing the hard work inherent in weight loss exercising. Any reason to commit to regular exercise is a good reason, so don't knock it until you try it. Mix up your routines as much as possible because it's a lifetime commitment.
Conclusion and Sources
So there you have the best DVDs for losing weight. Choose one you like and stick to it because the health benefits will ripple through every aspect of your life. Always remember to thank your body for all it does for you.
Sources:
FitnessMagazine.com Fitness Magazine: "The 10 Best New Workout DVDs"
Men's Health and Fitness Magazine
Amazon.com