Inferior Alveolar Nerve Block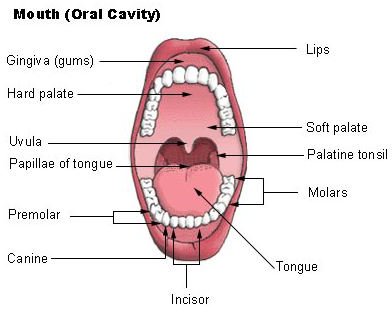 The inferior alveolar nerve block is the most popular nerve block done for dental procedures. Those performing this procedure have solid and extensive knowledge of inferior alveolar nerve and mouth anatomy. This nerve block is performed prior to certain dental procedures so that the patient does not experience pain during procedures, such as oral surgery.
What Does This Nerve Block Anesthetize?
This nerve block anesthetizes several areas of the mouth. These include:
The ramus' lower portion and the mandibles' body.
The skin and mucosa and the chin and lower lip.
All of the mandibular teeth.
The gingivae on the mandibles' labial surface.
The floor of the mouth.
The gingivae on the mandibles' lingual surface.
The front two-thirds of the tongue.
Why is This Nerve Block Done?
The inferior alveolar nerve block is required and indicated to work in certain areas of the mouth. These include:
The front two-thirds of the tongue.
The teeth in the mandibular area to the midline.
The oral cavity's floor.
When is This Nerve Block Contraindicated?
Approximately one percent of patients will not be able to have this nerve block due to being hypersensitive to the local anesthetics used during this block. Those who have had, or currently have, malignant hyperthermia may not be able to have this block.
What Anesthetics May be Used?
There are several different local anesthetics that dentists may use when doing this nerve block. These include Articaine, Lidocaine, Bupivacaine, Prilocaine, and Mepivacaine.
How is This Nerve Block Done?
The dentist will first apply a topical anesthetic, such as Orajel, to the area that will be injected. The doctor will find the nerve and the area that they will inject. They will insert the syringe and will slowly push it in until it contacts the bone. They will then aspirate the syringe to make sure no blood returns. If blood does not return, the dentist will inject approximately 1.5 mL to 2.0 mL of anesthetic.
Are There Any Potential Complications With This Nerve Block?
As with all medical procedures, complications can occur. In approximately 15 to 20 percent of patients, this nerve block will fail even when it is performed by an experienced dentist. If the block is not successful patients will experience no therapeutic benefit while experiencing pain.
If a blood clot forms due to a lacerated, traumatized, and bleeding vessel, the amount of anesthesia administered can be inadequate. The blood present, due to a hematoma forming, can dilute the local anesthetic solution. When it is diluted, the effects can be weakened.
During the procedure, there is a chance that the dental needle may fracture. Two patients have reported a delayed reaction in which sensory and trismus deficit occur after resolution of trismus.
Resources
eMedicine. (2009). Nerve Block, Inferior Alveolar. Retrieved on March 4, 2010 from eMedicine: https://emedicine.medscape.com/article/82622-overview
Okamoto, Y., Takasugi, Y., et al. (2000). Inferior Alveolar Nerve Block by Injection Into the Pterygomandibular Space Anterior to the Mandibular Foramen Study. Retrieved on March 4, 2010 from PubMed: https://www.ncbi.nlm.nih.gov/pmc/articles/PMC2149029/
Image Credits
Mouth Diagram: United States Federal Government – Wikimedia Commons