How to Get Rid of Hemorrhoids — Different Methods for Relief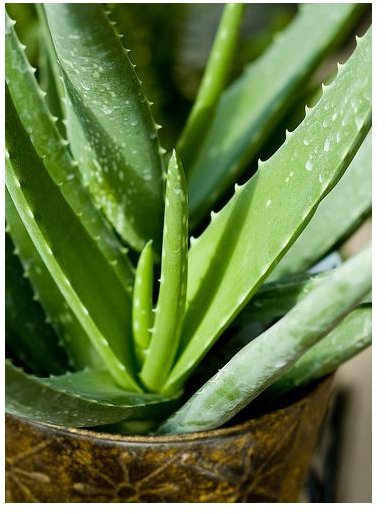 Hemorrhoids
Often due to poor digestive health (which is often rooted in a poor diet), constipation and straining, hemorrhoids are a relatively common condition. They are swollen and inflamed veins and capillaries around the anus (external hemorrhoids) or in the rectum (internal hemorrhoids). They are often painful, with burning, itching and irritation. Another common and sometimes alarming symptom of hemorrhoids is blood in the stool.
Hemorrhoids are a very personal problem, and for many people they are embarrassing. Learn how to get rid of hemorrhoids with several different methods and decide which treatment route is right for you.
Natural and Home Remedies
There are several different natural therapies that you can use to help treat hemorrhoids. These methods are simple to use and can be done at home. If hemorrhoid symptoms are persistent, be sure to seek medical care.
Apply witch hazel on the affected area three times a day with a clean cotton cloth or sterile gauze.

Dab on a small amount of pure aloe vera gel, this is particularly helpful for easing burning and itching.[

](/tools/)

Apply ice packs to reduce the inflammation

Use a hot sitz bath to improve healing and bring relief, add 1 cup of Epsom salt for a more potent effect

Drink yarrow tea or add 1 cup of yarrow tea to a sitz bath
Whether you choose natural remedies or not, it is also important to address your diet to help overcome the hemorrhoids and to prevent further problems. Make sure you are eating a high-fiber diet and drinking plenty of water to prevent constipation and straining. Eat plenty of berries and dark cherries to strengthen the walls of the veins and capillaries. Also, be sure to get some regular exercise, such as a 30 minute walk each day, to maintain a healthy circulatory system and a healthy body weight.
OTC Medications
Many people choose to use over-the-counter medications to relieve hemorrhoids. There are a variety of creams, ointments and other applications that are effective for bringing temporary relief. Ointments such as zinc oxide or petroleum jelly act by forming a protective barrier over the skin. Suppositories can bring relief and add lubrication, but they should only be used for up to one week. Hydrocortisone creams can reduce inflammation and itching, but there are negative side effects of this steroid medicine so only use for a short period of time. Some ointments may contain witch hazel as an active ingredient.
Follow the directions on the product that you purchase, using as needed. Keep in mind, these medications are meant to bring temporary relief. Be sure to address your diet as well.
Medical Care
If hemorrhoids are very serious your doctor may recommend one of the following medical procedures to get rid of hemorrhoids:
Rubber band ligation, in which tiny rubber bands are used to cut off circulation to internal hemorrhoids. Side effects include pain and bleeding, but this minimally invasive procedure is effective for many people.
For external hemorrhoids which have a blood clot, a doctor may simply remove the clot with an incision.
Sclerotherapy involves the injection of a chemical solution into the hemorrhoid. This option isn't always effective.
Surgery is used when other forms of treatment have failed or if the hemorrhoids are particularly large. Hemorrhoid removal is usually effective. Side effects include difficulty emptying the bladder, urinary tract infections and pain. Hemorrhoid stapling is less painful but there is a possibility of recurrence and rectal prolapse.
Knowing how to get rid of hemorrhoids is important but what is even more important is understanding how to prevent them from coming back. Choose natural remedies, medications or medical procedures, but always make sure you are eating a healthy diet, drinking plenty of water and exercising.
References
Balch, Phyllis A. " Prescription for Nutritional Healing." Fourth Edition (Penguin Books, 2006).
Page, Linda. "Healthy Healing: A Guide to Self-Healing for Everyone, 11th Edition" (Traditional Wisdom, 2003).
Mayo Clinic, Hemorrhoids Treatments and drugs. https://www.mayoclinic.com/health/hemorrhoids/DS00096/DSECTION=treatments-and-drugs
WebMD. Hemorrhoids, medications. https://www.webmd.com/a-to-z-guides/hemorrhoids-medications
photo by Veggie Frog/flickr
Disclaimer
Please read this disclaimer regarding the information contained within this article.