Can You Eat Cheese When on a Diet? Weight Loss Tips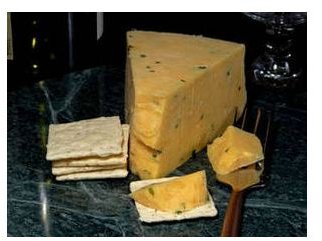 Cheese is a Major Source of Protein
In addition to being rich in protein and calcium, cheese is also rich in phosphorus and saturated fat. While the first three are good, the saturated fat is what you have to be careful about. When you are dieting, you still need adequate protein, vitamins and minerals. Continue to eat and enjoy your cheese, but not in large quantities. Instead of slipping a slice or chunk of cheese in your mouth each time you pass the refrigerator, use cheese to accent your meals. Use aged cheeses which are more flavorful so you don't need to use much. Sharp and extra sharp cheddar cheeses, and cheeses like Gorgonzola, Asiago or Parmesan are good choices.
You can also find cheeses which are naturally lower in fat than other cheeses, as well as those which have a fat free form. The popular South Beach diet recommends part-skim mozzarella and string cheeses. The French people love goat cheese, which is low in fat with fewer calories than cheese made from cow's milk.
Fluffy Cheese Omelette
Following is a cheese recipe from a collection of recipes which I have had and enjoyed over the years. Have a nice fluffy cheese omelette for breakfast.
You will need:
4 oz. mushrooms thinly sliced
1 red or green pepper, sliced and blanched
1 ½ oz. butter
4 eggs separated
8 oz. cheddar cheese
Salt and pepper
1 dessertspoon milk.
Method:
Fry mushrooms and pepper in 1 oz. butter in a large omelette pan or frying pan, until tender. Remove from pan and keep hot. Wipe pan and melt remaining butter. Whisk egg whites until stiff. Beat egg yolks with 2 oz. grated cheese, seasoning and milk. Fold cheese mixture into egg whites and pour into pan. Cook until underside is set and golden brown. Place alternate layers of cooked mushrooms and peppers and remaining cheese on top of omelette and cook under hot grill until it is golden brown and well risen. Serve at once (3-4 servings). Of course you can reduce the recipe to accommodate the number of servings needed.
Cheese Fillings
You can also try some of these cheese fillings from my collection for your sandwiches or snacks:
Cheese and raisins: Mix chopped raisins into cheese spread.
Cheese and celery: Firmly chop celery and a lettuce leaf or gherkins and mix with spread.
Cheese and bacon: Mix some crumbled, cold crisp bacon into the spread.
Apple, cheese and nuts: Chop finely some peeled and cored dessert (not too sweet) apple, and mix them with chopped nuts and grated cheese. Moisten with mayonnaise (optional).
Cheese Spread
You can make our own cheese spread with:
2oz. butter. A few drops of Worcester sauce
½ level tsp. salt ½ lb. grated cheddar cheese
½ level tsps. made mustard 3-4 tbsps. milk
Cream the butter, add the seasonings and cheese. Beat in the milk until spread is smooth The spread will keep in a screw-top jar or plastic container, either in the fridge or some other cool place. You can vary the flavor by omitting the Worcester sauce, and adding 1 level tablespoon sweet brown pickle or chutney to the original basic recipe. Bon appétit.
Reference
Author's own experience
Image
Clipart copyright free 0512-0704-1117-3555