What is the Best Mexican Food to Eat on a Diet?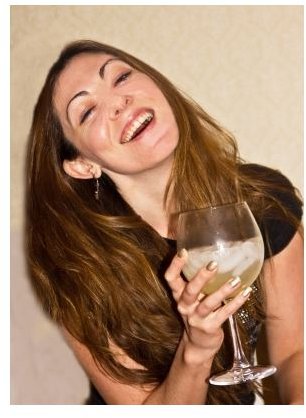 Mexican food doesn't have to mean destroying your diet. With some wise, healthy choices, you can still visit your favorite Mexican eatery and enjoy some traditional, lower-fat Mexican dishes.
Traditional Fatty Mexican Foods
The Mexican foods that torpedo your diet include chile rellenos, burritos with cheese, nachos, chile con queso, chalupas, taquitos and anything made with lard. Even if you order "just" a refried bean burrito with cheese, eat a side order of chips and guacamole and drink a Corona beer, that's more calories than you're probably comfortable eating at one sitting.
That chile relleno, along with a side of refried beans - both are either fried in, or made with lard or another fat. Those tacos, followed by an order of sopaipillas with honey–there went your good intentions for the day. Taquitos are deep-fried in lard or oil after the meat is rolled into the tortilla. Even the plate of red or green enchiladas you enjoy–those corn tortillas are usually fried before being dipped into the chile. Add the cheese that's sprinkled on top of each tortilla--even more calories and fat. If you and your family enjoy digging into a giant nacho appetizer with beef, sour cream, olives and guacamole–ay, Chihuahua! You're going to be eating salads for the rest of the week. [1]
This doesn't mean that you can't ever set foot into a Mexican restaurant again. Adjust your thinking about Mexican food, decide that you're going to look for and order healthy menu choices–and stay away from the booze. Water, tea, coffee or even aguas frescas or horchata are better beverage choices. Horchata (or-CHA-ta) is a traditional Mexican drink made with rice and water, then flavored with cinnamon and lime and sweetened with sugar. This beverage was originally made with the chufa nut; its origins are in Egypt.
Good Substitutions
Tell your server to hold the cheese on the bean burritos and ask for pinto beans rather than refried. Instead of having a bean burrito rolled in a flour tortilla, ask for the kitchen staff to use corn tortillas.
Look beyond the fatty tacos and rellenos–think of a sizzling platter of grilled chicken, onions, red and green peppers and tortillas. Ignore the sour cream and guacamole and load your fajitas with pico de gallo, which is chopped tomatoes, onions and chiles or jalapenos. Spoon the pico de gallo on top of the chicken, peppers and onions, roll up the tortilla and you can enjoy a low-fat Mexican food that is still loaded–with taste, not fat or calories.
Order soft-shell tacos, not hard-shell. While you'll have to be careful not to let the fillings spill into your lap because the tortilla is so soft, you are leaving the fat behind. Besides, it's easier to clean meat, lettuce and tomato off your lap than it is to lose the extra calories the next day. [1]
Have you ever heard of a mariscos restaurant? Marisco is Spanish for "seafood." Some, although not all, of the foods made at a mariscos restaurant is grilled, not fried. Think grilled tilapia with chopped garlic (pescado al mojo de ajo). Pescado Veracruz is grilled fish topped with grilled vegetables. When you couple this with baked potato chunks with the skin and rice, this is a meal that fills you up. These restaurants also serve fish tacos, made with grilled fish, coleslaw (easy on the mayonnaise), chopped tomato and spicy salsa), shrimp cocktail–coctel de camaron and seafood soups. Another good choice is tacos carne asada, or grilled pork tacos. The meat is folded into soft, not fried corn tortillas and accompanied with pico de gallo, a slice of lime and avocado slices. A healthy lettuce and tomato garnish and orange slice complete this meal. Pair this with iced tea, water, coffee or a glass of horchata, and you can shave calories and still walk out feeling satisfied. [2]
Think "lean" the next time you visit a Mexican restaurant. While you can't indulge in a fat-laden burrito loaded with cheese and sour cream, you can still enjoy a tasty, filling meal.
References