The Dangers of Hydroxycut - FDA Recalls the Popular Diet & Weight Loss Supplement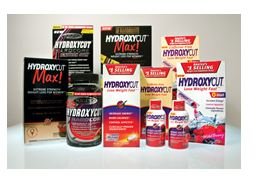 Overview of Hydroxycut
Hydroxycut, a very popular diet and weight loss supplement is being recalled by the FDA. Use of this product has caused severe liver damage, and other major health problems. Hydroxycut is manufactured and marketed by Iovate Health Services Inc. of the US and Canada.
Hydroxycut Products
Problems
To date 23 instances of hepatoxicity have been confirmed by the FDA. Some of these problems were so severe that liver transplants were required. A 19 year old boy died from liver damage in 2007. It is confirmed that Hydroxycut was to blame. Other issues with the use of this product include jaundice, seizures, cardiovascular problems and a type of muscle damage called rhabdomyolysis.
Active Ingredient
The one of the active ingredients in Hydroxycut is hydroxycitric acid. It is found naturally occurring in the plant Garcinia cambogia. In its natural state, Garcinia cambogia is harmless and has been used for years as a weight control supplement. The problem seems to arise when the hydroxycitric acid is isolated from the salts naturally attached to it. This isolation is the cause of the hepatoxicity which resulted in the FDA recall. Currently, the use of Hydroxycut is not allowed for use or sale in Canada and Europe
What is Hydroxycut?
Hydroxycut is one of the most popular selling diet and weight loss supplements in the US. Several years ago it was part of a recall of all products containing ephedra. 14 of the Hydroxycut product line have been recalled and consumers are advised to cease using the diet product. Two other products by Iovate Health Services, Hydroxycleanse and Hoodia are not affected by the recall.
If you have any Hydroxycut in your home it is advised that you stop using it immediately. Be aware of the signs of potential liver problems such as jaundice or a brownish color to the urine.
Sources
Hepatoxicity associated with weight-loss supplements: A case for better post-marketing surveillance