Meal Replacement Diet Guide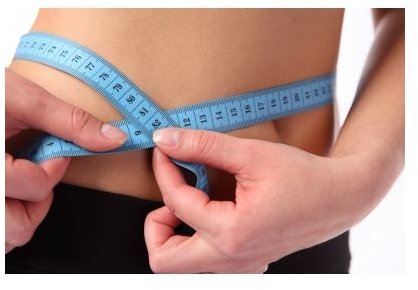 Celebrity Slim
Celebrity Slim is one of the most popular meal replacement diet plans aimed to efficiently manage weight. It works by controlling the carbohydrate intake in your diet. This will ensure less calorie intake than required by your body, and in turn enhances the metabolism process to burn up the accumulated fat pockets.
The program works by replacing two meals each day with the celebrity slim shakes, soups and bars. These products combined with the allowable food, drinks and snacks will help you lose weight remarkably. The diet plan encourages intake of smaller meals more frequently than taking two to three heavy meals a day. The only disadvantage of Celebrity Slim products is that they are costly. If you buy ready-made shakes, that will cost you even more.
Nutrisystem
This Nutrisystem meal replacement diet program is a combination of hunger control, nutrition, variety and convenience. Nutrisystem meals work on the principle of the glycemic index, and contain good carbohydrates and fiber that have a lower impact on blood glucose and insulin production. This encourages slower digestion, making you feel fuller for a longer period of time.
There are over 150 meals available ranging from convenient breakfasts to hearty lunches and filling dinner meals. There are specific prepackaged meal plans catering to the need of women, men, vegetarians and diabetics. All products are backed with scientific research, and can help you lose weight effectively with no compromise on taste. The negative side of Nutrisystem is that after you leave the plan you might regain your previous weight. Their pricing is high for a budgeted individual.
Medifast
There are numerous meal replacement diet programs available with Medifast. You can select one depending on your weight loss requirements. Some are more scientific, while others are time bound packages. The meal plan works on the principle of low calorie intake, which initiates active metabolism. This in turn burns fat and sheds weight. Medifast plans are especially effective for rapid weight loss of 2 to 5 pounds per week. The most popular plan is the '5 and 1 plan', which can replace up to 5 meals per day. The disadvantage associated with Medifast is that the products are low in calories and carbohydrates too, thus a dieter may experience fatigue, weakness and dizziness.
Slim-Fast
Slim-Fast is another meal replacement diet plan designed to lose weight when the results are required in a constrained timeline. This program is especially suited when you want to get yourself in shape before any special occasion. It gives you the selection of shakes, bars, snacks and balanced meals.
Always check with your doctor before beginning any meal replacement diet plan. When your goal is to lose weight it should also be to become a healthier person overall. Eat more fruits and vegetables and exercise on a regular basis.
Resources
Image Source