How to Reverse Diabetes Naturally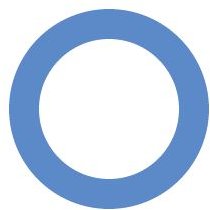 Type 1 diabetes occurs when the pancreas is unable to produce enough insulin, and research has not yet substantiated any natural cure for type 1 diabetes.
Type 2 diabetes occurs when the body is not able to efficiently utilize insulin. Many studies have researched how to reverse diabetes naturally, looking for solutions to the underlying causes of the disease. The proponents of reversing type 2 diabetes naturally claim that poor eating habits load the body with simple sugars that wear down the beta cells of the pancreas, thereby weakening the potency of the produced insulin and causing diabetes. Research suggests that good eating habits and lifetsyle changes provide an effective cure.
Several programs offer to reverse diabetes naturally using such approaches:
The Weimar Institute of Health and Education offers "Reversing Diabetes and Obesity Naturally" (RDON) Program. This program focus on dietary changes, exercises, and spiritual health aimed at eliminating worry and inducing happiness.
Dr. Bedar's Bay Area Movement aims at natural reversal of Type-2 diabetes. This program emphasizes on reversing diabetes through diet and exercise, with focus on a 30-day raw food diet.
Image Credit: Wikimedia Commons
Lifestyle Changes
An active lifestyle that includes daily physical activity constitutes the core of most programs aimed at reversing diabetes naturally.
Regular physical activity is associated with reducing the risk of diabetes. Physical activity improves insulin sensitivity and glycemic control, also reducing the risk of cardiovascular diseases. Walking, gym workouts, sports such as tennis, squash or badminton, and other forms of exercise form important ingredients of the recommended lifestyle to counter diabetes.
Research shows that diabetic patients who walk at least two hours per week have a 39 percent lower mortality rate from all causes, and those who walk three to four hours per week have an even lower mortality rate from all causes.
Dietary Control
Proponents of how to reverse diabetes naturally recommend consumption of certain foods and adopting certain dietary habits:
Fresh vegetables, especially raw dark green vegetables such as raw saluyot leaves, camote leaf tops, swamp cabbage, spinach leaves, and sea grapes provide a rich supply of vanadium, copper, zinc, manganese, and chromium, all which help lower blood sugar. An important consideration is to avoid cooking these vegetables, for temperatures in excess of 40 degree breaks down the enzymes, and vitamins.
Foods rich in fiber, such as fruits and whole grains, help flush out toxins such as bad cholesterol that contributes to diabetes.
Regular consumption of foods rich in omega-3 fatty acids, such as fish, flax-seeds and nuts, is highly recommended. Research has proven that omega-3 fatty acids reverse type-1 diabetes in children.
A daily intake of around 15 8-oz glasses of non-chlorinated mineral water help keep body's water level at a recommended 75 percent. A drop below 75 percent cause dehydration, leading to loss of immunity.
Processed foods, including canned foods and foods containing fructose corn syrup, preservatives, and additives, may interrupt the production of insulin inside the pancreas, and also cause food allergies.
Supplements and Herbal Remedies
Research at the Ohio State University found that the herb salacia oblonga is a potential herbal remedy for diabetes. This herb helps incrementally increase the ability of body cells to use insulin, lowering blood sugar levels and possibly curing type 2 diabetes.
Vitamin E and Vitamin C help keep free radicals in check and may prevent diabetes-induced heart complications.
Bitter melon, fenugreek seed, cinnamon and garlic find use in traditional medicine to reverse diabetes by lowering blood glucose levels. Research is still in early stages and is not conclusive.
Warning and Disclaimer
The information contained in this article does not constitute medical advice, and this article does not intent to treat.
The supplements and dietary recommendations recommended in this article will not work unless taken in the prescribed dosages or quantities. Supplements need to be taken only if food sources do not provide the minerals in the required quantities, in the first place.
Always consult your physician or a certified medical practitioner making any changes based on the information contained in this article.
Reference
Henry, Beverly and Kalynovskyi, Serhjil. Reversing Diabetes and Obesity Naturally: A NEWSTART® Lifestyle Program. The Diabetes Educator 2004; 30; 48. DOI: 10.1177/014572170403000109. https://tde.sagepub.com
Jaime E. Dy-Liacco. Reversing Type II Diabetes Naturally. https://www.arthritistrust.org/Articles_miscellaneus_Historical/DiabetesII.pdf
Diabetesreversed.com. The best herbal remedies for type 2 diabetes. https://www.diabetesreversed.com/blog/