Diabetes Medications for Weight Control: What Medications Can Be Used and are They Safe?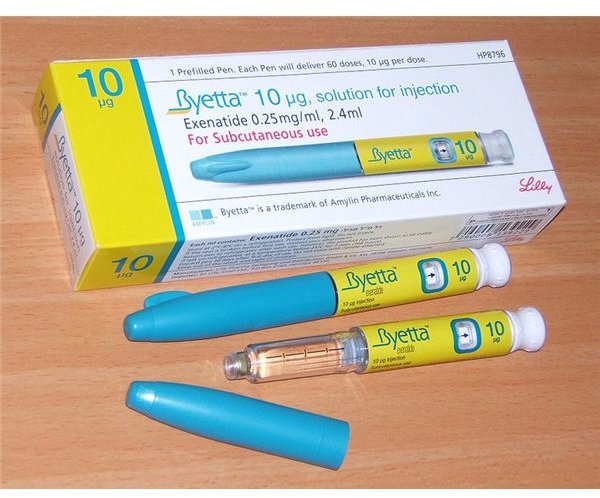 Using diabetes medication for weight control is becoming increasingly common, but there are dangers and benefits. Two different diabetes medications, metformin and Byetta, have been shown to help promote weight loss through suppressing the appetite and decreasing hunger. Though these two drugs have been shown to decrease appetite and cause modest weight loss, further clinical studies are needed to fully understand the mechanism of action associated with weight loss, as well as the full scope of possible dangers associated with non-diabetics using these medications only for weight loss purposes. Patients taking both metformin and Byetta were shown to have lost the most weight.
Byetta
Byetta is commonly prescribed in the treatment of type 2 diabetes, but this injectable medication, also referred to as exenatide, has also been shown to promote modest weight loss. The weight loss is likely associated with this medication reducing appetite through slowing down the digestive tract. On average, patients lost approximately two to six pounds over the course of thirty weeks. When taking Byetta, side effects can occur and some are far more serious than others. Side effects include: amount of urine changes, nausea, upset stomach, pancreatitis requiring immediate medical attention, diarrhea, vomiting, decreased appetite, and nervousness.
If a patient has any other medical condition, Byetta may not be a good choice for them. Such medication conditions include: severe gastrointestinal disorders, pancreatitis, kidney disease, and low blood sugar. This medication may also not be safe with certain other medications, including:
Other diabetes medications
Beta-blockers
Birth control pills
Warfarin
Oral antibiotics
Metformin
Though studies have shown mixed results, metformin is commonly believed to promote weight loss. This type 2 diabetes medication is also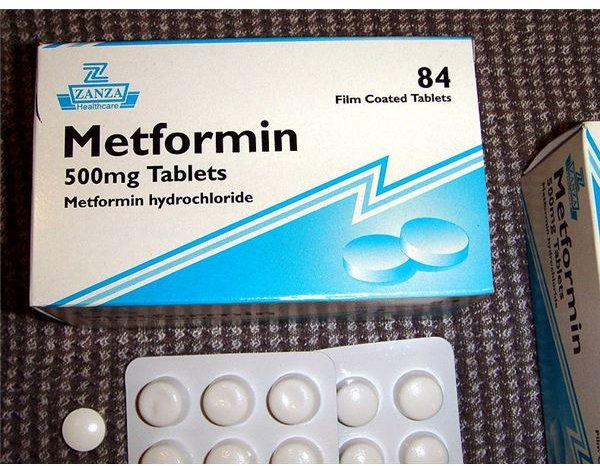 referred to as Glucophage. On average, patients taking this medication lost about 1.4 to 8.4 pounds. The patients in the studies were type 2 diabetes patients taking this medication to control their blood sugar levels. It is unknown whether non-diabetic patients will lose weight taking this medication. This diabetes medication for weight control can cause a variety of symptoms, including low blood sugar, nausea, upset stomach, metallic taste in mouth, and diarrhea.
Patients with other medical conditions may not be able to take metformin. Such medical conditions include:
Kidney disease
Low blood sugar
Pregnancy
Liver disease
Alcoholism
Fertility issues
Poor circulation or low blood-oxygen levels
pituitary or adrenal gland problems
Metabolic acidosis
Heart problems
Severe breathing problems
Serious infection
Blood problems
Dehydration
Like Byetta, metformin can interact with other medications, including:
Beta-blockers
Cimetidine
Diuretics
Resources
RxList. (2010). Byetta. Retrieved on August 22, 2010 from RxList: https://www.rxlist.com/byetta-drug.htm
RxList. (2010). Glucophage. Retrieved on August 22, 2010 from RxList: https://www.rxlist.com/glucophage-drug.htm
Image Credits
Byetta: MPDY – Wikimedia Commons
Metformin: Ash – Wikimedia Commons