The Effectiveness of Cinnamon as a Treatment for Diabetes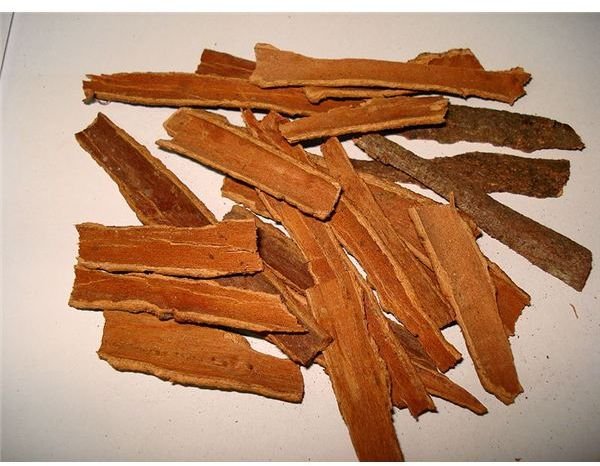 The pancreas secretes a hormone called insulin in response to levels of glucose in the bloodstream derivedf from the foods thatt you eat. The insulin allows the blood glucose to be absorbed into the body's cells, providing it with its major supply of fuel to power its activities. Type 2 diabetes occurs when the body does not provide enough insulin, or does not utilize it efficiently.
Common treatments for type 2 diabetes include diet modification, insulin supplement drugs, physical activity and sometimes weight loss. Although earlier research suggested cinnamon as a treatment to help type 2 diabetics manage their blood glucose levels more consistently, more recent studies have proven inconclusive, and cinnamon is not yet used by physicians as a diabetes treatment.
Besides possibly allowing for increased insulin absorption, cinnamon also has other beneficial uses:
Cinnamon lowers LDL cholesterol, and triglycerides levels along with blood sugar.
Cinnamon acts as a powerful antioxidant and prevents the development of free radicals usually associated with diabetes.
Cinnamon compounds are anti-inflammatory and help prevent cancer.
Image Credit: Wikimedia Commons
Research
The Agricultural Research Unit in Maryland in 2000 conducted the earliest study on cinnamon as a treatment for diabetes. In one study conducted on rats, cinnamon caused an increase in compound IRS-1, responsible for increasing glucose uptake in muscle tissue.
The most significant study on humans conducted till date was in 2003 by Khan and colleagues, in Pakistan. Of the six groups of ten people each, all with type-2 diabetes three groups were given cinnamon, and the other three groups were given placebo on a daily basis, for 40 days. The groups consuming cinnamon reported reduction in fasting glucose from 47 percent to 29 percent, triglycerides from 53 percent to 30 percent, LDL cholesterol from 34 percent to 27 percent and total cholesterol from 38 percent to 26 percent, whereas the groups on placebo reported no changes. .
Another study carried out in Germany that evaluated 65 patients with type-2 diabetes however did not validate the findings of Khan and associates. This study reports no difference between the two groups for LDL or HDL cholesterol, and triglycerides. Fasting glucose however dropped by seven percent for the group receiving cinnamon.
Cellular and molecular studies undertaken at the University of California, Iowa State University, and the U.S. Department of Agriculture nevertheless find preliminary evidence that suggests cinnamon plays the role of insulin substitute to help prevent and combat type-2 diabetes.
What prompts sustained interest in using cinnamon to fight diabetes is that cinnamon offers a natural treatment for type-2 diabetes and does not have the inherent risks of insulin inhalers or injection. The side benefits such as improvement of cardiovascular diseases, hypertension, kidney disorders, and even help to easing infection serve as other motivators.
Disclaimer
Research on the ability of cinnamon to cure type-2 diabetes is not yet conclusive.
Consumption of cinnamon can also lead to adverse side effects. Some forms of cinnamon contain coumarin, a compound that reduces the blood's ability to clot, and excessive consumption of some types may cause liver damage. Self medication with cinnamon may also cause a precipitous drop in glucose levels, when taken in combination with prescribed diabetes medications.
This article does not constitute medical advise, and readers are requested to consult a certified medical practitioner before acting on the information available in this article.
References
Khan, MS, PHD, Alam, Safdar, MS, Mahpara, Ali Khan, MS, PHD, Mohammad Muzaffar, Khattak, MS, Khan Nawaz, and Anderson, PHD, Richard A.. "Cinnamon Improves Glucose and Lipids of People With Type 2 Diabetes." Diabetes Care 26(2003): 3215-3218.
Anderson, Ph.D., CNS, Richard A.. "Cinnamon, Glucose Tolerance and Diabetes." Agricultural Research Service. 08 Aug 2005. United States Department of Agriculture. 17 Nov 2006.
White, John, R. Cinnamon: Should It Be Taken as a Diabetes Medication?
Gallessich, Gail. Cinnamon may help to alleviate diabetes. University of California