Kids in the Kitchen: Fun Foods for Kids to Make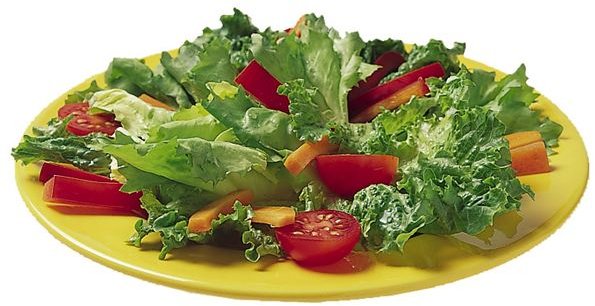 Kids Can Be Chefs Too!
Kids love to be creative in the kitchen, and these fun foods for kids to make at home are just the thing for parents, grandparents or family to assist kids with. Allow your child to play with her food while creating a great-tasting meal or snack. Remember that it is important to monitor your child while she is working in the kitchen. Always help them when using knives or cooking on the stove.
Fresh Salad
**
Older children will enjoy helping to prepare the ingredients for a healthy salad, while children of all ages will delight in assembling it. Put out bowls of fresh cut-up vegetables with a few topping choices and let them make their own meal. In addition to the basic lettuce, vegetables may include broccoli florets, bell peppers, radishes, tomatoes, onion or cucumbers. Include fun ingredients as well, such as water chestnuts, baby corn, cubed cheese, whole-grain croutons and black or kalamata olives. Make it a meal by adding cooked chicken, steak or ham.In a resealable bag or airtight container, add some olive oil, vinegar and spices, and let your child shake up their own dressing.
Simple Sandwiches
Tired of the same old peanut butter and jelly sandwiches? Your child can create a wide variety of delicious and nutritious sandwiches at home. On whole wheat bread, try one of these great combinations: cream cheese and cucumber, almond butter with dried cranberries and sliced almonds or apple butter and sliced apples. Or set out bowls of chicken, tuna, egg, ham or shrimp salad and let them build their own sandwich. Set out some seeds, nuts, cheeses, lettuce and tomatoes as fun and healthy toppings.
Brownie Pizza
**
**For dessert, you and your child can create a customized, gooey chocolate brownie pizza. Have your child stir the following ingredients in a large bowl: ¾ cup dark or light corn syrup, 1/3 cup heavy whipping cream, ½ cup butter or margarine, 1 8-oz package of semisweet chocolate squares, 2 eggs, ½ teaspoon vanilla extract, ¾ cup flour, and ½ teaspoon salt. Preheat your oven to 350 degrees, and then grease a 12 inch pizza pan. Bring the corn syrup and cream to a boil in a saucepan on medium heat. Add the chocolate squares and stir until melted. Set aside a 2/3 cup of the chocolate batter. Add the butter and sugar to the remaining chocolate sauce. Remove from heat and add the vanilla and eggs, and then gradually stir in the flour and salt. Bake for 20 minutes and allow cooling time. Let your child add his favorite toppings, such as nuts, fruit, or ice cream.
Cooking in the kitchen is a great skill for children to use to enhance reading, logic, and organizational skills. Teach your kids how to cook using simple recipes to start off with while advancing their creations as they learn more about cooking.
References
Find more great kid recipes by visiting:
https://familyfun.go.com/recipes/cooking-with-kids/
https://recipes.kaboose.com/afternoon-snacks.html
Photos Courtesy Of:
Wikimedia Commons/AlbertCahalan
https://commons.wikimedia.org/wiki/File:5aday_salad.jpg
Morgue File/Xandert
https://www.morguefile.com/archive/display/140533
Wikimedia Commons/JefferyW
https://commons.wikimedia.org/wiki/File:Brownies…yawn…boooring.jpg