Facilitator Cell Technology in Bone Marrow Transplants - Preventing Graft Versus Host Disease and Helping Xenotransplantation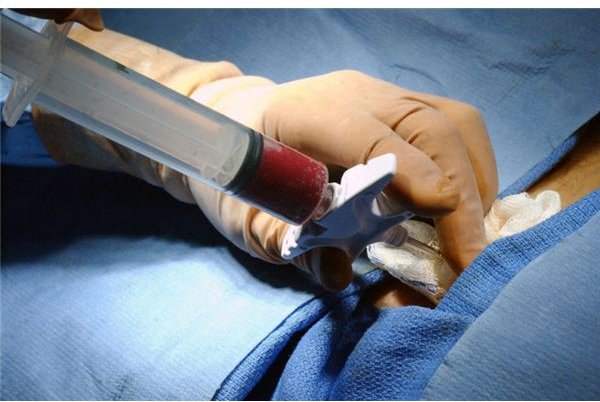 Development of Facilitator Cell Technology
Dr. Susan Ildstad of the University of Louisville is often credited as the person who helped develop facilitator cell technology in bone marrow transplants. As the Director of the Institute for Cellular Therapeutics, she worked with her team to build a method of mitigating the risks associated with bone marrow transplant rejection during the 1990s. According to Ildstad, the main advancement that makes facilitator cell technology work is the process by which the immune system's memory is essentially shut down, limiting the likelihood of rejection and supporting tolerance within the patient.
Challenges of Bone Marrow Transplants
Bone marrow transplants have traditionally been a dangerous procedure. Only a small percentage of patients are able to survive the process. The majority of people who receive bone marrow transplants are those awaiting traditional organ replacement. As of 2010, 60 percent of those waiting for organs to replace diseased ones did not survive long enough and died on the waiting list. The primary problem associated with organ and bone marrow transplants is the fact that each person has a unique genetic marker, meaning that donors need to be as closely matched as possible.
Facilitator cell technology in bone marrow transplants helps offset the dangers associated with the procedure. A number of different problems can occur after the transplant, leading to rejection and usually death. The most common problem is simple infection, the patient's bone marrow needs to be destroyed in order to proceed with the operation, putting him or her at risk for complications. The other major challenge is known as graft-versus-host disease (GVHD). New bone marrow creates immune cells that target the patient's tissues believing they are foreign bodies. This is seen most often in the skin, intestines and liver and usually results in death within three months.
Above left: Bone marrow biopsy. (Supplied by the US Navy; Public Domain; https://upload.wikimedia.org/wikipedia/commons/c/cb/Bone_marrow_biopsy.jpg)
Function of Facilitator Cell Technology
To offset this problem, facilitator cell technology in bone marrow transplants was developed to limit the likelihood of failure. The process conditions the recipients of the bone marrow to allow the new cells to take up residency within the bones without rejection. Facilitator cell technology uses the idea of chimera to essentially merge the two types of cells within the bone, limiting the likelihood of rejection. During initial studies, nearly all patients survived the transplant and continued clinical applications have positive results a large percentage of the time.
Facilitator cell technology is especially helpful in the field of xenotransplantation. This is the process by which tissues and cells from animals such as pigs and baboons are used in place of human biological material. Scientists have found that these animals have a remarkable ability to mimic human material on the cellular level. This method of minimizing the risks associated with bone marrow transplants have also been highly successful.
Resources
"Clinical Bone Marrow and Stem Cell Transplantation" Google Books: https://books.google.com/books?id=tyk1EbCx4jIC&pg=RA1-PA284&lpg=RA1-PA284&dq=%22facilitator+cell%22+technology&source=bl&ots=czTxtFEvWb&sig=CQ7fx1Zf4-6_K92RNcRqrT4Nu4I&hl=en&ei=s-xyS6K2NdSknQfw9v2cCw&sa=X&oi=book_result&ct=result&resnum=9&ved=0CCEQ6AEwCA#v=onepage&q=%22facilitator%20cell%22%20technology&f=false
"Suzanne Ildstad" National Institutes of Health: https://science.education.nih.gov/home2.nsf/Educational+ResourcesResource+FormatsOnline+Resources+High+School/F1CF2206B270B8FC852570F3005BF4E3