Healthy or Not?
For some time now it was believed that consuming one glass of alcohol a day can prevent certain health conditions. However, recent studies now conclude this may not be true for women. The results of the studies indicate alcohol and cancer are linked. Alcohol may actually increase a woman's risk for some types of cancer. According to the studies, it does not matter whether the woman drinks wine, beer, or hard liquor the cancer risks continue to increase.
Alcohol Use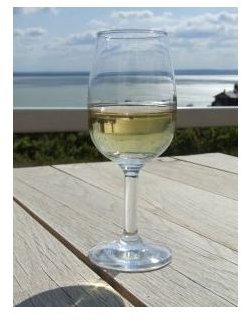 Cancer Risks
According to a British study using middle-age women, even low amounts of alcohol consumed can increase a woman's risk for multiple types of cancer. A woman's risk for developing breast, rectum, and liver cancer increased with even moderate alcohol use. The studies showed that women who drank and smoked increased their risks for developing throat, esophagus, and mouth cancer as well. According to the British studies the risk of cancer still increased despite the fact of genetic and free radical history.
The results of these studies showed it does not matter if a woman consumed small or large quantities of alcohol. The risk of cancer remained increased, especially if the alcohol was consumed regularly. However, the more a woman consumes alcohol the higher the risk increases. The cancer concerns that resulted in a woman's alcohol use are normally found in men that consumed alcohol frequently. After this study was conducted, the past belief that a glass of red wine a day is now being seriously questioned.
Although this study has produced positive results that alcohol can raise a woman's risk for cancer, the past studies that alcohol can decrease certain health risks is not being completely dismissed. It is advised that a woman should look at her family history and past health conditions before making a decision to continue or stop alcohol use. A list of pro's and con's can help decide which course of action would be best for each individual circumstance. A doctor can help decide which path to choose because it is still believed red wine may decrease a woman's risk for certain cardiovascular conditions. More research still must be conducted to prove which is better for a woman's health, a small amount of alcohol or no alcohol use at all.
References:
Photo: "White Wine" By Haiinee Stock.xchng
"Just a Little Alcohol a Day Boosts Cancer Risks for Women" By Sarah Boesveld, 2/24/09 GlobeLifeHealth.com
"Alcohol Linked to Cancer Risk in Women" By Salynn Boyles WebMD.com