What are the Reported Benefits and Effects of Relationship Development Intervention?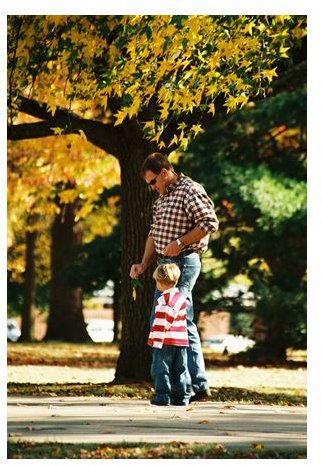 What is Relationship Development Intervention?
Relationship Development Intervention (RDI) is a therapy for children and adolescents with autism spectrum disorders. Dr. Steven E. Gutstein, a renowned clinical psychologist, developed this program in the year 2000. He argues that the central deficit of autism is a lack of flexible thinking, which he calls "dynamic intelligence". This kind of intelligence is needed for successful social functioning both in the home and in the outside world.
According to Dr. Gutstein's theory, children with autism don't develop the same learning-based relationship with their parents as typical children do. RDI helps foster this relationship more purposefully and systematically in children with autism spectrum disorders. With extensive training and regular support from RDI consultants, parents naturally implement RDI activities into their daily family routine. These strategies and activities support the child's socio-emotional development, and scaffold the child's ability to learn from others.
Benefits and Effects of Relationship Development Intervention
Dr. Gutstein conducted two studies to demonstrate the benefits and positive effects of RDI. In these studies, he found drastic transformations in children with autism who participated solely in RDI therapy:
Around 70% of the children dramatically improved in communication skills, social interaction skills or both areas. The researchers implemented the Autism Diagnostic Observation Schedule (ADOS) and the Autism Diagnostic Interview Revised (ADI-R) to measure these changes. Clinicians use these two questionnaires to diagnose autism.
Following on average 16 months of treatment, the ADOS scores of over 50% of the children showed that they no longer met the ADOS criteria for autism spectrum disorders.
According to parents' ratings, over 70% of the children became more flexible. Children especially improved in their responses to changes in routine and to unpredictable actions from other people.
The majority of the children were moved from a special education class to a conventional class. Some of these students could function independently, without aides.
Limitations of RDI Studies
However, there are various criticisms of Dr. Gutstein's studies:
Dr. Gutstein conducted these studies, and at the time of writing this article there are no other studies on RDI. An independent group outside of Dr. Gutstein's laboratory should replicate the results to show scientific validity.
There are no scientific studies supporting Dr. Gutstein's theory of dynamic intelligence.
All children in Dr. Gutstein's studies were high functioning.
Dr. Gutstein claims that this intervention is effective for adolescents with autism, but his study participants were young children from 2 to 11 years old.
Dr. Gutstein only tested a small number of children. In total, he has only studied 33 children.
Although RDI is promising, it's still relatively new. As with trying any new therapy, be skeptical and do your research. Find people who have tried RDI and ask them, "What are the reported benefits and effects of Relationship Development Intervention?" See if and how it has changed the lives of their children. Also talk to clinicians and doctors to get objective feedback on the intervention's effectiveness.
References
Image Credit
"checkitout.jpg" by Mary R. Vogt from MorgueFile (https://mrg.bz/e94xoW)