Books for Kids with Autism: Reviews for Three Age Groups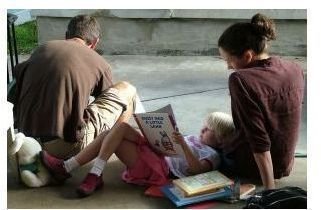 How Books Appeal to Autistic Children
Determining appropriate and appealing books for kids with autism can be just as much a gamble as buying books for developmentally normal children. Will they like the book? Will they understand it? Will it engage them? Will it provide any educational benefit? These questions are the same, no matter a child's developmental ability. The answer varies, depending on the child's interests, reading level, and the reason for buying the book in the first place.
The best way to determine which books for kids with autism are a good fit for your child is to offer a variety of options early in life, and make note of what appeals to your child. The same concepts for early literacy in developmentally normal children apply to children with autism. The primary difference being that children on the spectrum may show a stronger preference for certain types of books. As your child develops, books designed specifically for children with autism spectrum challenges provide a wealth of teaching opportunities.
Baby Colors by Rachael Hale (Preschool)
When it comes to books for kids with autism, vivid images and visual stimulation are a huge attraction. Children on the autism spectrum, as well as most autistic adults, think in pictures. Thus, providing striking visuals helps them relate and engage. Baby Colors was not designed for kids on the spectrum, but it has some of the features preschool-aged children with autism love; bold colors, vivid images, and photographs rather than illustrations.
Baby Colors is one of the top 2010 recommendations from libraries involved in the Early Learning Public Library Partnership, a project from the Foundation for Early Learning. Baby Colors is a board book suitable for baby to preschool age. Parents can use the book to teach colors, as well as facial expressions, emotions, and language for common activities. The text of the book features rhyming, another favorite of autistic children.
The Emotes Series by Matt Casper (Elementary to Middle School)
When it comes to finding top quality books for kids with autism, if you chance upon a series of books your child enjoys you have even more opportunities. The original Emote series included 12 books, but the franchise has also developed online games, toys, comics, and other complimentary tools. Emotions are represented by cartoon characters, with storylines designed to help children learn about them. Teaching emotions to children on the spectrum is an important part of teaching social skills, appropriate behaviors, and other life skills.
This particular series has received numerous awards and accolades from various autism organizations and publications. For example, Asperger's Digest Magazine featured the Emotes in their July/August 2010 issue. Teacher Tube, Autism Speaks, and the Anti-Defamation League all recommend the Emote series to help teach children about emotions and consideration of the feelings of others. The series uses cartoon characters similar to many video games and popular TV cartoons, with vivid colors.
If your child is interested in the accompanying website for games and other activities, be aware that it uses automatically enabled audio that may be overwhelming for children with sound sensitivities.
A 5 is Against the Law! Social Boundaries, Straight Up! By Karen Dunn Buron (Teens/Young Adult)
Karen Dunn Buron wrote this workbook-style book for teenagers struggling with social situations. Based on concepts from her book, Incredible 5 Point Scale, it presents scenarios and activities to help teens and young adults determine appropriate behaviors in a variety of situations. Geared towards young adults with Asperger's, high functioning autism, or PDD-NOS, this book has been used in clinical settings by such notable autism experts as Tony Attwood. It is featured in many lending libraries, such as the San Antonio Special Programs Co-op.
The Best Book is One Your Child Enjoys
Kids on the autism spectrum are not that different from their peers in terms of books they enjoy. Young children enjoy books with visually stimulating pictures and color, or touchy-feely textures. Older children enjoy stories they can relate to and understand. When choosing books for kids on the spectrum, they should address their unique learning preferences as well as providing tools to teach, encourage, and inspire. Most importantly, they should engage the child, appealing to things they enjoy.
The examples in this article illustrate some of the best books for kids with autism, based on age-appropriate content. Naturally, any book your child enjoys is a good book. No matter your child's abilities or challenges, no matter the goal you hope to achieve with various selected books, any book that engages your child on their own terms and enhances their skills is a good choice.
References and Resources
The Early Learning Community https://www.earlylearningcommunity.org/page/ageappropriate-books
The Emotes https://emotes.com
Temple Grandin, My Mind is a Web Browser https://www.grandin.com/inc/mind.web.browser.html
Autism Speaks Community, Resources, Books https://www.autismspeaks.org/community/resources/books.php#children
Image courtesy of stock.xchng https://www.sxc.hu/photo/773556