Best iPhone App for Adult ADHD - A Look at iPhone Apps for Adults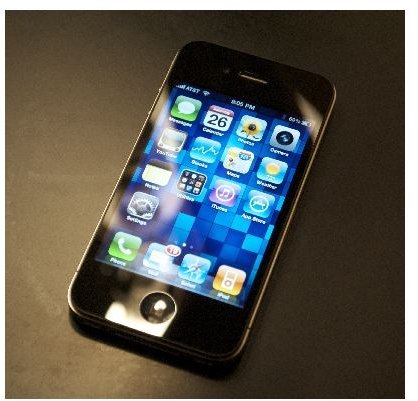 Apps for ADHD
Many people have iPhones these days and are very attached to them. There is supposed to be an app for anything. What about apps that are supposed to help those with ADHD? What is the best iPhone app for adult ADHD? Let's take a look at some of the apps that are out there.
One of the simplest apps is the clock. You can set timers and alarms to help you remember to do things. Those with ADHD tend to not have the best sense of time and forget to do certain things. With this app, as long as you put it in the phone, you will never forget anything again. Along with that there is also a voice recorder in which to record voice memos. The best part is these apps come with the phone, so you don't have to pay extra.
For parents there is an ADHD ToolBox app that costs $1.99. It provides tools and techniques for parents to use with children who have ADHD. Suggestions from eye contact, to use of visual aids are some of the ideas in the tool box.
Coping with ADHD is another great app that can be useful for adults, children, teachers, and those who know someone with ADHD. It was actually a book that was turned into an app and costs $0.99. Topics include medications, causes, and how families cope with ADHD.
Best iPhone Apps for Adults
The best iPhone app for adults with ADHD is Adults with ADHD. The only downside is it costs $13.99, but it is a great guide for adults with the disorder. It was designed by medical experts and provides lots of information to read.
The app store also has many flashcard games that are designed to improve concentration and focus which those with ADHD could use some help with, and most of them are free.
BrainWave Sharp Mind, which costs $1.99, is designed to improve brain functioning. This app aims to improve focus and concentration as well.
If you are looking for a natural alternative for treating ADHD, Health Remedy may help. This app provides natural remedies for many ailments and disorders, not just ADHD. This app costs $1.99. It will provide suggestions for natural remedies and what they are designed to do.
Since many people with ADHD are disorganized, I recommend using the Notes app that comes preinstalled on the iPhone. It is like having a pencil and paper with you at all times. Yet another great app that is already at your fingertips.
There are so many great apps available for those with ADHD. If you are someone with ADHD and would like to find apps that could help manage the disorder, check some of these out. Also, go into the app store on the iphone and search for something that interests you. If you find something of interest, you will be more likely to concentrate and focus. There are many great games and puzzles that are guaranteed to keep your attention.
Picture Credit
Image released into the public domain under Creative Commons License