ADHD Occupational Therapy: Successful Results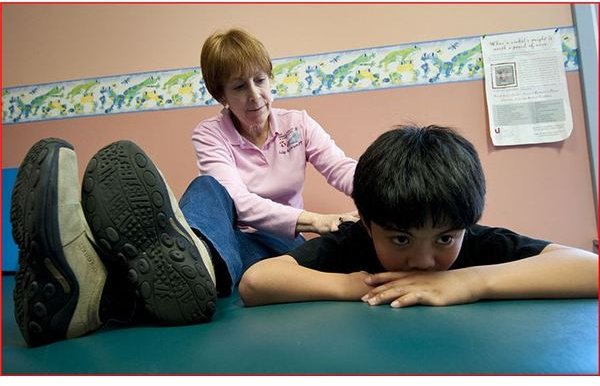 The ADHD Occupation Therapy Connection
ADHD occupational therapy is another approach to treatment of this neurologically based disorder that affects as many as 7% of the children in the United States, according to the Center for Disease Control (CDC). Hyperactivity, impulsivity, and tantrums are among some of the typical behaviors of children with ADHD. ADHD can be treated with medication, counseling, and therapies like occupational therapy. The purpose and focus of this occupational therapy is to improve the abilities of muscle groups and motor functions to work together to accomplish tasks as varied as handwriting and buttoning a shirt. An occupational therapist (OT) typically helps people who have suffered an injury get back to work, their sport, or everyday life. For example, I sprained an ankle once and my OT worked on it with resistance bands, a Bosu ball, and a specific set of exercises to get that ankle functioning properly again.
In an OT's office you will find all manner of exercise equipment, balls, bands, belts, and a host of other items and contraptions that are designed to help people recover from all sorts of accidents and injuries. The type of occupational therapy to alleviate ADHD involves sensory intervention such as strenuous exercise and deep pressure to make disruptive behaviors such as restlessness, impulsivity, and hyperactivity less pronounced. Although each child might need a different therapy depending upon his or her dominant ADHD-associated behaviors. Options that tend to work well include techniques involving an exercise ball, brushing the skin deeply or lightly and swings.
Image courtesy of Wikimedia Commons
Positive Research Results: Parent Approved
In a study carried out by Temple Researchers in 2005, an astounding 95% of the children tested experienced a reduction in specific problem behaviors. These researchers, Kristie Koenig, PhD, OTR/L, and Moya Kinnealey, PhD, OTR/L, did their OT work along with tests to ascertain which ADHD behaviors would decrease. They believed that if OTs were used to address a sensory processing disorder (also known as sensory integration dysfunction), which is an underlying condition that most kids with ADHD also have, problem behaviors wouldn't be so severe.That disorder manifests itself by making the person who has it over-sensitive to touch, taste, smell, sight, and sound.
Their scientifically-founded hunch paid off, and occupational therapy was seen to lessen the amount of restlessness, impulsivity and hyperactivity witnessed in the children who were tested.
Fighting boredom when you have ADHD is also a key component to helping manage it. Coordinating regular trips to the occupational therapist gives children something to do, occupying their time and mind in a positive way. Moreover, the fact that it's a proactive manner of living in the solution rather than the problem, compounds its worth. Cultivating a positive outlook stemming from the fact that you are working toward a goal of dealing with your disorder effectively has a profoundly positive psychological effect. If you look at it as a chore that probably won't work then you'll wind up just looking for the evidence that it's not working and overlook any areas where it is lessening the symptoms. If it bodes well for children, it seems it should work equally well for their larger, perhaps more cynical, adult counterparts.
Studies are great and we appreciate the good work researchers do to try and help create positive and meaningful change by testing the results of a particular type of therapy. But the real proof that parents of ADHD children are looking for is whether other parents in the same situation have experienced positive results for their children. From what I have read around the web where this was being talked about in forums, many parents were really pleased with the improvements they saw following their children's regular visits to an occupational therapist. Therefore, when you've got the research and the personal experience lined up and applauding this treatment approach, it's certainly a good thing. Hopefully, your family medical insurance will cover it.
Sources
Temple University Study: "Comparative Outcomes of Children with ADHD: Treatment versus Delayed Treatment Control Condition."
https://www.cdc.gov/ncbddd/adhd/data.html
https://www.add-adhd.org/attention_deficits_ADHD.html
https://www.psychologistcounselorpsychotherapist.com/attention-deficit-disorder.aspx