Supplements and Vitamins for ADHD Children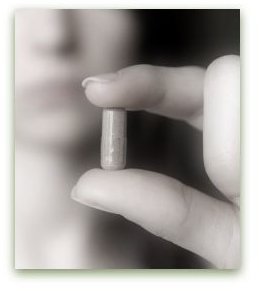 Vitamins for ADHD Children: Introduction
Depending on individual health needs adding vitamins to a standard diet can be beneficial. For example, people who are calcium deficient often take calcium supplements to keep their bodies healthy. This is the same principle behind parents who are looking to use vitamins for ADHD children.
Many parents who want to use an alternative to medication to treat their ADHD children chose to do so because of a fear of over medicating their child. A variety of medications are prescribed for ADHD symptoms, but some have side effects that parents may not want their children to deal with. The choice to use vitamins for ADHD children over prescribed medications is not an easy one but it is a choice that should be made on an individual basis.
Before making a decision, talk with your primary care doctor first. Always discuss any changes in supplements with him or her so that you can be sure that all medications being taken are safe and will not interact badly with each other.
Zinc
A 2005 study published in the Journal of Child and Adolescent Psychopharmacology reported that there was a link between children with ADHD and low levels of zinc in the body. The research was carried out by the University of Arizona's Department of Psychiatry and it concluded that raising zinc levels would help to improve a child's attention when dealing with parents and teachers.
One area that was of particular interest was the affect of adding zinc on melatonin levels. The introduction of zinc enabled the body to produce more of the hormone which may be of benefit to the person with ADHD as lower melatonin levels have been speculated as contributing to hyperactivity.
Zinc can be found in many foods and it is possible to up the body's zinc levels through diet alone. Foods such as red meat, poultry, seafood, whole grains and nuts contain sources of zinc.
Iron
In 2008, Pediatric Neurology published the results of an iron deficiency study that began in 2004 and was conducted by the Child and Adolescent Psychopathology Department of the Sainte-Anne hospital in Paris. The study concluded that there were indeed low levels of iron in children who were diagnosed with ADHD and that ADHD symptoms improved when those iron levels were raised.
The reasoning for adding iron is based on its job as a carrier of oxygen to organs and muscles. Faster carrying of oxygen keeps the body running smoothly and also enables more normal production of the neurotransmitter dopamine. Having iron levels raised did indeed enable the body to oxygenate at a faster rate so that it could normalize itself.
The amount of iron needed depends on your child's current levels and that information is best learned from having your doctor run some blood tests. In addition to adding an iron supplement, the vitamin can also be found in food sources. Introducing more foods such as eggs, tuna, red meat and potatoes to a regular diet can raise iron levels.
Fish Oil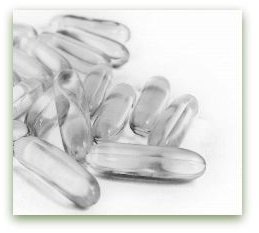 Omega 3 fatty acids have been touted as having various health benefits. One area in which there has been extensive study is in how Omega 3s can help balance out the symptoms of ADHD in both children and adults. It is important to be aware of the kind of fish oil that is to be taken, which is Omega 3 and not Omega 6.
A 2005 study conducted by the University of Oxford's Department of Physiology, Human Anatomy and Genetics found that Omega 3s can have a positive effect on children who have been diagnosed with ADHD. The children who were a part of the study showed less aggressive impulsive behavior and were more comfortable in social communications than those ADHD children who were not given the supplement.
NB: The content of this article is for information purposes and is not intended to replace sound medical advice and opinion.
References
National Institute of Mental Health, https://www.nimh.nih.gov
Pediatric Neurology, https://www.pediatricneurology.com
University of Oxford Department of Physiology, International Review of Psychiatry https://www.fabresearch.org/uploads/953/CIRP_A_158286.pdf
Images used are provided by the writer