Overview
You are one of the most lovable people on Earth, but some personality characteristics make your relationship with others a challenge. Learn more about what could be causing issues for you.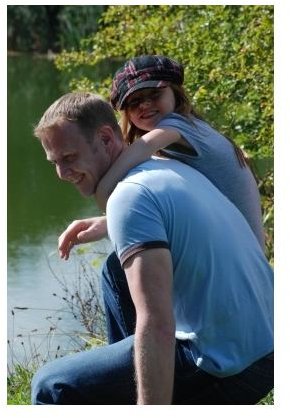 Ask Yourself One Question
If you are asking yourself, "Do I have ADHD?" you need to know what symptoms to look for. The most commonly known symptoms include hyperactivity and impulsivity, but you can experience other symptoms as well.
Distractibility
1) Your mind wanders from routine or boring tasks. The same happens with reading material you classify as difficult or dull.
You find it hard to focus on conversations.
2) You have difficulty paying attention and concentrating on the task at hand. Ambient noises take your attention away, making it necessary to work in a quiet environment.
3) You can't stop daydreaming. In class or at work, you are the student or employee, staring out the window, "woolgathering."
Do I Have ADHD? Emotions
1) Minor events annoy you more than they would someone who does not have ADHD.
2) If you have ADHD, you may be more irritable than those without this condition. You may also have a shorter temper.
3) You may notice your moods have more defined highs and lows.
4) You are more thin-skinned; things that don't upset others upset you much more easily. You take offense at things others are able to easily shrug off.
Impulsivity
1) You seem to lack a "mental filter," meaning you say things without thinking them through. Later, you may regret that you said anything.
2) You make fast (rash) decisions without thinking about possible consequences.
3) You interrupt conversations and activities impulsively, not noticing that other people are already occupied.
Organizational Skills
1) You have difficulty planning what you need to do and in what order you need to complete specific activities or tasks (poor executive function).
2) You frequently misplace or lose school supplies, personal belongings, work items and toys. You also lose school and work assignments frequently.
Hyperactivity
1) You seem to have a nearly compulsive need to be "on the go." Sitting still is difficult, if not uncomfortable.
2) If you are a child, you are highly physically active and unable to sit still; even when sitting at your desk, you are jiggling feet, legs or hands in a restless manner.
Do I Have ADHD? Mental Noise and Clutter
1) If you have ADHD, you allude to a high degree of "static" going on inside your head. You tell others that your thoughts are coming at you so quickly you can't stop and organize those thoughts. (For you, this phenomenon feels like a television set with every channel going simultaneously.)
Don't Follow Through
1) You may start several projects, but you don't always see them through to completion. The unfinished models, dog-eared books and other hobbies quietly gathering dust attest to this tendency quite well.
2) School assignments, even when begun with the best of intentions, are dropped in favor of something more interesting –– spending time with a friend, playing a video game or watching a movie.
Impact on Home, Social School/Work Life
1) You interrupt questions before the questioner has finished speaking.
2) If you are a child with ADHD you can't wait your turn at games when in the playground. You are the one fidgeting and bouncing around impatiently.
3) If you are an adult with ADHD, you seem to ignore loved ones or push them away. This impacts relationships, making them more difficult.
Resolving the Issue
Any "yes" answers to the symptoms listed in the above sections can point you toward a more definite explanation of what is happening to you. Ask yourself one more time, "Do I have ADHD?" and discuss your research with your doctor.
NB: The content of this article is for information purposes only and is not intended to replace sound medical advice and opinion.
References and Photo Credit
[1] Larry Jasper and Ivan Goldberg. Attention Deficit Disorder (ADHD) Test. Psych Central. retrieved at https://psychcentral.com/addquiz.htm
[2] Attention Deficit Hyperactivity Disorder (ADHD). Mental Health Association of Westchester County. retrieved at https://www.mhawestchester.org/diagnosechild/cadhd.asp
https://www.freedigitalphotos.net/images/Family_g212-Father_And_Daughter_p24394.html
Credit: Louisa Stokes
Father and daughter by the lake