Yoga Weight Loss DVDs to Match Your Fitness Goals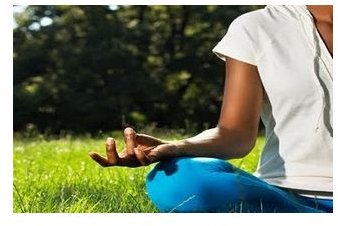 Choosing the Right Yoga DVD to Match Your Fitness Level
Yoga is an excellent adition to any home workout, but it's important to choose a yoga DVD that matches your experience level and what you're trying to accomplish.
Yoga is ideal for weight loss because it builds flexibility, which prevents injury during other workouts, as well as muscle strength. Increased muscle mass burns more calories, even while you're sitting on the couch, so you definitely want a fun way to feel the burn.
Before you purchase a yoga DVD, think about these factors:
How much time are you willing to spend working out?
What is your experience level? Are you a beginner, or are you already familiar with yoga and want to take it to the next level?
Do you want a relaxing, stress-busting workout, or do you want to kick it up and feel the sweat pour?
All of these factors will lead you to different yoga DVDs, with different styles of working out to meet your fitness needs.
Great Beginners Yoga DVDs
"Yoga for Beginners (2006)" with fitness instructor Barbara Benagh is a popular and instructive DVD that has eight different routines. Not only is it an excellent option for introducing yourself to the world of yoga, but Barbara has been practicing yoga for over 35 years. Customers who purchased it through Amazon.com rave about how easy the workout is to follow, and how thorough the instruction is.
"Yoga for Weight Loss for beginners (2007)" with Maggie Rhoades is a great value for those just starting out. The DVD is broken up into sections by skill level, so when you progress through the beginner workouts, more challenging workouts will be waiting. One Amazon customer said, "It's surprising how much your heart gets beating and you really feel your muscles working." This DVD also incorporates strength training into each workout, which increases your overall calorie burn.
Quick Yoga for the Time-Pressed
"Perfect in Ten: Yoga in 10-Minute Workouts (2006)" with Susan Grant is perfect for those who have a difficult time fitting a fitness routine into their busy schedules. Since you have to move from pose to pose quickly, this workout is more for advanced beginners or intermediates. If you are new to yoga and would like a challenge, this quick workout would be a great fit.
"Quick Fix: Power Yoga Workout (2008)" is another great option for people on the go. This DVD offers three workouts that are only 10 minutes each, but still challenging enough to help you see results. This is an excellent weight loss DVD to pop in before you head to work, or to de-stress with after you arrive home.
Crank it Up a Notch
"Fat Free Yoga–Lose Weight & Feel Great (2005)" with Ana Brett and Ravi Singh is a DVD with something for everyone, but with a large focus on shedding pounds and toning your body. There are four different workouts and two meditation sessions on this DVD, to not only help you lose fat, but heal emotional stressors as well. As Yoga Magazine said, "Kundalini Yoga w/Ana & Ravi is the most effective tool for vibrant health, self-expansion, and exciting personal breakthroughs."
Getting Started
No matter which type of yoga weight loss DVD is right for you, the most important thing is to get started. Every small step you take toward adding more activity in your life, is a step closer to being a healthier, happier you. So, what are you waiting for? Go grab a mat, and have fun!
Resources
Yoga Magazine
Amazon.com customer reviews
Fitnessmagazine.com