PTSD Treatment for Iraq Veterans: Services Available from the VA and How They're Handling Large Numbers of Vets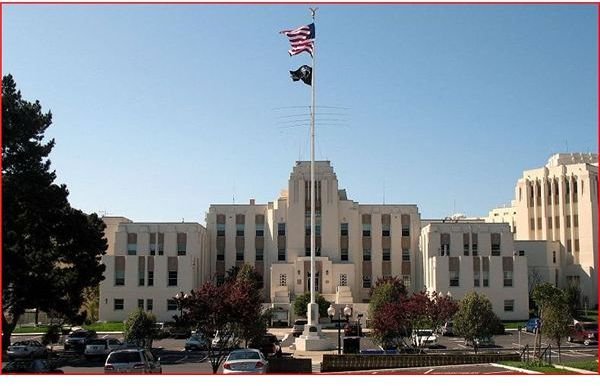 VA Treatment for PTSD Can Save a Life from Death or a Gruellingly Unfulfilling Life
PTSD treatment for Iraq veterans who display the signs and symptoms is an absolute must as discussed in the first article of this series. The second article in this three part series divulged the rates of how many Iraq vets (many of whom are veterans of the war in Afghanistan too) have reported thus far to the United States Department of Veterans Affairs (VA), as well as studies projecting the numbers to be at 35% before too long. Now we're going to tell you how to get help, assistance, and advocacy for you or the vet you care about. Then we'll speak about the VA's performance thus far in handling the record number of vets seeing them, and their plans for the future.
The best place Iraq vets can find out about PTSD treatment is at www.ptsd.va.gov, the VA's website dedicated to PTSD and trauma. That website provides you with information and links to your local VA, describes the benefits and services available, and provides all sorts of resources designed to educate and give those who have the disorder the tools and resources to cope with it.
It's also where you can find out about counseling and filing a claim for disability because of PTSD and/or a Traumatic Brain Injury (TBI). Those two together are common and not so easy to identify or separate. Filing for and receiving a claim can mean all the difference in the world to a vet who is struggling and on the edge of a slippery slope to violence, deep depression, homelessness, or self-annihilation. That financial assistance can be a bridge back to good mental health and the government owes at least that much to the veterans who will contend with some or all of the symptoms of post traumatic stress disorder and the permanent change to their psyches for the remainder of their lives.
VA Doing its Best for Vets to Improve and Streamline Services
The fact is, many VA hospitals and clinics are overwhelmed by the number of patients they see now. The VA has many Vietnam-era veterans they see too; and those vets didn't have anywhere near the resources, assistance, or gratitude from our citizens as we did. Yet many of them are leading the charge to get Iraq and Afghanistan war vets access to the best and most effective treatment options for PTSD they need. They understand well the ravages of war and the murky and bleak issues that cloud one's mind because of it. If that kind of selfless, unsung service in advocating for us when their own welfare was neglected, overlooked, and even spurned for years isn't the true definition of honor, I don't know what is.
The VA is a bureaucratic entity and since it's run by humans it's bound to make mistakes, take a lot of time to process paper work, have vets slip through the cracks, and generally not be on top of its game all the time. But I believe it's largely made up of men and women who take their jobs, roles, and concern for vets extremely seriously. They are doing the best they can with the resources allotted to them. Continuing efforts to streamline the process that enables vets to get appointments to see mental health professionals, process claims, and all the other services they provide is encouraging. The strides they've made are the result of purposefully making PTSD claims easier to file, adding claims processors, and investing in their IT systems and mental health departments to become more accessible to large numbers of returning vets.
The VA is faced with staggering numbers of vets with medical and mental health issues which are only going to increase as the wars goes on. They are exploring new and innovative ways to help the most severe cases, which you can read about in The Benefits and Risks of using MDMA to Treat PTSD. I understand that all vets don't feel that way and that is where outside advocates are needed; counselors, legislative representatives, and lawyers can lend a helping hand in seeing that their needs are met. The American Legion can offer assistance in that regard too. Vet Centers are also excellent at taking care of vets and their mental health issues. I know for a fact that the Vet Center in New Bedford, MA was responsible for making enormously positive changes in vets' lives through counseling and additional help where it was needed.
Image courtesy of wikimedia commons
Additional Resources are Available: Make Use of Them
Towns all across America also have veteran's representatives and advocates on their pay roles who can help by working the phones and writing letters to get PTSD treatment for Iraq veterans. Again, the fact that delayed onset of PTSD is often the case makes these resources so valuable and important since the vet may be far removed from service and a little leery of gigantic and perceivably impersonal federal agencies.
Take advantage of these resources, whether it's helping a veteran find treatment for PTSD, getting them financial assistance, or assisting them in job hunting efforts (many jobs at the state and federal level have vet preferences). Vets are pretty good about helping other vets as you will glean from reading The Benefits of PTSD Support Groups. The bottom line is to be doggedly persistent in using all the resources you can if you're a vet or if you're the courageous civilian family member or friend willing to lend a hand. Helping our veterans, who sacrificed not only their bodies but their minds for this country to get relief from PTSD should be an essential priority. Thank you for your service or your interest in making this a reality.
Sources
Expect High Rates of PTSD Among Iraq Veteran: https://psychcentral.com/news/2009/09/15/expect-high-rates-of-ptsd-among-iraq-veterans/8365.html
US Department of Veterans Affairs: National center for PTSD: https://www.ptsd.va.gov/
https://healmyptsd.com/2010/02/ptsd-professional-perspective-open-focus.html Heal My PTSD
https://www.medicinenet.com/posttraumatic_stress_disorder/page7.htm#cope
Art 3 Erbes, C., Westermeyer, J., Engdahl, B., & Johnsen, E. (2007). Post-traumatic stress disorder and service utilization in a sample of service members from Iraq and Afghanistan. Military Medicine, 172, 359-363.