What are Antioxidants & How do They Work? Understanding the Benefits of Antioxidants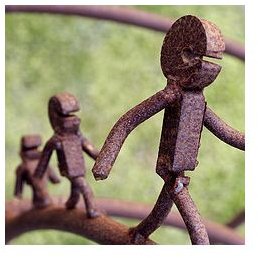 Antioxidants = Against + Oxidants
To appreciate antioxidants, you must first understand the effects of oxidation. And what, you ask, is that? When oxygen combines with iron, there is a chemical reaction that weakens and discolors the metal. This is rust, pure and simple. When the slices of a raw potato exposed to the air turn brown, this is akin to rusting, a form of oxidation. Cooked potatoes do not turn brown because the milk and butter or oil added to them preserves them from oxidizing.
Nobody's going to rust like the Wizard of Oz's Tin Man. But your cells can be negatively affected by exchanges of oxygen atoms in the body's cells. You'll hear this term described as redox—short for reduction-oxidation. This chemically complex process sometimes changes a cell's acidity level or switches an atom's charge from positive to negative. Often there are atoms left with unpaired electrons, which are unstable and weakened, known as free radicals.
What's Going On in the Hood?
It's a lot easier if you think of your body as "the neighborhood," with the Free Radicals as the gang members that are causing it to deteriorate. They have a lot of bad habits, like smoking, drinking, polluting, and generally poor diets, and the neighborhood just gets worse. Then a citizens' watchdog group called the Antioxidants comes into the neighborhood and starts a mentorship program with the Free Radicals so that they don't cause any more harm. The movie version of this is called "The Boysenberries in the Hood."
Meet the Watchdogs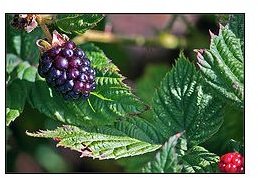 So what foods, besides boysenberries, contain antioxidants, and how do they help us? Vitamins C and E form compounds that are rich in antioxidants. Citrus fruits, strawberries, any type of sweet or hot pepper, and tomatoes all are rich in vitamin C. So are broccoli and leafy green vegetables—the darker the better. You can find vitamin E in many vegetable oils, including the nuts rich in those oils such as peanuts, walnuts, olives, wheat germ, and—again—leafy green vegetables.
Beta-carotene is another antioxidant compound; most people know that it is commonly found in carrots. You can also find it in cantaloupe, mango, squashes including pumpkin and sweet potatoes, spinach, and kale.
Polyphenols are nonessential nutrients in plants that are divided into several subgroups, including flavonoids. You'll find them in many herbs such as green tea, rosemary, and parsley. They abound in grains, fruits—especially berries—legumes, cruciferous vegetables, and onions.
Melatonin is a hormonal antioxidant; you can't find it in foods, and synthetic melatonin sold by supplement manufacturers doesn't work in our bodies the way the real stuff does.
The top antioxidant-rich foods include beans (kidney, red, pinto), blueberries, cranberries, raspberries, artichoke hearts, blackberries, prunes, apples (Red Delicious, Gala, and Granny Smith), pecans, black plums, and russet potatoes.
Operation Block Watch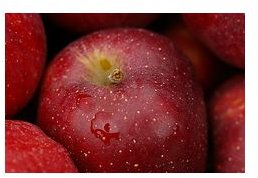 Researchers believe that antioxidants can lower blood pressure, open up arteries, slow the aging process, stop the growth of tumors, and improve neurologic function. This means they fight cancer, heart disease, and neurological processes such as Parkinson's and Alzheimer's. Our cells, including skin cells, age more slowly. Brain waves slow down and enhance calmness and sleeping.
This is not a new idea. Scientists began tinkering with antioxidants about fifty years ago! But they're still gathering evidence to convince the US Food and Drug Administration beyond doubt that antioxidants can strengthen cells or improve their life spans. In the meantime, it's a good idea to look for foods and products that boast antioxidants. You can also investigate supplements that provide antioxidant benefits. Because you do want to keep up the neighborhood, right?
This post is part of the series: All About Antioxidants
What are antioxidants? How do they work? What are the health benefits of including antioxidants in your diet? What foods are high in antioxidants? This article series will answer these questions and more!