The Top Exercise Videos for Seniors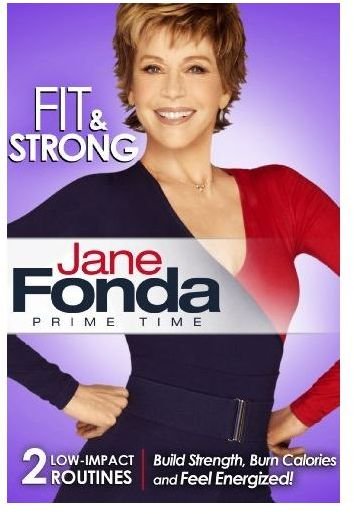 Let's Move!
It's no secret that exercise is an important part of one's lifestyle, but the older we get, the more difficult it becomes to accomplish this. Exercise videos are a great way to incorporate working out into your daily routine. All you have to do is pop in the video and you are on your way to a great work out. The only question is are you ready to explore the selection of these types of videos designed with seniors in mind? You may be surprised to learn that there are a wide variety videos featuring safe yet effective exercises.
Jane Fonda Prime Time: Fit & Strong
When most of us hear Jane Fonda, we are immediately taken back to the days of 80s spandex, but Jane Fonda Prime Time: Fit & Strong workout video is anything but outdated. Fonda is back with two 25-minute workouts that are designed to burn fat, tone and shape every major muscle group and strengthen your core.
Fonda keeps in mind the age and ability of her audience. The workouts are all designed with a senior's body in mind. Certain moves are even included because they help to prevent falls. A great feature of this video is the addition of strength and balance exercises, which are important for every seniors health.
The first workout focuses on a blend of standing and sitting exercises. The next workout focuses on standing with moves such as bicep curls, lateral raises, and hamstring curls. Fonda ends each workout with a series of stretches. The workouts can be done with any weight dumbbells. This video can also be used by anyone looking for a slow-paced workout that is not too intimidating.
Older and Much Wiser Workout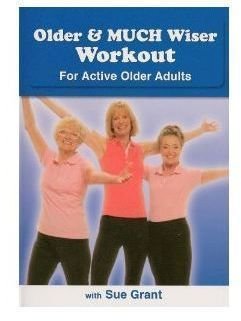 Older and Much Wiser Workout video covers a wide variety of exercise techniques including, aerobics, toning, stretching and balance. The video is designed so that you can choose which technique you want to focus on. Each section on this video can be changed depending on how much time you want to devote and how much effort you are willing to put in.
All of the exercises are done in either a standing or sitting position. This workout does require some additional equipment including a sturdy chair with no arms and a resistance band. The cardio exercises are very low impact and the moves range from mambo to simple sports exercises. Most of the balance exercises are designed so that they can be incorporated into your daily life. The workout instructor is Sue Grant who is a master instructor for FallProof, an organization dedicated to training seniors in mobility and balance.
Exercise: A Video from the National Institute on Aging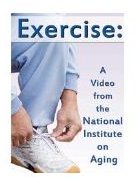 This video was developed by the National Institute on Aging. Exercise: A Video from the National Institute on Aging presents a total-body muscle-toning routine. It focuses on improving your strength, balance, and flexibility. Each move is carefully explained.
As you work through the video and gradually become stronger, tips are given to make the moves more challenging. This is an ideal exercise video for seniors because all of the moves are done in either a seated or standing position. There are additional materials required for this routine including, 1- to 3-lb. dumbbells and 2- to 5-lb. ankle weights. This video is led by Margret Richard who has been producing workout videos on public television for a number of years.
Senior Fitness: Easy Does It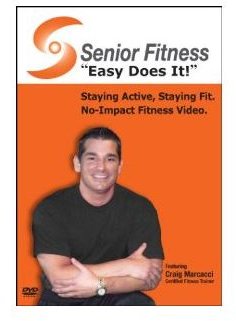 Senior Fitness: Easy Does It presents a no impact fitness regimen. The video is led by Craig Maracci who has led various senior workouts. This workout emphasizes safety throughout the workout by eliminating any impact or quick movements, which may cause a senior to miss a step or suddenly strain tissue.
The five main areas of focus are flexibility, balance, strength, posture, and cardiovascular health. The routine incorporates 1 to 5 lb. dumbbells. All of the movements are done in either a sitting or standing position and movements range from hand-position changes to more intense movement options.
AM & PM Yoga for Seniors with Lilias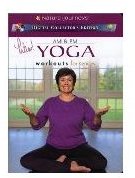 This is a video focused on yoga. By doing AM & PM Yoga for Seniors with Lilias, you will be able to improve your flexibility, strength, and inner peace. The leader of this workout video is Lilias, a public television veteran, who takes the essentials of yoga and turns them into a full and effective workout.
She combines movements such as basic breathing, stretching, and modified yoga postures. The video is broken down into two parts, AM and PM. The AM portion emphasizes energizing one's body and flexibility, while the PM portion revolves around relaxation and sleep improvement.
Sticking with It
Whatever exercise video for seniors you choose, make sure to stick with it. Even if you've been out of the workout world for years, don't be afraid to jump in and try something new. There is a whole world of exercise videos that can help you improve your life in a gentle and easy manner.
References:
Amazon.com: Jane Fonda's Prime Time Fit and Strong
Amazon.com: Older and Much Wiser Workout
Amazon.com: Exercise: A Video from the National Institute on Aging
Amazon.com: Senior Fitness: Easy Does It
Amazon.com: AM & PM Yoga for Seniors with Lilias
Pictures courtesy of Amazon.com