Review on Women's Fitness Pak: Should You Be Taking This Multivitamin?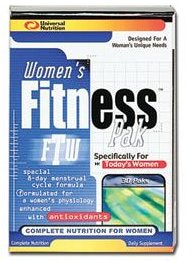 What is Women's Fitness Pak?
Universal Nutrition's Fitness Pak is an enhanced multivitamin designed for athletic women. It is said to contain a potent blend of essential vitamins, minerals, antioxidants, and herbal energizers to attain optimal health. It also contains a special 8-day menstrual cycle formula. It is supposed to help promote optimum health, training, and performance with its unique blend of substances. The antioxidants provided in this product include quercetin, alpha lipoic acid, rose hips, bioflavonoid complex and vitamin C.
Women's Fitness Pak supports an increase in metabolism and energy levels through a combination of herbal ingredients such as ginseng, guarana, kola, cayenne and choline complex. Ginseng, guarana, and cayenne are said to increase the metabolism through helping to burn calories and heightening alertness. Choline is a precursor to acetylcholine, which is used by the body in energy metabolism and muscle contractions.
Women's Fitness comes in a 22/8 packet delivery system. The 8 special packets are to be taken during a women's menstrual cycle while the other 22 regular packets are to be taken daily the rest of the time. Now with a basic understanding of what this product is, let's go on to the review of the Women's Fitness Pak!
The Pros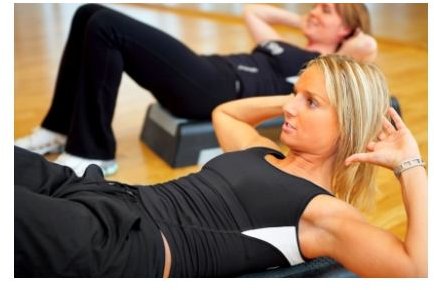 Like any good multivitamin, Women's Fitness Pak contains essential vitamins, minerals, and antioxidants to promote healthy living. It is believed that a typical person cannot get enough of the basic nutrients through eating food alone each day. It is also believed that active people need more of certain vitamins and minerals because of the extra energy demand they place on their bodies every day, so a daily multivitamin is practically required for an active and healthy lifestyle.
Also important to note is that when looking into a multivitamin it is highly beneficial to make sure that the company you are buying from has high safety standards and are backed by pharmacological guidelines. From what I can gather, Universal Nutrition practices these guidelines as stated on their own site (https://www.universalnutrition.com/store/html/company_overview.cfm): "Our service and quality are unmatched in the industry. It is no surprise then when Universal meets or exceeds all the highest standards of purity established by the National Research Council (NRC), United States Pharmacopeia (USP), National Formulary (NF), and the Food Chemical Codex (FCC)." The supplement industry is not regulated by the FDA, so it is always important to check out the company who is preparing the product you are planning on buying.
For more information on Universal Nutrition, click here!
The Cons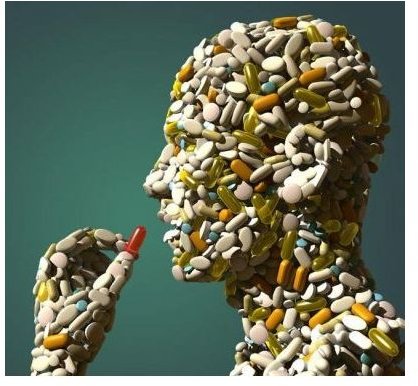 When taking a multivitamin, it is very important to know exactly what you are taking and what the safe upper limits are for each of the various vitamins and minerals. Let's look at the amount of vitamin A in this product. For females, the recommended amount daily is 2,333 IU. The amount given on the product label for Women's Fitness Pak is 4950 IU per capsule. This means that the average female will get over twice the recommended amount from one pill a day! Overdosing on vitamin A can be quite harmful because excess amounts are stored in the body. Symptoms can include painful headaches, dry and scaly skin, liver damage, bone and joint pain, vomiting or appetite loss, abnormal bone growth, nerve damage, and birth defects!
When looking at other vitamins in this product, you will find similar results. Recommendations for vitamin E are about 22 IU daily and this product contains 150 IU, nearly seven times the recommended amount and 500% of your daily value! Vitamin C recommendations are set at 75 milligrams and you get 500 milligrams in this product, or 833% of your daily value. Vitamin B6 is set at 1.3 milligrams and this product provides 36 milligrams, or 1800% or your daily value. The list goes on and on as do the harmful side effects.
Then there are the herbal supplements. Energizers such as guarana can cause insomnia, trembling, anxiety, and urinary frequency. Ginseng as well as other caffeinated products can exacerbate these problems. Individuals with high blood pressure, heart problems, and sensitivity to the stimulant effects of caffeine should avoid products containing these herbal supplements at all costs. High amounts of goldenseal can cause gastrointestinal distress and nervous system problems such as nervous excitement, decreased blood pressure, and difficulty breathing. Goldenseal should not be taken long term and should be taken at intervals of 3 weeks on and 2 weeks off to avoid alkaloid toxicity.
Bottom Line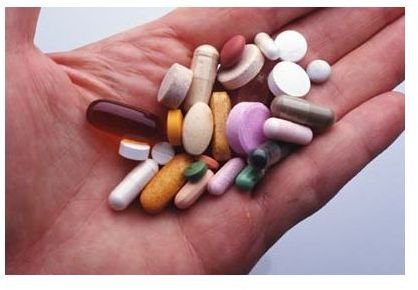 Universal Nutrition's Women's Fitness Pak has a nice blend of essential vitamins, minerals, and antioxidants for women with an active lifestyle. It has a unique 22/8 delivery system that takes into account a women's menstrual cycle! There are some red flags, however, such as elevated levels of many of the vitamins and minerals as well as questionable herbal supplements that have not been evaluated or approved by the FDA. The company appears legit and practices safe and ethical pharmaceutical guidelines, but that doesn't mean that the high limits of these substances are safe for all individuals. As always, check with your doctor before taking any multivitamin to make sure that it is safe for you and that it won't interact with any prescription medication you are currently on. A little research goes a long way!
Ingredients List
Supplemental Facts: clear packet with 22 servings pink packet with 8 servings
Biotin 150 mcg 50%
Riboflavin 38 mg 2235%
Folic Acid 200 mcg 50%
Vitamin B12 (as Cyanocobalamin) 3 mcg 50%
Manganese (as Manganese Sulfate) 15 mg 750%
Vitamin C (as Ascorbic Acid) 500 mg 833%
Niacin (as Niacinamide) 41 mg 205%
Thiamin (as Thiamin Mononitrate) 38 mg 2533%
Chromium (as Chromium Picolinate) 25 mcg 21%
Vitamin E (as D-Alpha Tocopherol) 150 IU 500%
Zinc (as Zinc Oxide) 8 mg 50%
Iodine (from Kelp) 50 mcg 33%
Para-Aminobenzoic Acid 200 mg
Selenium (as Selenomethionine) 25 mcg 36%
Pantothenic Acid (as Calcium Pantothenate) 38 mg 380%
Bioflavonoid Complex 500 mg
Magnesium (as Magnesium Aspartate) 500 mg 125%
Potassium (as Potassium Aspartate) 99 mg 3%
Copper (as Copper Sulfate) 300 mcg 15%
Lecithin (from Soy) 1 g
Essential Fatty Acid Complex 150 mg
Carnitine (as L-Carnitine) 50 mg
Choline Complex 200 mg
Energy Complex 500 mg
Vitamin A (from Fish Oil and 34% Beta-Carotene) 4,950 IU 99%
Amino Acid Blend (from Lactalbumin) 1 g
Vitamin D (from Fish Oil) 340 IU 85% 36 mg 1800%
Calcium (as Calcium Asparate) 100 mg 10%
Inositol Monophosphate 200 mg *percent Daily Values are based on a 2,000 calorie diet.
Ingredients: Other Ingredients: Rose Hips, Citrus Bioflavonoids, Hesperidin, Rutin, Alfalfa, Watercress, Parsley, Rice Bran, Choline Citrate, Magnesium Stearate, Stearic Acid. Clear Packet Energy Complex [Eleuthero (Root), Spirulina, Goldenseal (Root), Royal Jelly, Quercetin, Inosine, Guarana (Nut), Kola (Nut), Alpha-Lipoic Acid, Pyridoxine Alpha-Ketoglutarate, Octacosanol, Cayenne (Fruit), Bee Pollen, Cytochrome C]. Pink Packet Energy Complex [Eleuthero (Root), Spirulina, Goldenseal (Root), Royal Jelly, Quercetin, Inosine, Guarana (Nut), Kola (Nut), Alpha-Lipoic Acid, Pyridoxine Alpha-Ketoglutarate, Octacosanol, Cayenne (Fruit), Bee Pollen, Cytochrome C], Amino Acid Blend (from Lactalbumin) Contains: Methionine, Lysine, Glutamine, Betaine HCI, Proline, Leucine, Phenylalanine, Crystine, Aspartic Acid, Methionine, Valine, Isoleucine, Threonine, Tryptophan, Serine, Alanine, Arginine, Histidine, Glycine
References
Universal Nutrition (2010, December 6). Universal Nutrition Company Overview. Retrieved from (https://www.universalnutrition.com/store/html/company_overview.cfm)
Sporternaehrung (2010, December 6). Universal Nutrition Company Profile. Retrieved from (https://www.sporternaehrung.com/UNIVERSAL_NUTRITION_COMPANY_PROFILE.html)