Reviews for the Best Mini Exercise Trampolines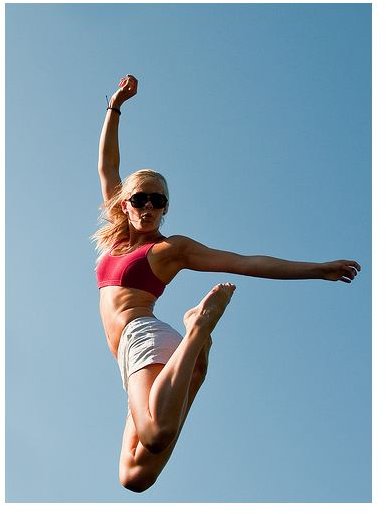 Needak Rebounder Non Folding Soft Bounce (5 out of 5)
The Needak Rebounder is an American-made mini exercise trampoline that has spawned many overseas imports of inferior quality. The Needak Rebounder mini trampoline uses a proprietary "jumbo" spring design that provides a higher bounce than competing brands, while still offering a low-impact and effective workout. The bounce and feel of the trampoline is extremely consistent and stable, unlike the more jarring and uneven bounce you may experience with less expensive budget mini exercise trampolines. The manufacturer stresses that all of their trampolines use safe, lead-free components. The construction of this Needak trampoline is also top notch, utilizing industrial grade steel and fabrics that are incredibly durable. Needak stands behind their trampolines with one of the best warranty programs in the industry.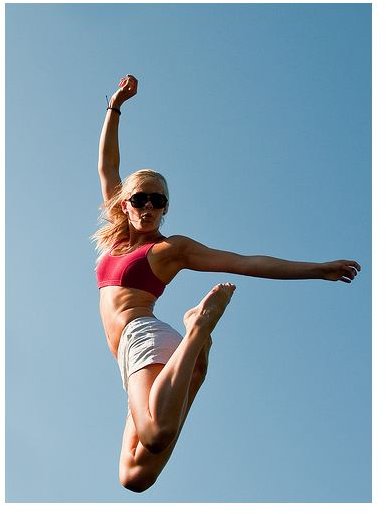 Urban Rebounder Folding Trampoline Workout System (5 out of 5)
The Urban Rebounder Folding Trampoline Workout System is a popular fitness product that aims to help people say goodbye to inches off their waist and burn calories rapidly and efficiently. The quarter-fold mini trampoline utilizes a variety of core abdominal and martial arts positions to enhance coordination and balance while making the core of the body stronger, more toned and tighter. To achieve these results, the trampoline workout system calls for just three short weekly workouts of twenty minutes each. This low-impact regimen can be safely followed by people of all ages. Apart from the mini trampoline, the system is also equipped with a DVD that features a handful of high-efficiency workouts, as well as a stabilizing bar. For individuals that have joint-related health problems such as rheumatoid arthritis, the system does not apply any pain or pressure on the joints. The Urban Rebounder is an excellent buy, as it costs more than 50 percent less than other top of the line mini exercise trampolines.
ReboundAir Ultimate Quarterfold Rebounder Mini Trampoline Rebound (4 out of 5)
The ReboundAir mini exercise trampoline is a well-made product that provides a very consistent and stable bounce. One of the major advantages of the ReboundAir is that it is extremely portable, with folding and unlocking legs, while still being sturdy and durable. With normal use, this trampoline can be expected to last for several decades. Spring covers are unnecessary for the ReboundAir mini trampoline, which is safe enough to be used by both adults and children alike.
The Cellerciser (4 out of 5)
The Cellerciser half-fold rebounder mini trampoline is an all-steel entity that is notable for its triple-tiered springs, which can adapt to the specific individual weights of its users. This mini trampoline offers a rapid workout that aims to shape and sculpt the physique, while also simultaneously energizing the body's internal organs and cells. The Cellerciser, which is designed by fitness consultant Dave Hall, can be used for both strengthening and fat burning purposes. Other benefits that are associated with regular use of the Cellerciser mini trampoline include enhanced coordination, immunity and a better night's sleep. The product comes with bonus features such as a Cellercise informational DVD, a carry bag for the trampoline, a wellness guide and a fitness chart.