Free Online Exercise and Weight Loss Guide from Expert PJ Striet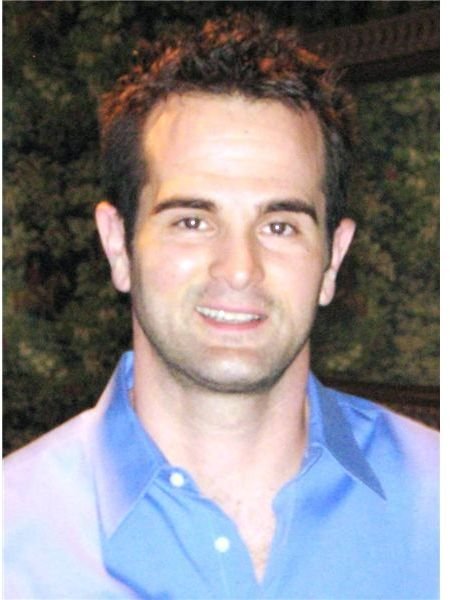 PJ Striet
About the Expert
PJ Striet is a personal trainer and exercise physiologist based in Cincinnati, Ohio. He serves as the Fitness Correspondent for 700 WLW radio, the largest radio station in the Midwest and has presented on behalf of respected organizations, including the American College of Sports Medicine. He owns FORCE Fitness and Performance in Cincinnati, where he and leads a team of fitness professionals. FORCE Fitness and Performance offers a private fitness training studio and fitness services.
Mr. Striet boasts well-known clients, such as Bob Castellini, owner of the Cincinnati Reds, as well as various local radio and television personalities. Mr. Striet and his staff also hold certifications from nationally recognized fitness organizations, including the American College of Sports Medicine, the National Strength & Conditioning Association and The American Council on Exercise. Mr. Striet also authors a popular fitness blog and offers free video training via his YouTube channel.
Expert Advice: Online Exercise and Weight Loss Guide
Bright Hub: Some people just can't afford to go to a personal trainer and need to rely on free or cheap resources to help them lose weight. Since you're a personal trainer, we were surprised to find that you offer so many high quality, free resources online. What motivates you to provide this service to the world at large?
PJ Streit: Having a personal trainer is a luxury, and you must have a significant amount of disposable income to work with one, especially as part of a long-term lifestyle commitment.
I'm obviously interested in attracting new clients through the free resources I put out there, but just as importantly, I want to be of service to others–my way of "giving back", and by disseminating free and practical information on fitness, I can achieve this objective.
Bright Hub: Your fitness blog is quite popular. What kinds of topics are covered there?
PJ Streit: My blog has over 200 entries on various topics related to fitness, nutrition, fat loss, corrective exercise, injury prevention, etc. This is really a great resource, and I usually update multiple times weekly.
Bright Hub: Do you offer any online resources on your business site?
PJ Striet: Yes, as a matter of fact. While my business website is mostly used as a promotional tool for those interested in my face to face services, there is an "Articles and Downloads" section which houses my very popular "Weight Loss 101" article series. I'm really proud of this one. It basically cuts through all the "fluff", details, and minutia, and just covers the basic principles of successful fat loss which 90% of people need to be concerned with.
Bright Hub: In addition to your blog and business site, you offer a YouTube channel full of video tutorials of many kinds of exercise. Can you tell us a bit about the channel?
PJ Streit: My YouTube channel currently has 130+ videos posted. Most of these are short exercise demonstrations, from very basic exercises anyone can incorporate into their programs all the way up to very advanced exercises and protocols for the "hardcore" fitness enthusiast.
Bright Hub: What are the top three video tutorials you would suggest from your YouTube channel for a healthy person who is just beginning a workout program?
PJ Striet: I would just refer people to the play lists on my channel at YouTube. There is a "Best Exercises for Each Body Part" play list series there, as well as a play list for those interested in improving posture, and a very popular play list which looks at Diet vs. Exercise for Weight Loss.
Bright Hub: In addition to yours, what other fitness blogs or websites do you think are reputable and would be helpful for a weight loss beginner?
PJ Striet: If you visit my blog, in the right hand column, there is an "Other Blogs/Sites of Interest" category. This contains all of the websites and blogs I frequent, and they are all top notch. By frequenting these sites, as well as mine, the typical person can get a complete fitness and fat loss education.
Bright Hub: While online exercise and weight loss guides can help to guide a person towards health, a personal trainer can offer more personalized services and advice. Is there such a thing as an online personal trainer? How effective do you think this type of service can be for a person seeking to get in shape?
PJ Striet: Yes, there are online trainers, and I offer this service as well. It is the next best thing to having an in-person trainer, and it's a budget friendly alternative. You get the program design expertise a trainer provides, as well as a source of accountability. Furthermore, you can train according to YOUR schedule, and not be faced with trying to schedule workouts according to a trainer's availability (and good trainers rarely have many slots available). This can be a very effective alternative.
Bright Hub: How do you communicate with your online fitness clients?
PJ Striet: After initially assessing their goals and a whole host of other factors, I use Skype, YouTube and email when working with my online clients.
Bright Hub: Can you offer any other advice about online exercise and weight loss guides?
PJ Striet: Just make sure, especially when it comes to the exercise portion, that the program fits your current level of fitness. This is why I think working with an online trainer is better than buying a "canned" program. A lot of the programs you can buy over the internet or through TV infomercials look great, and are marketed well, but may not be appropriate for you or your goals at the present time. That being said, there are a few "done for you" type programs I would recommend if you don't want to work with an online trainer: For the exercise component of the program, try Turbulence Training. For the nutrition component, check out Precision Nutrition. If you'd prefer a program that offers both accelerated nutrition and exercise, try Warp Speed Fat Loss.
Bright Hub: Final thoughts?
PJ Striet: With the current technology, it's easier than ever for someone to get fit via distance coaching using online. Just make sure the resources you choose fit your specific needs. You want to make sure the program is neither too challenging nor too easy for your current fitness level and objectives.