Where to Get Authentic Middle Eastern Belly Dancing Music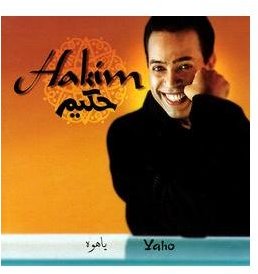 Online Resources for Belly Dance Music
As belly dance rises in popularity, it is becoming easier to find Middle Eastern music in the U.S. Take a trip to a large chain retailer like Borders or Barnes & Noble, and you'll find belly dance CDs in the world music section. While it is nice to have access to this music in your local area, you won't find the best selection of Middle Eastern music at these brick and mortar stores. What you'll find most are compilation CDs—which are fine if you're just looking to sample belly dance music. But if you want to delve further into Middle Eastern culture for your belly dance repertoire, find truly authentic music, and avoid hefty import mark-ups, you're better off searching for your music online.
Maqam.com
Probably the best-known and most comprehensive site for belly dance music, Maqam offers the biggest selection of CDs. With a wide variety of music from many Arab countries, the site features the ability to search by genre, country, or artist. And best of all, Maqam is geared towards belly dancers. They carry all of the popular belly dance compilations in addition to instructional DVDs, and they make it easy to find these products by spotlighting them on the homepage.
Maqam is also one of the best places to discover new and popular Middle Eastern artists. In addition to carrying the classics, they feature new releases prominently and give shoppers the ability to preview any CD (though you can only hear 30 second clips). And with such a wide selection of CDs, those already familiar with the music of the Middle East will be able to find whatever they want.
Perhaps the biggest advantage to Maqam is its pricing. While all of the CDs are reasonably priced, many new releases will also be further discounted. And unlike any other Middle Eastern music site, Maqam also offers sales on a regular basis. They even have a mailing list you can subscribe to for news on the latest releases and to receive coupons.
The only disadvantage to Maqam is that you cannot instantly download MP3s. Luckily for U.S. customers though, Maqam's distribution center is in Chicago, and shipping is usually fast.
Tulumba.com
Tulumba.com bills itself as a Turkish megastore and sells a wide variety of Turkish imports including home décor and jewelry in addition to books, movies, and music.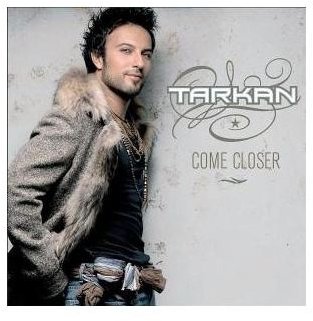 In the music section you'll find everything from Turkish folk, to poetry, to the newest pop releases. You can browse by genre, most popular, or even by musical instrument. While not geared specifically towards belly dancers, the site has a belly dance music section, so if you aren't sure what you're looking for, you're certain to find something that meets your needs. Best of all, you can preview music before you buy it, though some CDs won't provide previews for every song on an album. But when previews are available, the clips are fairly long.
The best thing about Tulumba is the selection. If you know you want Turkish music, you won't find a wider variety of Turkish belly dance compilations or Turkish pop anywhere else on the web. And as an added bonus, you'll get free shipping on orders over $35.
iTunes
While it isn't the most exhaustive resource for Middle Eastern music, nothing beats the instant gratification of iTunes' online music downloads. The site's selection of belly dance music leaves a lot to be desired since the catalogue is fairly small when compared to what Maqam has to offer. However iTunes does offer a good selection of music from the most well-known Middle Eastern artists. So if you're looking for songs from the most famous singers of Egypt, Lebannon, and Turkey, you'll get what you need on iTunes—and you'll get it as fast as your internet connection will let you download it.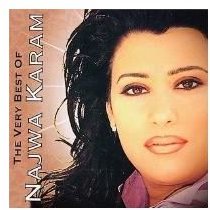 iTunes' "browse" feature makes it easy to explore Middle Eastern music. If you click on "browse" from the Quick Links menu and then choose Music/World/Middle East, you'll get a list of every Middle Eastern artist on the service. If you're the adventurous (read: patient) type, you'll have fun clicking through the list and discovering new artists. This is a good way to go about discovering which type of belly dance music appeals to you.
Two other areas of iTunes can also be helpful in your search for belly dance music: iTunes Essentials and iMixes. Accessible from the iTunes store music homepage, these sections provide compilations of Middle Eastern music. The Essentials are iTunes staff picks, while the iMixes are user-generated playlists. The Essentials will point out the legends of Middle Eastern music (or at least the legends who are available on iTunes), while the iMixes will give you insight into which songs, artists, and albums are popular within the belly dance community. There is no shortage of belly dance iMixes to browse through: A search for "belly dance" on iMix yielded 121 playlists at last count. Chances are that many of these iMix creators have the same musical tastes as you, so browsing through their playlists will give you instant access to music that you'll probably enjoy.
Other than the limited selection and those maddeningly short 30-second preview clips, the major disadvantage to iTunes is the inability to find new Middle Eastern releases. While you can find the entire back catalogue of Hakim's work on the service, who knows how long it could be before his latest album is available. This is the story for so many Middle Eastern artists who are popular with belly dancers: you just can't find their new stuff on iTunes.
iTunes also tends to "Westernize" the spellings of Arabic artist names. So if you search for your favorite artist and find nothing, you may want to look again. In many cases, an Arabic artist's name will be spelled phonetically—differently than it might appear elsewhere on the web.
What to Look for
If you're new to belly dance music and don't know where to start, try checking out a compilation CD that features a variety of artists. If after listening to it for a while you find that you love a certain song, you can delve deeper into that artist's catalogue. Some popular belly dance CD compilations include the Mezdecke series, the Belly Dance Superstars series, Now Dance Arabia, and The Masters of Belly Dance.