Oppositional Defiant Disorder and Behavior Modification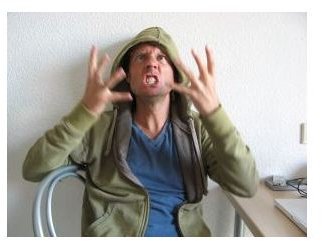 Oppositional Defiant Disorder and Behavior Modification
If your child or teen exhibits persistent anger and engages in disruptive behavior at home, school, and other places, and has done so for more than six months, then a conduct disorder diagnosis may be likely. When a child or teen receives a diagnosis of oppositional defiant disorder (ODD), a milder version of conduct disorder, professionals typically recommend a behavior modification program to address the ODD. [1][2]
Persistent angry outbursts may be indicative of ODD.
ODD Defined
This milder form of conduct disorder known as oppositional defiant disorder, ironically bearing the acronym "ODD," goes beyond the normal moodiness, emotional reactions, and strong-willed behavior demonstrated by children and teens at various times. Instead, ODD typically manifests over a period longer than six months, persistently, resulting in ongoing anger and disruptive behavior. MayoClinic.com [3] and MindDisorders.com [4] lists these primary behaviors:
Defiance
Disobedience
Hostility, particularly towards those in authority
Negativity
Children or teens experiencing struggles with ODD may exhibit the following signs or symptoms, according to MayoClinic.com [5] and MindDisorders.com [6]:
Annoy and provoke others deliberately.
Argue with adults and refuse to comply with their requests/rules.
Become easily annoyed, angry, and resentful.
Behave aggressively, spitefully, or vindictively toward peers, and therefore find it difficult to make friends.
Blame others for poor behavior or mistakes.
Experience academic problems.
Throw temper tantrums.
ODD often co-occurs with other behavioral or mental problems, such as ADD/ADHD, anxiety, and depression. [7]
Behavior Therapy and Psychotherapy
Psychotherapy and behavior modification strategies serve to alleviate the stress for the child or teen, and his or her family, as they deal with ODD behavior issues. The focus of the various strategies is to teach children, teens, and parents alike to interact more effectively and positively with one another. The goals and benefits of these various types of therapies are to equip children and teens with behavior management tools, and parents with more effective parenting skills.
MayoClinic.com [5] provides the following list of treatments for ODD; these represent a combination of behavior therapy and psychotherapy. The particular therapy or combination of therapies depends on your child's particular needs.
Cognitive problem solving training: This strategy, collaborative problem solving, strives to help your child identify and change problem behaviors.
Individual and family therapy: Individual therapy for your child helps him or her acquire tools to manage anger and use healthier means of expressing him/herself. Family therapy helps all members of the family to work together through effective communication and improved relationships.
Parent-Child Interaction Therapy (PCIT): PCIT consists of a parent coach therapist who aids parents in reacting and interacting in more positive, constructive ways with their child or teen.
Parent training: This strategy incorporates the assistance of a mental health provider who helps parents develop more positive, less frustrating parenting skills.
Social skills training: This strategy teaches children and teens to acquire more positive and effective communication skills with their peers.
Conclusion
Parents usually need an effective strategy to address the needs of their children who have oppositional defiant disorder (ODD). Typically, oppositional defiant disorder and behavior modification co-exist as crucial "companions." In order to curb the ODD behavior patterns, behavior modification and other psychotherapeutic strategies are necessary. MindDisorders.com summarizes the focus of behavior modification and management strategies nicely by advising parents to pick their "battles," avoid power struggles, model proper behavior, manage a consistent daily schedule with expectations for their children or teens clearly defined, and praise positive behaviors. [8]
References
References
[1] [3][5][7]MayoClinic.com. ODD - Symptoms. Retrieved from https://www.mayoclinic.com/health/oppositional-defiant-disorder/DS00630/DSECTION=symptoms
[2][4][6][8]Mind Disorders. Encyclopedia of Mental Disorders: Oppositional defiant disorder. Retrieved from https://www.minddisorders.com/Ob-Ps/Oppositional-defiant-disorder.html
Resources
Conduct Disorders. Support for Parents. Retrieved from https://www.conductdisorders.com/
School-Based Behavioral Health. Disruptive Behavior Disorders. (PPT presentation). Retrieved from https://www.sbbh.pitt.edu/files/powerpoint/DBD.Amelia.Weishaar.ppt
Image: stock.xchng