Healthy Vegetarian Meals: Quick Breakfasts, Lunches & Suppers That Are Good for You Too!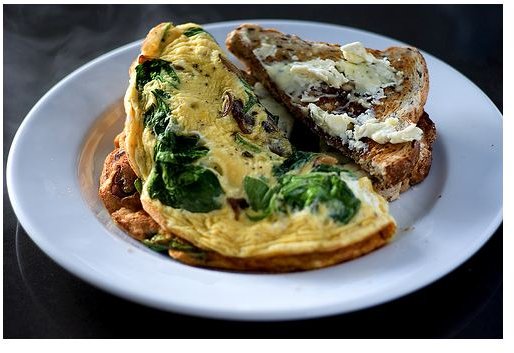 About this Guide
In this guide we keep calories in mind, and we consider whole, unprocessed foods to be ideal for a healthful diet. For the healthiest choices, choose fresh, frozen, or canned foods primarily from the perimeter of the supermarket; whole grains and foods prepared with ingredients you can pronounce.
Additionally, in some areas of this guide, we recommend pre-made bread or pizza dough for those in a time crunch, even though we dislike processed foods and the additives in them, because their convenience makes them a good vehicle for preparing healthy foods like veggie pizzas. However, trans fats should always be avoided, so check the labels on these processed foods before buying. Trans fats will be hidden in anything with the word "hydrogenated" in the ingredients. We've noticed that packaging loudly proclaiming that the product has "Zero trans fat!" will actually have trans fat in the form of hydrogenated oils, just not in large enough quantities for the government to requirement to say so. Avoid these as well.
Vegetarian Breakfasts
Breakfast is an easy time to make healthy vegetarian meals. In fact, breakfast is practically oriented towards vegetarians. Take a look at some of these meal ideas for breakfast and see.
Veggie Omelet for One: Use one, two or three eggs — whatever tickles your fancy. If you don't eat it all the leftovers are tasty. Add half an ounce of cheese, sliced cherry tomatoes, and whatever vegetables or fresh herbs you have lying around. We like to add fresh basil or cilantro, and finely diced orange bell pepper.
Breakfast Sandwich: Put a fried egg on an English muffin and top with cheese. Add veggies and/or herbs.
Yogurt with Granola and Fruit
Other healthy vegetarian breakfasts are whole grain cereals without added sugar, like Post® Shredded Wheat 'n' Bran, with milk, soymilk or a nut milk and fruit on top; pancakes with cottage cheese, or eggs scrambled with a variety of seasonal vegetables.
Vegetarian Lunches
In addition to these healthy vegetarian lunch ideas, leftovers from our vegetarian supper ideas on page 2 make a great quick lunch as well.
Sandwiches: Vegetarian lunches are a great time to get creative with sandwiches and fillings. Try different whole grain and multigrain wraps. Use tasty, different spreads like hummus or a drizzle of red wine vinaigrette or a shot of horseradish if and when you tire of mayonnaise or mustard. For fillings, try a variety like sprouts, cucumbers, avocado, red onions, or grilled portabella mushrooms, or even a store-bought or homemade veggie burger
Salads. Contrary to popular opinion, being vegetarian isn't all about salads, but they're a healthy way to round out a meal. And, of course, with the addition of hard-boiled eggs or tasty cubes of marinated roasted tofu, they're easily a full meal on their own.
Soup: So many soups are or can be vegetarian; just use a vegetable-based broth. Minestrone, chowders, pureéd soups — just use your imagination. Soups are perfect at lunchtime with a salad or sandwich.
Vegetarian Suppers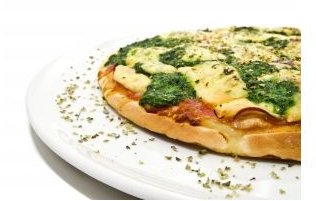 Stir-fries, obviously, are a go-to meal idea for a healthy vegetarian dinner, because they're so quick and simple, especially when using thawed frozen vegetables. Make some basmati rice, add some drained, diced cubes of tofu if you like, and stir in a pre-made sauce if you're short on time. Consider, however, some of these other ideas:
Main course salads: Make a hearty beans-and-grains salad, using quinoa or couscous or rice and black beans, chickpeas, or your favorite beans. For a quick and healthy "dressing," try mixing in salsa.
Pizza: No need to make your own crust, though you can if you want! A super-quick weeknight supper can be made with a crust bought from the supermarket — look for whole wheat — and topped with tomato sauce, basil and oregano, a smattering of veggies like thawed and drained (squeeze out ever drop of liquid!) frozen spinach, diced onion and peppers, tomatoes, jarred roasted red peppers, pesto, caramelized onions, roasted garlic — the sky's the limit. Top with your favorite cheese(s).
Calzones: You can do the same as above, only this time use refrigerated bread or pizza dough (or thawed if from frozen).
Tarts and quiches: The word "quiche" is out of favor, but quiches live on, often renamed "tarts" and made in a tart shell rather than a pie plate. Fine with us — they're awesome either way. Find a good base recipe and experiment. Ditch the crust for a low-calorie, supremely healthy quiche or tart. A good basic quiche recipe has three eggs, one-half cup of milk, one-half cup of heavy cream (don't skimp; it doesn't add many calories overall — one-sixth of this quiche is about 165 calories), one-quarter cup grated Parmesan, about three ounces of other cheese, and salt and pepper to taste. Add about two cups of cooked veggies and you're good to go.
Pasta: Try vegetarian lasagna, baked tortellini, or just spaghetti in a luscious red sauce with Parmesan grated on top and crusty garlic bread on the side with a salad. Use whole grain pasta.
Chili's and Stews: Chili's and stews are healthy, filling vegetarian fare when made with beans and lots of veggies, and we sometimes even add soy "burger" crumbles for added texture. Chili's and stews do well with a long slow cooking time and are great candidates for a crock pot.
Go International. If you're feeling adventurous, try Indian curries, or national dishes that easily translate to vegetarian options like Spain's paella or Brazil's feijoada. Risotto, the Italian dish made with starchy Arborio rice, is infinitely customizable and perfect for vegan or vegetarian menus. Even Japan's sushi or Thailand's spring rolls are delicious in vegetarian form.
In Conclusion
These are just a few of the myriad options for healthy vegetarian meals. Keep in mind that there are so many ways to combine grains, vegetables, protein, fruit, and even dairy if you consume it, that there's always a healthy vegetarian meal choice right at your fingertips. Try printing this article out and sticking it on the fridge or in a favorite cookbook for reference.
References
Nutrition for Everyone: Basics: Protein - https://www.cdc.gov/nutrition/everyone/basics/protein.html
Dietary Reference Intakes: Macronutrients, https://www.iom.edu/Global/News%20Announcements/~/media/C5CD2DD7840544979A549EC47E56A02B.ashx
Syracuse University Food Services - Nutrition - Creative Constructions
Nutrition for Everyone: Basics: Dietary Fat - https://www.cdc.gov/nutrition/everyone/basics/fat/index.html
Images:
pacificbro - https://www.flickr.com/photos/pacificbro/2512283965/
Pizza series pt. 2 (stock photo by pausimausi) - https://www.sxc.hu/photo/1268381