Economy Gastronomy: Vegetarian Meals for Cheap - Ideas, Tips & Recipes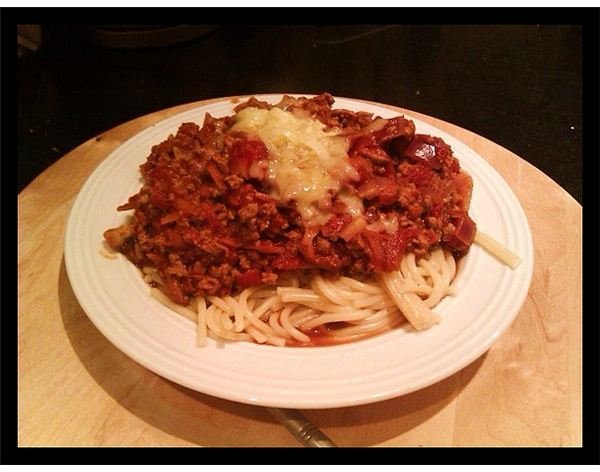 Eating Cheap, Eating Well as a Vegetarian
We've split this article into three easy sections to make sure you get the protein that can often be missing in a vegetarian diet. You can use these ideas as they are, or easily combine all three elements for a truly tasty and cheap vegetarian meal.
Meat Substitutes
Meat substitutes vary, but usually have a similar texture to meat, and can be used in the same kind of dishes. As well as being much
lower in fat than their true meaty counterparts, meat substitutes are much, much cheaper to buy than real cuts of meat. Many are available in the supermarket, and others can be found in health food stores, either in the chilled section, or in dried form.
Your possible meat substitutes are:
Textured Vegetable Protein (TVP) or Soya Protein - In either dried mince or in chunk form.
Tofu bean curd
Quorn (micoprotein)
Seitan (wheat meat)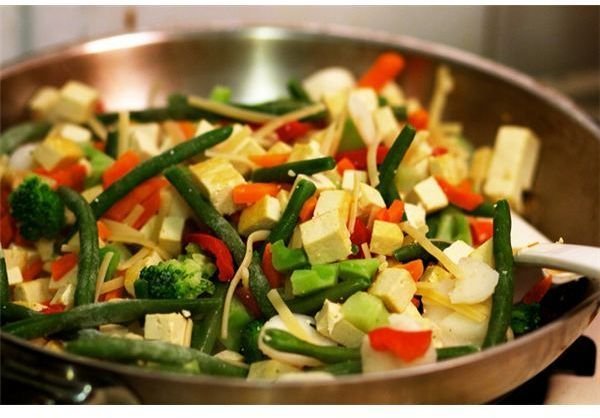 With the exception of tofu, all the other meat substitutes are very like meat, and can be used in the same way. Your best ways to use these products are in chili, Bolognese, and curry.
You can also incorporate meat substitutes into stir fries, which is the best way to use tofu too. Try marinating tofu in a soy sauce marinade before cooking, to add some taste as it can be quite bland.
The only drawback of using these products is that you can't use them to make your own burgers as they lack the fat content to make them stick together, but see our beans section below for an alternative idea.
Vegetables
When looking for vegetarian meals for cheap, you may need to look no further than the humble vegetable. Vegetables are one of the cheapest ingredients you can use, especially if you only buy them when they are in season. Meaty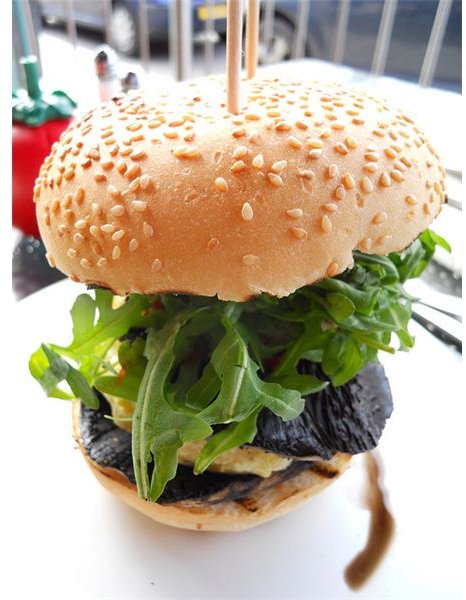 vegetables like eggplant and mushrooms, can often be used in similar ways to meat - both make a great burger substitute when grilled for example.
There are so many ways to use vegetables, but if you want to make them the star of the show, here are some great vegetarian meals that are cheap to make.
Moroccan Tagine - To create this spicy vegetable casserole, roast a mixture of whatever vegetables are in season, along with a couple of red onions cut into wedges. Then add them to a pan of chopped tomatoes, and a mix of dried paprika, cinnamon, cumin, and mild chili powder. Reduce the sauce down until everything is tender. Add some dried apricots for authenticity.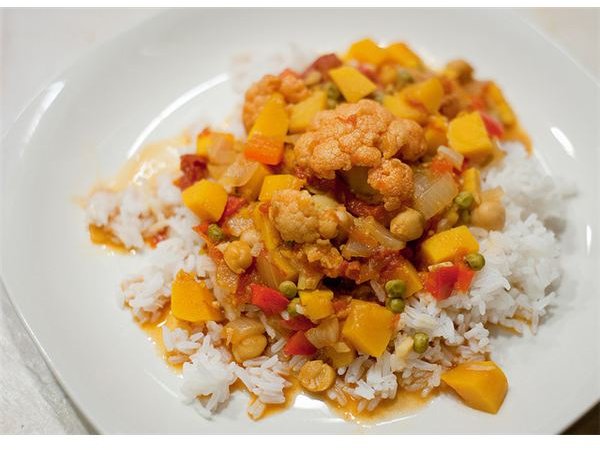 Vegetable Curry - Great veggies for curries include potato, cauliflower, peas, mushrooms, peppers, sweet potato, tomatoes, squash, egg plant. Add some chick peas or a handful or red lentils for added texture and protein.
Vegetable Stir Fry - Use either with a meat substitute or just veggies. Add some noodles to bulk it up, and throw in some cashew nuts for texture, taste and added protein.
Roast Vegetable Pasta - Many Italian dishes don't use meat, such as spaghetti putanesca. If you don't fancy something that hot, then roast some tomatoes with a cubed nutritious butternut squash and some cloves of garlic. Mix into some penne pasta and add torn basil leaves.
Beans
Beans aren't likely to conjure up images of tremendous gourmet dishes, but they are tasty, versatile, cheap and have tons of protein for making a cheap vegetarian meal. Here's what you can do to make beans tasty and interesting.
Bean Casserole - Any beans from haricot to canellini, dried or tinned can make a superb casserole. Add stock, chopped tomatoes, and some meat substitute, along with some golden fried onions and spices such as paprika, or mixed dried herbs.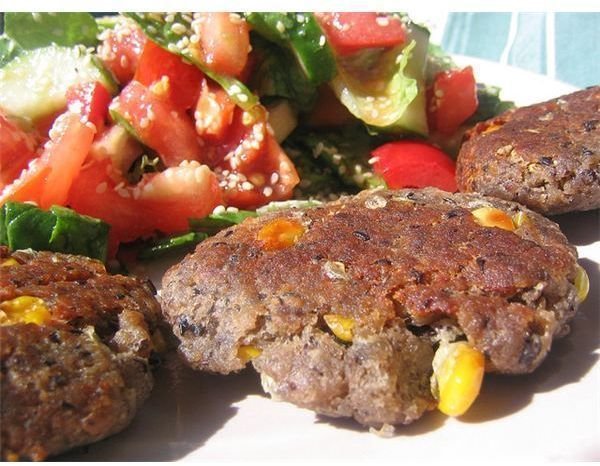 Bean Burgers - the ones pictured have also used seitan, as well as sweetcorn with black beans. You can also use kidney beans in the same way. Simply mash up the beans with some coriander and a beaten egg, season, and shape into patties.
Soy Beans with Pasta/ Bean Salad - Soy beans are often neglected in being used in their raw state, but they are delicious used in either cooked pasta dishes, or in a bean salad. They are also a great addition to stir fries. Also known as edamame beans, soy beans are a hit with dieters due to their low fat content, as well as being a great detox food.
By their very nature, vegetarian meals are inexpensive as well as being nutritious. By using these ideas for vegetarian meals for cheap you should stay within your grocery budget as well as eating well.
References
Wendy Finn has been a vegetarian for the past 20 years.
Image Credits: