What Is the Best Natural Ulcer Medicine?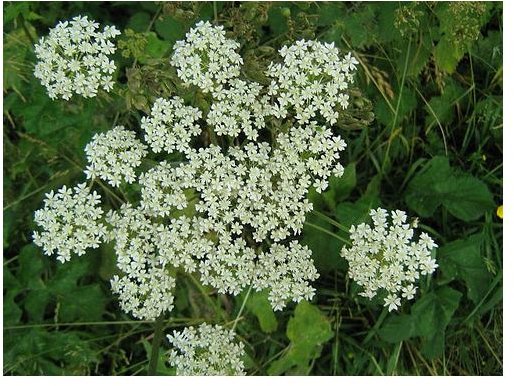 Creating Ulcers
Many people have had an ulcer at some point. What causes one to form? Ulcers can form throughout the digestive tract, from the intestines to the mouth. Factors such as stress, poor diet, smoking, excessive alcohol use, coffee and even taking aspirin over a long period of time can contribute to the formation of ulcers. Mucous membranes break down and are no longer able to withstand stomach acids and harmful bacteria. The stomach bacteria H. pylori, which releases both ammonia and carbon dioxide, is often responsible for gastric ulcers.
With a healthy, balanced diet, digestive tract ulcers are much less likely to form. Making changes to diet is probably the best natural ulcer medicine. Herbs can also support the healing process by soothing tissue and recreating a state of balance. Taking a holistic approach to this condition, avoiding the possible causes while at the same time taking in adequate nutrition and using relevant herbs to address symptoms and to allow the body to heal is an effective natural approach.
Treating Ulcers Naturally with Diet
To heal ulcers naturally, it is important to change your diet. Rich, high-fat foods that are difficult to digest should be avoided. Refined and processed foods are also harmful. Focusing on beneficial foods that have a cleansing effect, that will help to balance on over acidic-state, and that will support the flourishing of beneficial bacteria are important. Eating the following foods will help to treat an ulcer:
Brown rice
Oatmeal
Whole wheat bread
Cabbage
Sweet potatoes
Dates
Plums
Mushrooms
Garlic
Apples
Celery
Tofu
Yogurt
Kefir
Try to eat plenty of whole grains, steamed vegetables, yogurt and drink plenty of clean water. Vegetable protein and seafood are much easier to digest then red meat. Minimize or avoid soda, sugary, spicy, and fatty foods. Coffee and alcohol consumption are two habits that you may have to avoid while dealing with ulcers, although a glass of wine once in a while is fine.
Extra Nutrition
Nutritional supplements can also be beneficial, giving the body the boost that it needs to heal and regain balance. Supplementing with the vitamin B complex can help by aiding the metabolism of food. Omega oils from flax seed, borage seed, or evening primrose oil can help protect the stomach lining. Vitamins C and E are important for healing and new tissue regeneration and zinc will help to fortify the immune response. Simply taking a multivitamin plus one of the nutritional oils can offer much needed support for the body.
Herbal Medicine
While changing diet is essential to healing ulcers herbal medicine can be very beneficial for treating the symptoms in the short term and improving well-being in the long term. The following herbs will sooth irritated and inflamed tissue and encourage healing:
Slippery elm bark
Marshmallow root
Meadowsweet
Make an herbal infusion with any of these herbs, steeping two teaspoons in one cup of boiling water for ten minutes. Let the tea cool as very hot water can be irritating. Blending equal parts of marshmallow and meadowsweet together is a good combination. Drink one to three cups daily. Slippery elm can be taken as a tea, or taken as powdered capsule supplements. Add valerian root to help if stress is a contributing factor. To improve digestive health and to help the body return to a state of health try drinking a cleansing, restorative infusion made from dandelion and nettles after treating the ulcer naturally.
What is the best natural medicine for an ulcer? Avoiding those things that can contribute to a deteriorated state, changing diet, and healing with herbs can all help to treat this problem. While natural healing can correct a state of poor health and treat an ulcer it is still important to make an appointment with your doctor for a correct diagnosis and a discussion of treatment options.
References
Balch, Phyllis A. "Prescription for Nutritional Healing." Fourth Edition (Penguin Books, 2006).
Hoffmann, David. "The Complete Illustrated Holistic Herbal: A Safe and Practical Guide to Making and Using Herbal Remedies." (Element Books, 1996).
Page, Linda. "Healthy Healing: A Guide to Self-Healing for Everyone, 11th Edition" (Traditional Wisdom, 2003).
photo by Rhian
Disclaimer
Please read this disclaimer regarding the information contained within this article.