Recognizing the Social Factors of Teen Depression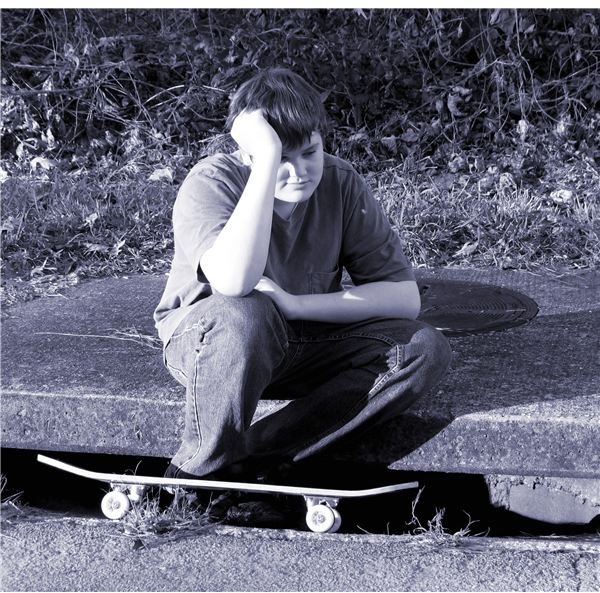 Some of the social issues that teenagers can deal with on a day to day basis can in turn become social factors that contribute to teen depression. Social pressure in general as well as direct peer pressure can cause a teenager to struggle with confusing issues in many different aspects. Some of this pressure can lead to depression or anxiety disorders.
Social Factors of Teen Depression
Some of the social factors that can contribute to teen depression are as follows.
Lack of Self Confidence or Self Esteem
The teenage years can be more awkward physically and socially for some teens than it is for some others. Some of these issues can cause previously normal levels of self confidence or self esteem to decrease. A bad body image can still be a factor in adult depression, so it's difficult sometimes to determine how each teen may react to their changing images and their general overall social acceptance because of it.
Relationships
As teenagers mature they have to deal with difficult issues within personal relationships. While these can be with parents or with exploring the world of relationships outside of their families, often these can be some of the biggest triggers in social factors of teen depression. Learning to cope with the ins and outs of any social relationships can be some of the most extreme stress factors that teenagers cope with daily.
Academic Achievements
While some teens seem bent on achieving as much as possible in their short time as young adults, some also seem just as determined to achieve as little as possible. Worry about keeping up with their peers, getting passing grades and moving forward in a socially acceptable manner is a concern for most teens. However, with teenagers lacking the skills that adults may have in coping with academic issues, this is also a great sort of stress that can end up being one of the social factors in teen depression.
Death of a Relative or Friend
One of the things that can cause some extreme confusion for any teenager, especially if they are experiencing it for the first time, is the death of a loved one in the family or a much cherished friend. Although children of all ages deal with death differently, teenagers tend to be far more reflective when it comes to the loss of someone close to them. While adults may have learned some of the seemingly acceptable ways to deal with grief, teenagers can reflect on death in its morbid and mortal aspects.
Bridging the Gap with Your Teenager
Most important truly is an open communication line with any teenager. The social factors of teen depression can be overwhelming to them even if they tend to breeze through each day. Making sure a teenager has trusted members of the family to share their thoughts and opinions with can ensure that an open line to recognizing the signs and symptoms of teen depression will always be available.
Always watch out for the signs and symptoms of teen depression such as unusual fatigue, changes in character or personality or unusual moodiness leaning towards anger or sadness. Additionally be sure to consult with your doctor before administering even natural health remedies for any symptoms of depression.
References
For a list of the most common types of teen depression