Top Ten Worst Fast Food Meals: Stay Away From These Foods for Your Own Health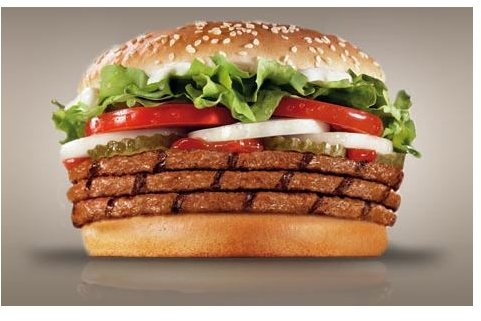 How Bad Are Fast Foods?
It is indeed fine to indulge in those tasty but not so healthy treats at fast food restaurants once in a while. But if you are going for these unhealthy and often gross foods way too often, you better think again. You are just consuming excessive calories, high amounts of sodium, and unhealthy fats.
Here is a look at the ten worst fast food meals that you should avoid as much as possible. While going through this list, keep in mind that for an average person, the daily recommended calories is around 2000 kcal, total fat is less than 65g, saturated fat is less than 20g, and sodium is less than 2400 mg.
Romano's Macaroni Grill Spaghetti and Meatballs with Meat Sauce
This very delectable dish is a favorite with many people. However, it may shock you to know that one dinner order of this food contains 2270 calories and 1035 of these come from fat. You get 280% of the recommended daily value of saturated fats. It's a high-protein food containing 97 grams of this nutrient, however, its sodium content is around 5330 mg, a whopping 222% of the daily value.
Domino's Chicken Carbonara Bread Bowl Pasta
This one combines pizza dough with noodles, cream and cheese. One entire bread bowl provides 1480 calories and 56 grams of total fat, 24 of which are saturated ones. This one is also high in sodium at 2220 mg.
Pizzeria Uno Chicago Bar & Grill Chicago Classic Deep Dish Pizza
The individual size of this pizza provides 2270 calories, with 58.6% of these coming from fats. It contains 148g of total fat and 53g of these are saturated fats. This pizza does provide calcium, iron, and vitamins A and C, but the sodium content is 4010 mg. It also contains 270 mg of cholesterol, that is, about 90% of the daily value. This one's definitely not a good diet for the heart.
Burger King Triple Whopper
These burgers with mayo, cheese, lettuce, tomatoes, and onions include three flame-broiled patties toasted on a sesame seed bun. You eat one of these and end up with 1540 calories, 110g of saturated fat, and 280 mg of cholesterol. It also contains 2.5g of trans fat and 1330 mg of sodium. It's definitely tasty but may set you up for becoming fat and obese in no time.
Wendy's Triple Baconator
Three hamburger patties, three slices of American cheese, four strips of Applewood smoked bacon, and mayonnaise make one sandwich here. It contains 1020 calories, 560 of which come from fats. Its saturated fat content is 28g and it also contains 3.5g of trans fats. It does provide you nutrients such as vitamins A and C, calcium and iron. However, this one is also high in sodium at 1820 mg and high in cholesterol at 240 mg.
Rubio's Nachos Grande Chicken
A typical serving size of this Mexican fast food provides 1340 calories, 700 of these come from fats. It contains 78g of total fats and 27g saturated fats. It provides you with 100% of the daily requirement of calcium, however, the sodium content is 2260 mg and the cholesterol is 175 mg. So, just avoid these tortilla chips covered with chicken and melted jack and cheddar cheese.
Quiznos Double Cheese Cheesesteak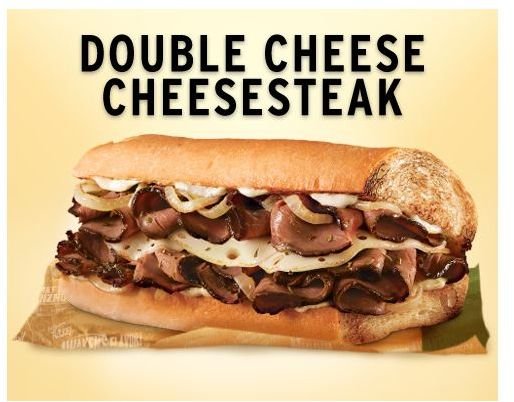 This one comes with a choice of breads although there isn't much difference in the calories, fats, and sodium that you get from the different varieties. For example, the large size of the Italian herb bread gets you 1410 calories, half of which comes from fat. The total fat content in all the varieties is 84 g and it also contains 2 g trans fat. Include the cholesterol at 185 mg and sodium at 2490 mg, and you have got a fast food that is definitely not that healthy for you.
Outback Steakhouse Aussie Cheese Fries with Ranch Dressing
At a whopping 2900 calories in a 250g serving size, this one's definitely not for those following a diet plan. Add to that the total fat content of 182g and cholesterol at 200 mg and you have got a disaster waiting to happen. This 'starter' is also high in sodium at 1300 mg and also contains 240g of carbohydrates. As far as vitamins and minerals are concerned, it contains almost nothing.
Chili's Chocolate Chip Paradise Pie with Vanilla Ice Cream
This very yummy dessert is not for the health-conscious. One order contains 1600 calories, 702 of which come from fats. It contains 78g of total fats, 35g of saturated fats, 215g of carbohydrates, and 950g of sodium. This one's definitely not as sweet for your weight as it is for your tooth.
Mc Donald's Big Breakfast
If you are looking for a healthy breakfast, this one's not for you. Eat 266g of this breakfast and you get 710 calories, 432 of which will be from fats. The total fat stands at 48g and saturated fats at 13g. It will provide you with some amount of vitamins and minerals, but consider the 1430 mg sodium and you definitely like to skip the nutrients here. The worst is its cholesterol content, which stands at around 455 mg, a whopping 152% of the daily recommended intake.
The Bottom Line…
This list is definitely not a comprehensive one. There are many restaurant meals fighting to get into the ten worst fast foods list. However, this list will definitely give you an idea of what you should watch out for. Keep in mind that just because it is delicious, it does not mean that it is healthy too. Always ask yourself, is it worth allowing your health and your diet to go for a toss for this fast food?
References
Diet Facts - https://www.dietfacts.com
Fatsecret: Food and Calorie Finder - https://www.fatsecret.com/calories-nutrition/
Burger King Corporation - https://www.bk.com/en/us/menu-nutrition/category2/index.html
Wendy's International, Inc. - https://www.wendys.com/food/Nutrition.jsp
Rubio's, Inc.: Nutrition Calculator - https://www.rubios.com/nutrition/calculator/
Quiznos: Double Cheese Cheesesteak - https://www.quiznos.com/Menu/Nutritional-Facts/Signature-Subs/Double-Cheese-Cheesesteak.aspx
Image Credit:
Burger King Corporation: Triple Whopper - https://www.burgerking.co.uk/tasteisking?action=triple_whopper
Quiznos: Double Cheese Cheesesteak - https://www.quiznos.com/Menu/Signature-Subs/Double-Cheese-Cheesesteak.aspx