What is the Legal Seafood Restaurant Nutrition Information?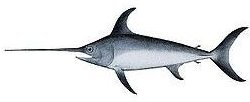 Introduction
If you ask your doctor what meats would be good to add or double to your current healthy eating schedule, you may be surprised that seafood is a very good source of several different nutrients that can help a body. According to the American Heart Association, two servings of fish on a weekly basis does a body good, by providing a food that is both low in calories and low in fat, as well as containing omega 3 fatty acids, a nutrient that we do not provide ourselves.
With that said, you might think of heading out to your local seafood restaurant and chow down on fish, but just like with other foods, it's not exactly what you're eating as much as how it is prepared. While ordering a fish dinner is a good idea, it will do more damage than good if you ordered one that's battered or covered in the things that aren't quite healthy for you.
If you're a resident along the east coast shores, then you are aware of the great history involving the fishing ships that go out and bring back the fish that makes its way to your plate, giving many of the east coast restaurants some of their greatest dishes. One of these restaurants is that of Legal Seafood, a local Massachusetts restaurant that began in 1950 as a local fish market, a restaurant in 1968, and going strong today.
This article is for residents of some of those states where Legal Seafood restaurants are located or even those of you that are hoping to visit the east coast. Learn about the Legal Seafood restaurant nutrition information and which dishes are the best for you. Locations of this restaurant and even mail order is available on their website.
Legal Seafood Restaurant Nutrition Information
The downside to Legal Seafood is that they don't have any nutrition information that is readily available online. However, as a 'fish company in the restaurant business', Legal Seafood does boost to bring their customers the best of the fresh water fish. One of their chef's specials is that of wood grilled fish, with several varieties to offer, such as swordfish and Atlantic salmon, and grilled shrimp. Here is the nutritional information for the fish in their cooked capacity. This does not reflect any special toppings or side dishes.
Swordfish
calories: 120
total fat: 6 grams/9% of daily value
protein: 16 grams
Salmon
calories: 200
total fat: 10 grams/15% of daily value
protein: 24 grams
Shrimp
calories: 100
total fat: 1.5 grams/2% of daily value
protein: 21 grams
When cooked, the seafood is relatively low in caloric and total fat intake, while high in proteins and vitamins. Again, this is based on the seafood being cooked, either by grilling, boiling, or baking; it does not include any garnishing or side dishes.
While reviewing Legal Seafood restaurant nutrition information online may not be an option, you may have the opportunity to ask while in a restaurant if there is a nutritional information guide that you could view. Keep in mind that with several restaurants along the coast, the information may not be the same in every restaurant.
References
FDA Nutrition Information for Restaurant & Retail Establishments