Postpartum Depression Quotes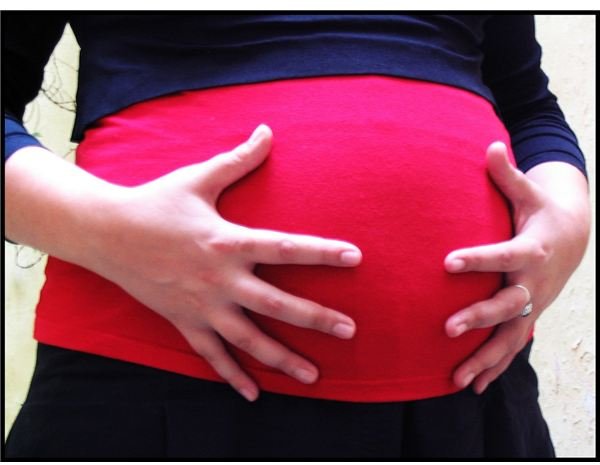 In recent years as postpartum depression has become more commonly known and researched there have been those who have become rather famous for their postpartum depression quotes. Postpartum depression is a very real mental health issue that has only recently been drawn into the limelight by some horrific events as well as some open admissions from famous people who may have personal experience with this form of depression.
Whether a first child or a fifth, postpartum depression can require some patience and understanding from anywhere it can be found. Many men and women have found their own personal inspiration and comfort from quotes of others who seem to know exactly how stressful and confusing these times can be.
Richard J. Codey
Richard James "Dick" Codey is a politician in the Democratic Party in the U.S. Both he and his wife, Mary Jo, have openly spoken in the past about her struggles with postpartum depression. Dick Codey's postpartum depression quotes have had an impact on many who may have previously considered postpartum depression an issue only for those with previous mental health issues. The Codey's wanted to make sure all new mothers would be aware that the possibility of postpartum depression was a real issue that could strike any new mother at any time.
"Postpartum depression is a very real and very serious problem for many mothers. It can happen to a first time mom or a veteran mother. It can occur a few days… or a few months after childbirth." Richard James "Dick" Codey
Brooke Shields
Brooke Shields openly admitted she had suffered from a fairly severe form of postpartum depression and has made great strides in bringing some light to an issue that was previously considered somewhat of a taboo subject for the general public.
With her own experience she recalled the helplessness she felt shortly after the birth of a child and how she could understand how new mothers suffering from postpartum depression could become a danger to themselves and others.
"The very damaging, frightening part of postpartum is the lack of perspective and the lack of priority and understanding what is really important." Brooke Shields
Elizabeth Corwin
An associate professor at the College of Nursing, at the Ohio State University in Columbus, Elizabeth Corwin has done her own research on postpartum depression. Having made it a front and center issue in her research, Dr. Corwin has carried out extensive research on physiological issues that may be the cause of this form of depression.
"One of the problems with postpartum depression is that women usually aren't diagnosed until the disease is already established. If a woman's health care provider knew early on that a patient was slipping down this slope, he or she could intervene. It may not take much to screen for it, either - the questions in the fatigue test that we used took about two to three minutes to answer." Elizabeth Corwin
So while most experts will say that one of the best ways to combat postpartum depression is to be alert for the symptoms of depression, they also agree that not every case is the same, and there seems to be little warning in other cases. Although these three people involved in voicing and researching this serious mental health issue are not the only ones who have offered the world some truly inspirational postpartum depression quotes, their words have had an undeniable impact on a world that previously had not addressed the issue on an educational or public level at all.
Quotes by Richard Cody and Elizabeth Corwin care of Postpartum Colorado.
Quotes by Brooke Shields care of The Oprah Winfrey Show, Spring 2005.
Image downloaded from Morguefile