Traveling with Insulin and Diabetes: Food and Medication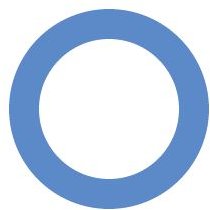 Preparation
Whether traveling to another state or another country, know where and how you can receive medical assistance in the case of an emergency before you go.
Most diabetics have six-month or one-year prescriptions in their local drugstore's computers. Make sure to get paper copies of all prescriptions, particularly when traveling to another country, as your drugstore may or may not have a location that is easily accessible. If traveling within the United States, a simple call to the drugstore before you depart will give you all of the information that you need.
Get any required immunizations at least one month before traveling, to give your body time to adjust and recover from them before starting your trip.
Be sure to complete an emergency card with family and physician contact information, and place it in your wallet. If you do not already have one, purchase a diabetes alert bracelet or necklace to alert others to your condition. Program an ICE (In Case of Emergency) number into your cell phone.
Dosing and Equipment Changes
There are many considerations when traveling with diabetes and insulin. Changes in diet, activity and time zones can affect blood glucose levels in unexpected ways. Be aware of the time zone changes you may encounter during your trip. Keeping your wristwatch set to your home time zone, at least initially, may help to maintain your normal insulin schedule.
Be sure to discuss your trip with your physician before any extensive travel, particularly when visiting other countries or crossing several time zones. He may choose to change your insulin schedule to a basal-bolus regimen to help cope with the time changes.
Alternately, you may choose to switch to an insulin pump. Since the pump responds to the changes in the body's blood glucose levels rather than the time of day, it is the best way to ensure that you receive the insulin that you need, when you need it, when traveling.
Discuss temporary dosing changes with your physician when traveling east or west across five or more time zones, as the 24-hour day that you currently base your insulin on may be longer or shorter.
If your travel requires lengthy flights, consider switching to an insulin pen rather than syringes. The air inside the aircraft is pressurized, making it difficult to measure insulin accurately with a syringe. Make this change well ahead of time, so that you are familiar and comfortable with the new system.
The United States uses U-100 insulin and syringes as its standard. Many other countries use U-40 or U-80 standards, and these are not interchangeable. If you must buy either insulin or syringes in another country, consult a local physician before you make the purchase.
Food
Delays in meals can lead to low blood glucose levels or episodes of hypoglycemia. Always carry some snacks and soda or juice with you. Do not rely on the aircraft to provide you with the necessary food or drink when blood glucose levels dip, as the flight crew must shut the galley down during periods of extended turbulence or other problems. Glucose tablets are a convenient alternative to carry when traveling.
Keep your glucose meter handy, and check your blood glucose levels frequently, at least every four to six hours, even if you do not check them as frequently when at home.
Keep emergency supplies, like glucose gel and glucagon, with you at all times when traveling, particularly when on a long flight.
Contact the airline in advance of your trip to order a diabetic meal option, and to confirm the approximate time of meals.
Diabetes patients traveling by car should research possible places on the route to stop for meals on time. The Internet should make it easy for you to research the possible menu and places to eat at your destination, especially when traveling to offbeat locations.
Continue to Page 2 for tips on packing, and other considerations, and info on helplines when travelling with diabetes and insulin.
Packing
Basic packing considerations when traveling with diabetes and insulin include:
Take twice the amount of insulin, other medications and supplies than normally needed, to prepare for any unexpected emergencies or delays

Make sure to include all the required medical supplies such as insulin, syringes, batteries for your pump, glucose meter and extra testing strips.

Keeping the insulin cool by packing in an insulated bag with refrigerated gel packs.

Clearly mark all syringes, insulin delivery systems and vials of insulin with the pharmaceutical preprinted label to identify the medications when they are inspected at travel check points.

Divide the supplies into two, and carry a major portion of the supplies, along with the prescription, letter, insurance card, and emergency contact details with you as a safeguard against lost luggage or in-flight emergencies.

Keep insulin, equipment and emergency snacks with you. Do not leave them at your seat, overhead bin, trunk, glove compartment, or near a window to reduce the risk of loss and overheating.
Image Credit: Wikimedia Commons
Other Considerations
Other basic safeguards while traveling include
Notify others, especially flight attendants, about your diabetes. A good practice is to wear medical identification to alert others of your condition in the case of emergency.
Learn to say "I have diabetes" and "sugar or orange juice, please" in the local language when traveling to non-English speaking countries
Never walk barefoot, and check your feet for blisters, cuts, redness, swelling, and scratches daily. Get medical aid at the first sign of infection or inflammation.
Helplines
The National Diabetes Education Program at www.YourDiabetesInfo.org or 1-888-693-NDEP (6337); TTY: 1-866-596-1162 offers additional information on traveling with diabetes and insulin.
The International Association for Medical Assistance to Travelers (IAMAT), 1623 Military Road, #279, Niagara Falls, NY 14304 (www.iamat.org) or 716-754 4883 provide lists of English speaking doctors in foreign countries.
International Diabetes Federation groups: IDF, 1 rue Defaeqz, B-1000, Belgium https://www.idf.org provides details on prescription laws in different countries
Traveling with diabetes is taxing, but taking all the necessary safeguards allows for a relaxing and safe trip.
Disclaimer
This article is not meant to treat and does not constitute medical advice. Please contat a registered medical practitioner before acting on the information contained in this article.
References
National Diabetes Education Program. Have Diabetes. Will Travel. https://ndep.nih.gov/media/Diabetes_travel_article.pdf
American Diabetes Association. Living with Diabetes. When You Travel. https://www.diabetes.org/living-with-diabetes/treatment-and-care/medication/when-you-travel.html
Chandran, Manju, and Edelman, Steven, V. Have Insulin, Will Fly: Diabetes Management During Air Travel and Time Zone Adjustment Strategies, https://clinical.diabetesjournals.org/content/21/2/82.full