The Effects of Autism on Families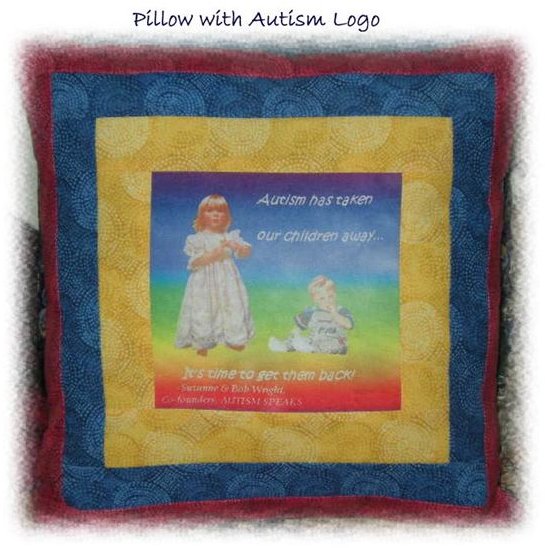 What Is Autism?
Autism is a puzzling, pervasive neurobiological developmental disorder that primarily impairs an individual's ability to communicate and use appropriate social skills. Behavioral problems often result from this combination of issues. Children with autism often exhibit repetitive mannerisms, such as hand-flapping, or repetitive speech, known as echolalia. Although some recent developments have shed new light on the causes of autism, it is not conclusive and research continues.
What Are the Challenges of Autism?
As difficult as autism is for the individual so afflicted, the effects of autism on families can also prove overwhelming. Autism usually produces a strain on the family unit and sometimes contributes to the breakdown of marriages. The initial diagnosis of autism may produce feelings ranging from shock and disbelief, to denial, to fear. Some mothers may also experience guilt, assuming that they did something wrong during pregnancy. Parents often speculate if something in their genetic composition caused the disorder. Parents and families wonder how the autism diagnosis will affect their family unit and what kind of future their autistic child will have.
Once families get beyond this initial stage and accept the diagnosis, their next challenge is to find out what they can do to best accommodate their autistic family member and how to function as a family—at home as well as with relatives and in other social settings. Families desperately need to learn how to manage this life-changing event for everyone's best interest.
Coping Tips for Families
Parents and siblings face obstacles just as their autistic family member does. Each person needs strategic coping skills, especially following the initial diagnosis of autism. Autism-Help.org [2] and Autism Speaks [3] offer the following coping tips for families affected by autism:
Acknowledge the diagnosis and seek assistance from the appropriate agencies, professionals, and programs dedicated to helping you and your family.
Learn everything you can about autism and how it affects your child; keep a journal of your questions, thoughts, and concerns.
Create a "plan of action" for you and your family to help you cope with the autism diagnosis.
Accept your child unconditionally, rather than trying to "fix" him or her; overlook the faults and praise every little accomplishment.
Provide a consistent, calming presence for your child; his or her misbehavior often signals a cry for help.
Maintain consistent time together as a couple, as well as with each family member. Plan for time away as a couple, along with vacations and special events as a family.
Encourage siblings to discuss their feelings and help them understand how they can better cope with the situation. Help them find special activities that they can do with their autistic sibling.
Exercise patience, honesty, and a positive attitude.
Trust the professionals who work with your child and your family, rather than well-meaning relatives, friends, and random strangers who offer advice.
Join support groups- ones which deal specifically with the effects of autism on families. Get to know other families with autistic family members, and maintain ongoing communication with every caregiver and professional who works with your child.
Allow yourself to experience negative emotions, as these are normal under the circumstances, but seek support rather than allowing them to overwhelm you: anger, frustration, hopelessness, annoyance, and desperation.
Understand that you have certain rights: maintaining privacy and dignity for your family; seeking additional professional opinions; choosing to try or stop trying certain treatments or therapeutic interventions; and enforcing your position as your child's parent and advocate for your family.
Statistics Demonstrating Effects of Autism on Families
The strain of coping with autism often has negative effects on the overall family unit. An August 2010 report published at WebMD.com (as originally reported in The Journal of Family Psychology) reported the effects of autism on families when it stated that while nearly 75 percent of parents with autistic children remain married, the other estimated 23.5 percent divorce. Researchers reported that divorce typically occurs after an autistic child reaches school age or around 8 years old, and that rate is higher in comparison to the 13.8 percent of parents in families with children who do not have developmental disabilities. [4]
Another study, published at Futurity.org and originally reported in the March 2010 issue of Focus on Autism and Other Developmental Disabilities, demonstrated that approximately 30 percent of siblings of autistic family members exhibited symptoms indicative of inability to cope well and failure to develop normally. These siblings, according to the report, typically demonstrated abnormalities in areas of behavior, development, and learning. [5]
Conclusion
While autism makes life difficult for individuals so afflicted by it, their families also struggle with the overwhelming demands the disorder places on relationships. Professionals advise parents of autistic children to learn all they can about autism and its effects on the diagnosed individual, as well as the whole family unit; to join support groups; to glean professional advice; and to understand their rights as a family with an autistic child. Unfortunately, the burden of autism often results in a higher divorce rate than in families with normally developing children, and about a third of siblings exhibit abnormal development. The effects of autism on families demand that each family member learns strategic coping skills.
Citations
[1]Autism-Help.org. Help with Autism, PDD-NOS, Asperger's Syndrome, & Related Disorders. Retrieved from https://www.autism-help.org/index.htm
[2]Autism-Help.org. Handling the Shock of Diagnosis. Retrieved from https://www.autism-help.org/family-handling-diagnosis.htm
[3] Autism Speaks. Your Family & Autism. Retrieved from https://www.autismspeaks.org/family/index.php#tips
[4] WebMD. Parents of Autistic Kids at Risk of Divorce? Retrieved from https://www.webmd.com/brain/autism/news/20100806/parents-of-autistic-kds-at-risk-for-divorce
[5] Futurity.org. Sibling Side Effects of Autism. Retrieved from https://www.futurity.org/health-medicine/the-sibling-side-effect-of-autism/
Resources
Autism-Help.org. Support for Parents Dealing with Autism Spectrum Disorders. Retrieved from https://www.autism-help.org/family-carer-issues-aspergers-autism.htm
Autism Speaks. Family Services. Retrieved from https://www.autismspeaks.org/community/family_services/index.php
[Image permission from the writer of this article; logo and pillow created to promote autism awareness - made by writer of this article].