Autism Books for Parents: The Top 3 Most Recommended Autism Books for Parents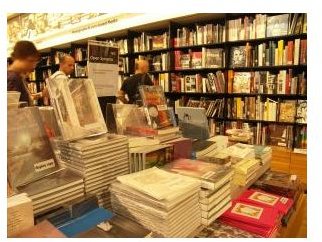 What Makes a Good Autism Book for Parents?
Dozens of choices have flooded the market in terms of autism books for parents in recent years. Standing in the bookstore, staring at the myriad of titles available and trying to figure out the best ones can be a true challenge. How do you know which books will offer real help and useful advice? Just because a book received rave reviews or was written by a famous author does not mean it will prove useful to your particular situation.
To make the grade for the top three autism books for parents, more than notoriety or bestseller status was required. Reviews and recommendations by other parents were, and are, far more important. The choices below demonstrate books other parents of children with autism spectrum disorders recommend repeatedly to new parents. The authors of these selections are recognized professionals who have amassed years of experience with children and the challenges autism presents.
The Explosive Child by Ross Greene
Ross Greene did not gear The Explosive Child towards children with autism alone. In fact, children with a variety of disabilities benefit from the methods and strategies Greene suggests. Any parent with a child prone to chronic inflexibility, explosive displays of frustration, or resistance to transitions gains useful insight and ideas for handling their child's challenges.
Parents in support groups around the world recommend this book to new parents after finding considerable success themselves. While no book can fix every challenge, this one provides insight and strategies to help parents prepare themselves and their child for situations most likely to produce explosive outbursts. Through case studies and scenario examples, Greene highlights simple techniques for identifying and eliminating explosive triggers. It won't stop the problems overnight, but having more tools and strategies to address violent outbursts helps parents feel less helpless.
Out of Sync Child by Carol Stock Kranowitz
Children on the spectrum commonly struggle with sensory problems. Sensitivities to sounds, lights, clothing and food textures are common difficulties for children with pervasive developmental disorders. Poor sensory processing can lead to behavior problems, school and social avoidance, eating problems, and numerous other challenges. Until properly identified and addressed, sensory problems are often misinterpreted as hyperactivity, inattentiveness, willful disobedience, or poor parenting.
Out of Sync Child helps parents understand what sensory processing disorders are, as well as strategies to help children with these sensitivities. While not all children on the autism spectrum have sensory processing difficulties, many do. Parents can educate themselves on common occupational therapy terms, strategic therapeutic interventions, and concepts needed to help their child overcome problems with their central nervous system. They also learn to see their child's behaviors and root causes in a different, more beneficial light.
Thinking in Pictures by Temple Grandin
Dr. Temple Grandin is a world-renowned animal scientist and author. Dr. Grandin also happens to have autism. She has written numerous books about her studies on the similarities between animal and human behavior and on her struggles with the disorder. Thinking in Pictures provides a wealth of insight into what it is like to live with autism, how people on the spectrum think, and why various therapy concepts work. While this particular book is the one she is most noted for, all of her books on autism are useful for parents who want a better understanding of their child's unique view of the world around them.
As parents of children with ASDs, one of the most valuable nuggets of information is knowing how to reach your child. While children on the spectrum do not respond the same, nor do they all think the same, insight from someone with both scientific and personal experience provides a window into your child's world. Understanding your child and what they need or want gets you one step closer to helping them. Books such as Thinking in Pictures help to do just that.
References and Resources
The Explosive Child, Ross Greene https://www.ccps.info/books/index.html
Out of Sync Child, Carol Stock Kranowitz https://www.out-of-sync-child.com/
Thinking in Pictures, Temple Grandin https://www.templegrandin.com/templegrandinbooks.html
Image courtesy of stock.xchng https://www.sxc.hu/photo/359139