Eczema Homeopathic Treatment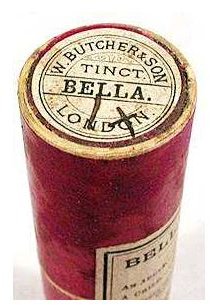 Homeopathy and Eczema
Eczema, also known as atopic dermatitis is a relatively common chronic skin condition. Many people who suffer from eczema start exhibiting symptoms as young children. The condition can range from mild to severe. It can remain dormant for years with symptoms appearing during times of stress, poor nutrition or because of other triggers.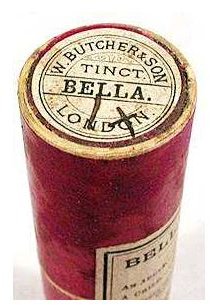 There is no cure for eczema. Some people manage the condition with conventional medications, such as topical steroid creams or even simply potent moisturizers. Other people find success with natural remedies such as a healthy diet and herbs. Homeopathic medicine offers another alternative to eczema sufferers. Homeopathy involves the administration of minute doses of medicine to help the body overcome symptoms naturally. The advantages of using an eczema homeopathic treatment are that there are no negative side effects nor risk of adverse reactions when used properly. Homeopathic remedies are derived from nature — mostly from plants, but some are from animals or minerals. Also, as there are a set of symptoms that people with eczema may suffer from, a homeopathic doctor can recommend specific remedies to address an individual's specific experience with this condition.
Can Homeopathy Cure Eczema?
Homeopathy is not necessarily a cure for eczema, but many people have had symptoms greatly improve when used over time, and have been able to discontinue the use of harmful steroid creams. According to the American Institute of Homeopathy there have been a handful of studies demonstrating the benefits of using an eczema homeopathic treatment.
In one German study, published in 2008, 118 children with atopic dermatitis where observed. Half were treated by conventional doctors and the other half by homeopathic physicians. Both groups showed an improvement in symptoms and in the quality of life. In another German study, involving 225 children, patients were studied for two years as they used homeopathy, as well as conventional medicine if desired. Researchers found that the severity of the disease decreased significantly with the use of homeopathy and patients were able to cut back on their use of conventional medications.
Another notable study was done in Japan, published in 2003. Seventeen patients who where not responding to conventional medications were given homeopathic remedies. All reported a significant improvement in symptoms and in quality of life.
While these studies demonstrate a positive connection between homeopathy and eczema relief, not everyone will have the same positive experience. Also, it is important to note that symptoms are likely to improve when homeopathic medicine is used over a long period of time.
Choosing Homeopathy
Homeopathy certainly offers a great potential for healing and a safe alternative to steroid creams that eczema suffers can consider. For the best experience, consult with an experienced homeopathic doctor. Also, take care of your overall health as well — drink plenty of water, eat a well-balanced diet and find ways to manage stress.
References
American Institute of Homeopathy. Dermatitis. https://homeopathyusa.org/home/eb/dermatitis.html
Mang, Lesley, DSHomMed. "Homeopathic Medicine for Eczema and Itchy Skin." (Vitality Magazine) https://vitalitymagazine.com/article/homeopathic-medicine-for-eczema-and-itchy-skin/
Balch, Phyllis A. " Prescription for Nutritional Healing." Fourth Edition (Penguin Books, 2006).
photo by Wikidudeman
Disclaimer
Please read this disclaimer regarding the information contained within this article.