Cranberry Juice Health Benefits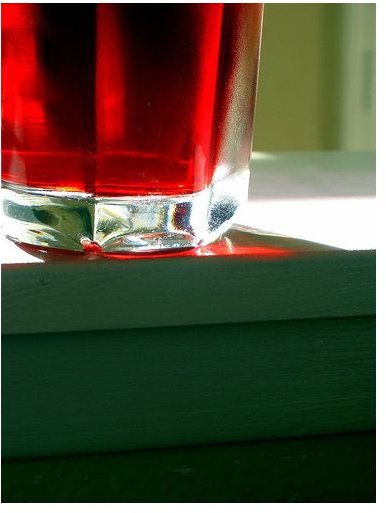 Why Choose Cranberries?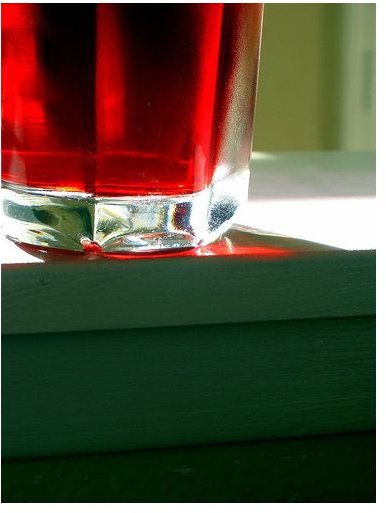 Cranberries, like other dark purple and red fruits such as blueberries, blackberries and strawberries, are very high in beneficial antioxidants, helping to protect cells from free radical damage. Cranberries in particular are a good source of proanthocyanidins, which are thought to be the reason that cranberry juice is known to help with urinary tract infections. These phytochemicals protect the lining of the urinary tract against harmful bacteria. According to WebMD Health News (Cranberry Juice Fights Urinary Tract Infections Quickly), within eight hours of drinking the juice bacteria may be prevented from further developing.
Aside from helping to manage urinary tract infections, are there other cranberry juice health benefits? How much is enough for well-being?
Phytochemical Content
The proanthocyanidins in cranberries have been found to be beneficial for protecting the urinary tract from harmful bacteria, but there are other phytonutrients which give this fruit its health properties. Cranberry juice also contains phenolic acid, anthocyanins, flavonoids and triterpenoids. It is important to keep in mind that the processed juice contains only a fraction of the compounds that are found in the fresh berries. Always look for the freshest juice products and opt for more cranberry and less sugar content.
Regularly drinking cranberry juice may not only help prevent and treat urinary tract infections but it may also help reduce unwanted inflammation as some of the antioxidants have an anti-inflammatory effect. This can be beneficial for inflamed gums and reducing the inflammation of blood vessels. As the proanthocyanidins in cranberries protect against bacteria in the urinary system, they and other phytochemicals may help to reduce the adherence of harmful bacteria to the stomach lining as well. Also for digestive health, drinking cranberry juice may help balance bacteria in the digestive tract. According to World's Healthiest Foods, research has shown that drinking two ounces per day for three months increases the amount of good bacteria and decreases the amount of undesirable bacteria.
Studies of cranberry extracts have found that this fruit is promising for increasing immune function. Cold and flu symptoms were reduced when participants took cranberry extracts that were very high in proanthocyanidins.
With protective antioxidants and the anti-inflammatory properties of some of the phytonutrients in cranberries, drinking the juice can have cardiovascular benefits as well, protecting blood vessel walls and reducing the risk of atherosclerosis. Regular cranberry intake may also help lower LDL cholesterol and increase levels of HDL cholesterol.
Nutrient Content
Cranberry juice is also a good source of vitamin C and manganese. Vitamin C acts as a protective antioxidant in the body, neutralizing free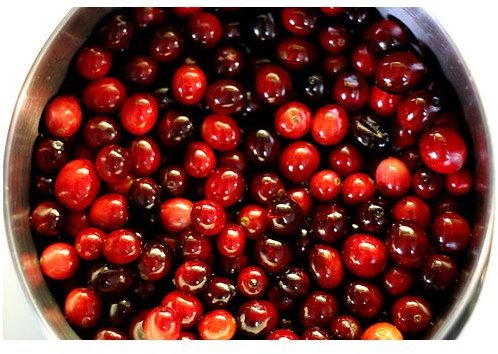 radical damage. It also has other benefits such as helping the body deal with stress, improving immune function and enhancing circulation. Manganese is an essential mineral that is only needed in small quantities. It plays a number of roles, helping with nerve health, immune function, energy production and bone growth.
How Much to Drink
Cranberry juice is one of many juices that supply the body with health benefits. Making a glass a regular part of your diet can help with immune, digestive and cardiovascular health and help to prevent urinary tract infections. Always look for the most natural product with the least amount of sugar. If you enjoy making fresh juices, try adding fresh or frozen cranberries to your own juice recipes. Drinking a glass several times a week is a great way to improve overall well-being.
References
World's Healthiest Foods. Cranberries. https://www.whfoods.com/genpage.php?tname=foodspice&dbid=145
Woznicki, Katrina. Cranberry Juice Fights UTI's Quickly. WebMD. https://women.webmd.com/news/20100823/cranberry-juice-fights-urinary-tract-infection-quickly
Balch, Phyllis A. "Prescription for Nutritional Healing." Fourth Edition (Penguin Books, 2006).
photo by Joy Coffman/flickr
photo by Andrew Yee/flickr
Disclaimer
Please read this disclaimer regarding the information contained within this article.