Herbal Antioxidants — Which Herbs Are Good Sources?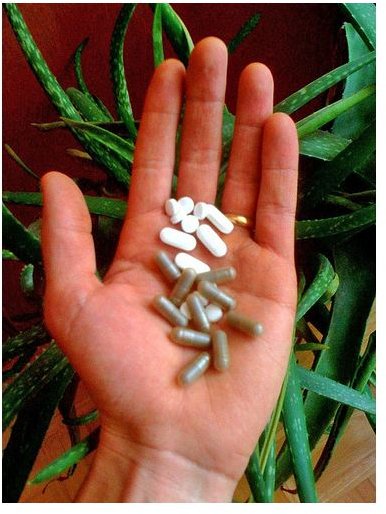 Potent, Protective Herbs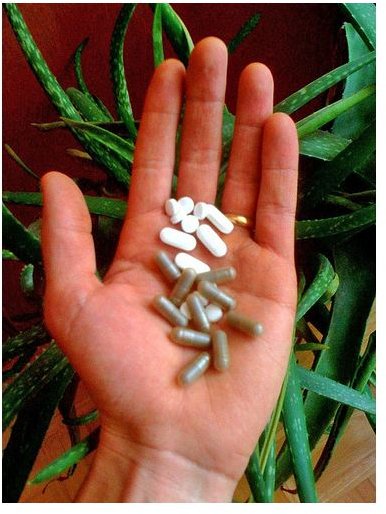 Antioxidants protect cells from free radical damage, neutralizing the negative effects of these natural byproducts. As the body ages, antioxidant support becomes even more important for slowing the aging process and possibly acting to prevent disease. A diet that is high in fresh fruits and vegetables, nuts, seeds and grains will offer a wide variety of these protective phytochemicals. Herbs also act as a concentrated source. Adding these herbal antioxidants to your diet either as herbal teas or in a supplemental form provides the body with even more of these beneficial compounds. Learn about these potentially anti-aging and disease-preventing plants and decide if any may be right for you.
Herbal Antioxidants
Grape seed is a concentrated source of proanthocyanidins, which are also found in grape seeds and skins. These antioxidants are very strong and easily cross the blood-brain barrier, where they can protect brain cells from damage. Grape seed also contains vitamin E and flavonoids, which may help to lower LDL cholesterol. A rich herbal source of antioxidants, supplementing with grape seed is believed to help reduce the risk of both cancer and heart disease. There are no known side effects or contradictions.
Cat's claw is also rich in proanthocyanidins. This herb comes from the Peruvian rainforest and is known to help with immune health, intestinal problems, preventing tumor growth and arthritis. While generally safe, this herb should be avoided during pregnancy.
Licorice is a great source of antioxidants and antioxidant nutrients. It is beneficial for immune health and it may have cancer-inhibiting properties. Licorice is often used for toning the adrenal glands and to protect against an infection. While beneficial, when taken over the long-term licorice can raise blood pressure and lead to low potassium levels. To be safe do not use for more then a week at a time and talk to your doctor before supplementing with licorice; avoid if you have high blood pressure.
Hawthorn is rich in bioflavonoids that help to protect the cardiovascular system from free radical damage. This herb is not only rich in antioxidants for a healthy heart but it also helps to normalize heart function and to lower blood pressure and cholesterol levels. Hawthorn is considered safe but it should not be taken if you are taking medications for heart disease. Also, to be safe, always talk to your doctor first if you have heart problems.
Ginkgo biloba is an antioxidant-rich, anti-aging herb. It is also known to improve circulation and improve brain activity. This herbal source of antioxidants should not be taken if you are taking prescription blood thinners or over-the-counter pain killers.
Choosing Supplements
As a potent source of antioxidants you can consider supplementing with these herbs. Many people use herbal medicine to help overcome a condition, but botanicals can also be a source of preventative medicine, protecting cells, boosting immunity and slowing the effects of aging. When choosing supplements, always look for a trusted, natural source and standardized products. Also, talk to your health care provider before taking any dietary supplements if you are taking medications or if you have a health condition.
References
University of Maryland Medical Center. Grape seed. https://www.umm.edu/altmed/articles/grape-seed-000254.htm
Balch, Phyllis A. "Prescription for Nutritional Healing." Fourth Edition (Penguin Books, 2006).
Page, Linda "Healthy Healing: A Guide to Self-Healing for Everyone" 11th Edition (Traditional Wisdom, 2003).
photo by Ano Lobb/flickr
Disclaimer
Please read this disclaimer regarding the information contained within this article.