Is Camphor Harmful? Find Information on the Dangers of Camphor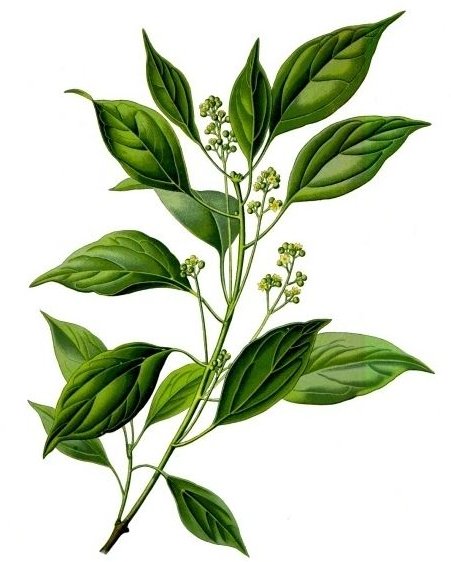 Camphor
What is camphor and what is it used for?
Camphor is a waxy resin (white crystalline substance) obtained from the bark of the camphor tree (Cinnamomum camphora). It has a strong pungent odor, is slightly cold to the touch, and is used as an anti-inflammatory, antiseptic, and stimulant ingredient in health products, including Bengay, Heet, and Vicks VapoRub.
Camphor is readily absorbed by subcutaneous tissue when applied topically. It numbs peripheral sensory nerves, increases blood flow, and produces a warm sensation at the area applied. It is used to relieve muscle aches and pain, arthritis pain, and (when inhaled) congestion and coughs.
Camphor has been used for many years for health purposes but if used incorrectly, it can be potentially fatal.
Dangers
Is camphor harmful when ingested?
Camphor oil (which contains 95% lauric acid and 5% oleic acid) is one of the strongest essential oils available. In 1980, the Food and Drug Administration (FDA) banned camphorated oil and set a limit on how much is allowed in products after reports of poisoning. Although camphor has been used internally (in low concentrations) to treat problems like hysteria or diarrhea, the FDA discourages this and recommends it only be used externally.
Reported side effects from ingesting camphor oil vary from minor symptoms (including headache, nausea, vomiting, and a burning sensation in the mouth) to more severe reactions (including tachycardia, confusion, visual disturbances, delirium, hallucinations, convulsions, coma, and even death). Symptoms can occur within 5-15 minutes.
Are camphor products harmful when used externally?
According to the Department of Pharmacy Practice and Science, College of Pharmacy, University of Arizona, Tucson, Arizona, systemic exposure of the toxic compounds found in camphor was relatively low, even when unrealistically large amounts (via patches) were used for unusually long periods of time.
However, there is one report of hepatotoxicity (liver damage caused by toxic agents) in a 2 month old infant after a camphor-containing cold remedy was applied topically. After the remedy was discontinued, liver function tests returned to normal.
Is camphor harmful when inhaled?
Inhalation of concentrations above 2 ppm can irritate the nose and throat and may cause respiratory depression. Very large exposures can cause the same symptoms as ingestion.
Caution
Keep all products containing camphor (no matter what the amount is) out of reach from children and pets. This includes health, beauty, and repellent products.
In case of poisoning or suspected poisoning, call the American Association of Poison Control Centers (in the U.S.) at 1-800-222-1222 (24 hours a day, 7 days a week), your local poison center, or your hospital's emergency number.
Sources Used
Camphor: https://www.inchem.org/documents/pims/pharm/camphor.htm (includes case reports on poisonings)
Dermal Absorption of Camphor, Menthol, and Methyl Salicylate in Humans: https://jcp.sagepub.com/cgi/content/abstract/44/10/1151
Camphor hepatotoxicity: https://www.ncbi.nlm.nih.gov/pubmed/10881777
Photo Credit
Image in the public domain.
Disclaimer
Please read this disclaimer regarding the information contained within this article.