How to Dilute and Mix Essential Oils for Aromatherapy: Calming the Mind and Soul With Essential Oils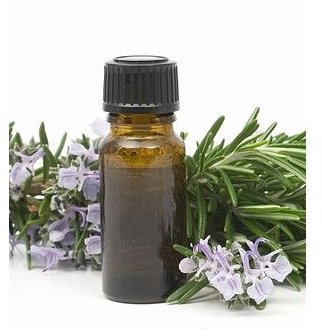 Essential oils are distilled from plant material (flowers, leaves, stems, bark, gum, roots, seeds and fruits) using water, steam or both. They are highly concentrated and more potent than the herbs themselves. When buying these oils, it is important that you read the labels carefully to ensure you are not buying perfume or fragrance oils, which are artificially created and offer no therapeutic benefits.
Essential oils have been used for many years to treat physical and psychological conditions. One type of oil can be used, but it is often noted that the benefits are greater when certain oils are mixed together.
Supplies
Essential oils should not be stored in bottles with a rubber dropper incorporated into the cap. Instead, the bottle should contain an orifice reducer, an insert that acts as a dropper. If the bottle does not contain an orifice reducer, you can use a separate dropper.
Supplies:
Essential oils - if using a rubber dropper, use a separate one for each oil

Carrier oil - common carrier oils include olive, grapeseed, apricot kernel, coconut, jojoba and sweet almond

Measuring spoon or syringe

Small (1 or 2 oz.) glass bottle - needs to be a dark color, such as amber or cobalt blue, to keep light from entering, which can degrade the oil

Label
How Much Oil to Use
The following are basic guidelines on how much oil to use:
For general health, mix a total of 10 drops of essential oil to 4 tsp. (20 milliliters) of carrier oil.

For stronger relief, mix a total of 20 drops of essential oil to 4 tsp. (20 milliliters) of carrier oil.

For children and other vulnerable individuals (consult your doctor before using) and those with sensitive skin, mix a total of 4 drops of essential oil to 4 tsp. (20 milliliters) of carrier oil.
Diluting and Mixing
When you mix essential oils, it is important to prevent contamination. Even when the oil is inhaled or applied topically, it does enter the bloodstream. Therefore, you need to wash your hands thoroughly with hot, soapy water before preparing. Your supplies should also be clean before using.
Directions:
Add your choice of carrier oil to the glass bottle. Using a syringe instead of a measuring spoon makes it easier to add the exact amount.

Carefully add the appropriate drops of essential oils to the glass bottle.

Close the bottle and shake vigorously to blend the oils. Each time you use the oil, you should shake it.

Write the date and names of the oils on the label and place the label on the bottle. If you don't have enough room to write all the oils, you can number the bottle and write the information somewhere else like a notepad.
Always store your essential oils in a cool, dark place.
Blending Oils
Oils that belong in the same category usually blend well together.
The following are some categories of oils:
Citrusy (such as orange, lemon and lime)

Spicy (such as cinnamon, nutmeg and clove)

Minty (such as peppermint and spearmint)

Floral (such as jasmine, lavender and neroli)

Woodsy (such as pine and cedar)

Earthy (such as oakmoss and vetiver)

Oriental (such as patchouli and ginger)
In addition, some categories blend well with other categories. For instance:
Woodsy blends well with most categories

Florals blend well with citrusy and spicy

Spicy blends well with Oriental

Minty blends well with citrusy and earthy
Recipes for Common Health Problems
Mix the following oils to treat:
Stress - 1 drop of chamomile, 3 drops of tangerine, 3 drops of lavender, 3 drops of marjoram and 2 T. (30 milliliters) of carrier oil

Colds and flu - 3 drops of orange, 4 drops of ginger, 3 drops of melissa and 4 tsp. (20 milliliters) of carrier oil

Coughs - 2 drops of lavender, 2 drops of cajeput, 2 drops of tea tree and 2 T. (30 milliliters) of carrier oil

Headache - 1 drop of peppermint, 5 drops of lavender and 1T. (15 milliliters) of carrier oil

Nausea - 5 drops of ginger, 5 drops of peppermint and 4 tsp. (20 milliliters) of carrier oil

Memory - 1 drop of clove, 2 drops of bay laurel, 3 drops of sage, 2 drops of lemon, 2 drops of rosemary and 4 tsp. (20 milliliters) of carrier oil
Precautions
Now that you know how to dilute and mix essential oils, there are precautions that should be taken when using:
Never ingest essential oils without the supervision of a professional.

Before using topically, test a small amount on your skin to check for sensitivity.

Before using on a child or if you are pregnant or breastfeeding, are taking medications or have a medical condition, consult your health care provider.

Keep oils out of reach of children and pets.
References
Photo by atyourfeetllc / Flickr
Disclaimer
Please read this disclaimer regarding the information contained within this article.