What is Cardiac Tamponade? Learn About This Life-Threatening Heart Condition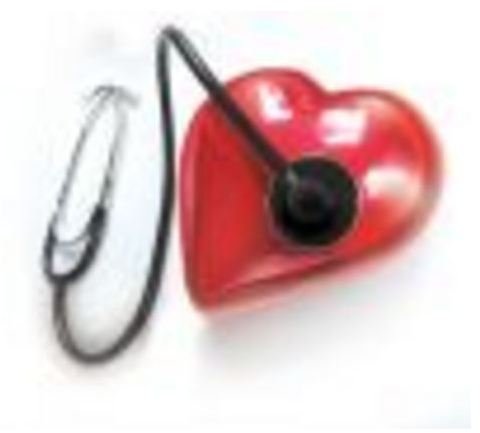 What is cardiac tamponade? This condition is characterized by the heart becoming compressed due to fluid or blood accumulating between the heart's outer sac and the heart muscle. This is a serious, life-threatening condition. The compression will prevent the heart from being able to fill up with blood so less blood is being pumped throughout the body. When pericardial pressure is severe, the patient is at risk for a drop in blood pressure, abnormal heart rhythms, shock and even death. This condition affects about two out of every 10,000 people.
Causes
The most common causes of this condition include dissecting aortic aneurysm, heart attack, pericarditis, end-stage lung tumor, heart surgery or wounds to the heart.
Other factors may also cause this condition. These potential causes include heart tumors, kidney failure, radiation therapy to the chest, recent open heart surgery, hypothyroidism, placement of central line, recent invasive heart procedures or systemic lupus erythematosus.
Signs and Symptoms
In learning about what is cardiac tamponade, it is important to familiarize yourself with the possible symptoms. Patients may experience chest pain, general discomfort, pale/gray/blue skin, rapid breathing, abdominal or other area swelling, anxiety or feeling restless, fainting or feeling lightheaded, difficulty breathing or palpitations.
Other symptoms may also occur. These may include drowsiness, weak or absent pulse, dizziness or low blood pressure.
Diagnosis
There is no specific diagnostic criteria for this condition. An echocardiogram is often helpful in making a diagnosis. The doctor will typically
be looking for the following signs:
Blood pressure drops with deep inhalation
Heart rate above 100 beats per minute
Abnormally extended neck veins with low blood pressure
Rapid breathing
Faint heart sounds
Weak or absent peripheral pulse
Other diagnostic tests may also be helpful. These include an MRI of the chest, a chest X-ray, a chest CT scan, electrocardiogram and coronary angiography.
Treatments
This condition will require hospitalization and it is a medical emergency. Treatment usually begins with pericardiocentesis to drain the fluid from around the heart. This involves inserting a needle and pulling out the fluid. In some cases, a pericardial window or pericardiectomy may be performed. These procedures would remove a part of the pericardium via cutting it.
To maintain normal blood pressure, the patient will be given fluids. Medications to do this may also be administered. Oxygen is also often given.
The doctor must also determine what cause the cardiac tamponade and treat it as well.
Complications and Prognosis
If left untreated, cardiac tamponade is life-threatening. If the condition is treated promptly and properly, the patient often has a good outcome. However, there is a chance that this condition will come back.
There is also the chance of complications with this condition. Possible complications include pulmonary edema, heart failure and death.
Resources
University of Maryland Medical Center. (2008). Cardiac Tamponade – Overview. Retrieved on April 18, 2011 from the University of Maryland Medical Center: https://www.umm.edu/ency/article/000194.htm
Summit Medical Group. (2009). Cardiac Tamponade. Retrieved on April 18, 2011 from Summit Medical Group: https://www.summitmedicalgroup.com/library/heart_health/cardiac_tamponade/
Image Credits
Heart: sxc,hu - wgroesel